The 2007 American Music Awards Red Carpet
​
Nov 19 | by Natasha
​ ​ ​ ​
The 2007 American Music Awards went down last night in L.A. And we all know the highlight of any award show...and the only reason I watch them...is to find out who held it down fabulously on the red carpet. And to kick things off right: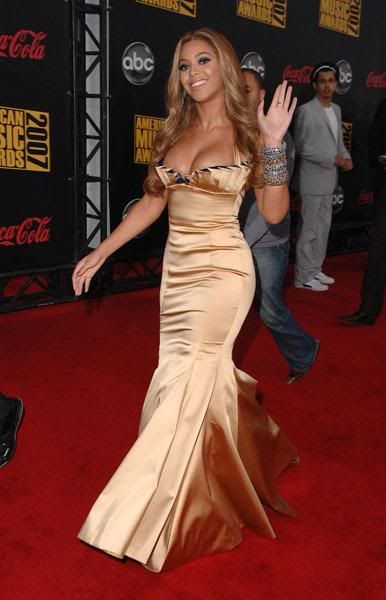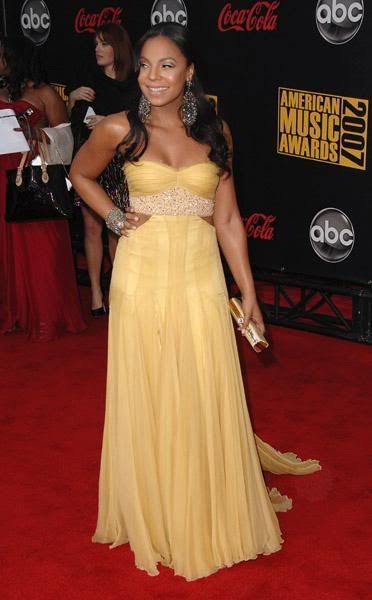 Beyonce
and
Ashanti
are YBF's Best Dressed picks of the night. The dresses weren't anything atypical of these two, but the hair, makeup, skin, and accessories were flawless. The cuts of the dresses were hot (I typically hate mermaid style dresses but B pulled it off per usual) and the colors were hotter.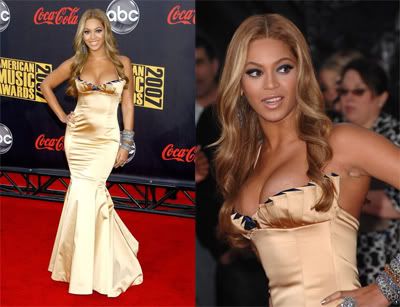 Loves the bangles and ring.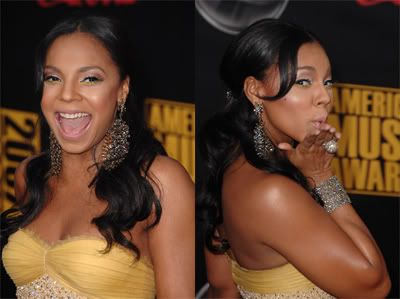 Fab look indeed.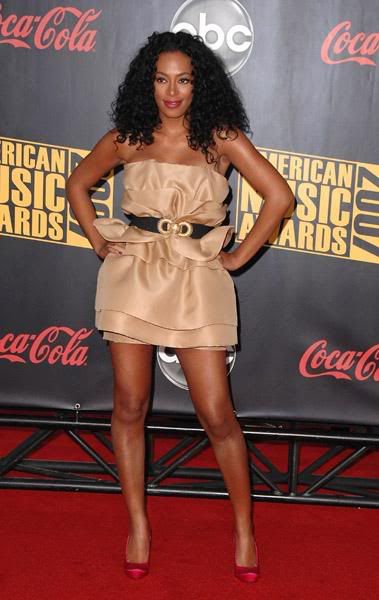 Solo
(surprisingly) copped the runner up position for Best Dressed. 
She went for the hot high fashion look and almost achieved it.  But there's just something off about this whole look...maybe that tinge of Mama Tina's Spicy Creole Creation thrown in here.  Who knows...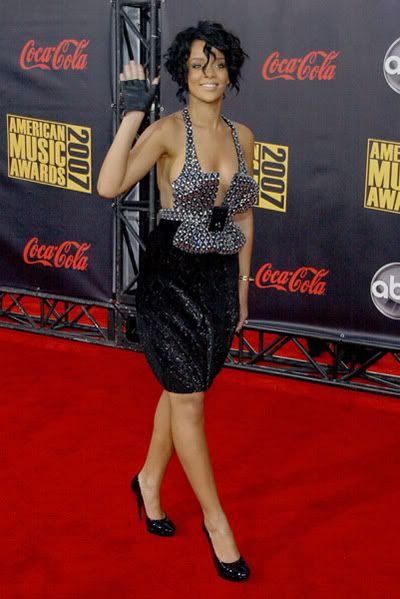 Can't say I was feeling
Rih Rih's
look this time around: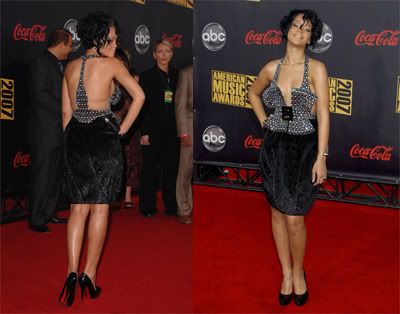 The Michael Jackson tendril is not the ish and I'm just not feeling this dress. It was a black velvet and Swarovski crystal-encrusted Armani Privé dress.  The Louboutins and makeup are simple and hot though.
Nicole Scherzinger
busted out with an interesting look.  Not really feeling it though.
Monique Coleman
looked cute.  I still can't believe this chick is 27.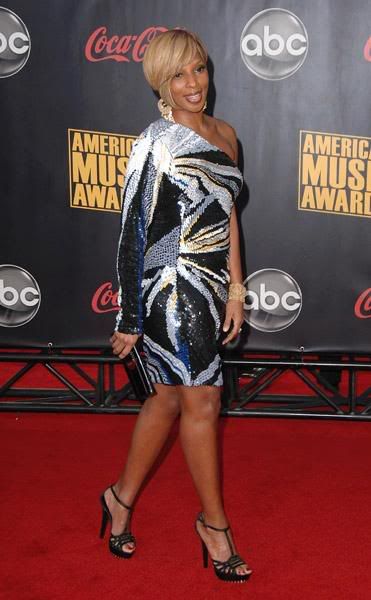 MJB
showed off her fab bod in this one shoulder sequins number.
It had the potential to look hella Forever 21ish...but she pulled it off per usual. And
Ms. Keys
looked pretty fab in this knee length sparkly black and gray Giorgio Armani dress: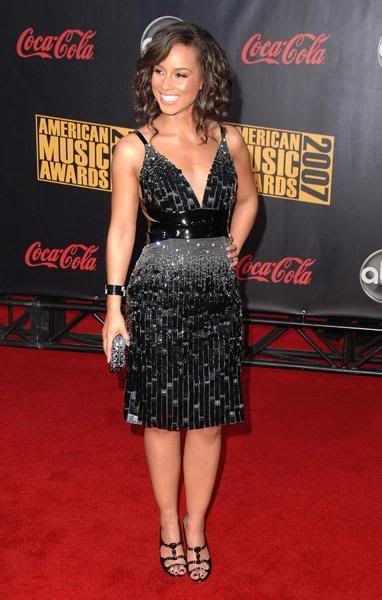 Cute.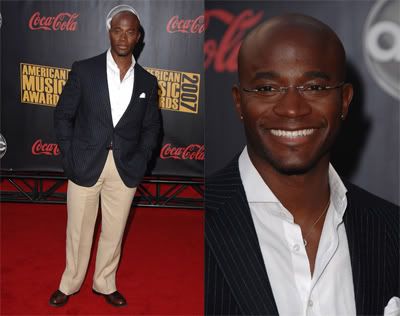 Taye Diggs
was there.
The
Queen
tapped into her wild side: 
And
Lenny Kravitz
hit the carpet:
With his sexy self.
Jordin Sparks
was there: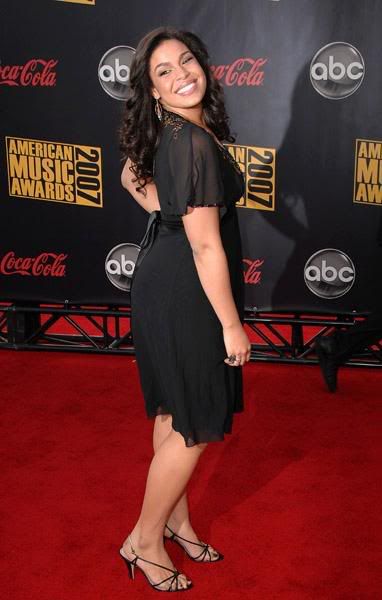 Reppin for the
A.I.
folks. And
Chris Breezy
hit the carpet: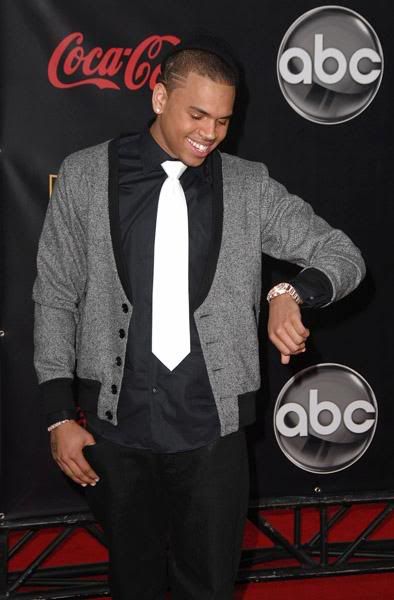 In
Omarion's
Mr. Rogers sweater.  Boo. Stay tuned for flicks from the show...
​ ​
​ ​ ​