The AMA Show
​
Nov 19 | by Natasha
​ ​ ​ ​
One of my fave performances of the night was of course
Ms. Keys
: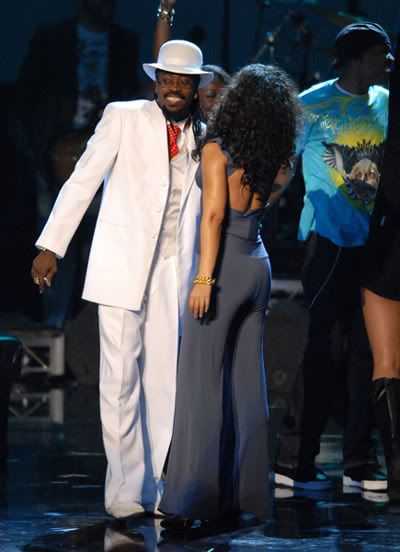 Maybe it was the whole reggae set that did it but the ish was hot.  Chick brought out peeps like
Beenie Man
and other folks.  Hotness. There's the video in case you missed it: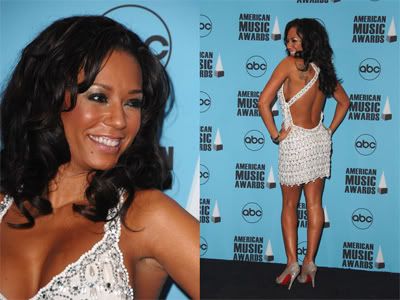 Mel B.
hit up the press room looking fabulous as usual.
Beyonce
and
Ursh
kicked it back there too: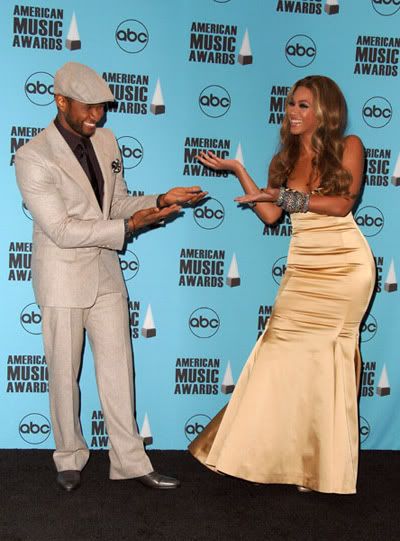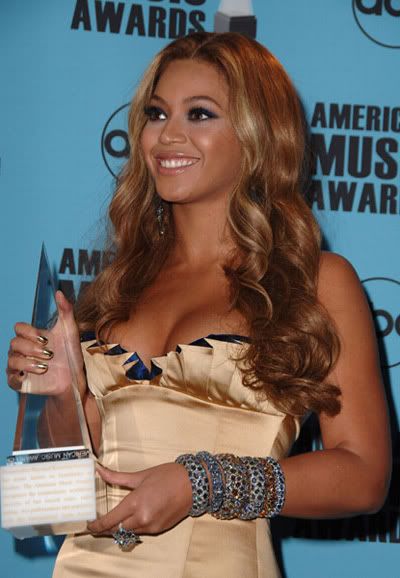 And congrats to her for copping the AMA International Award.
Jimmy Kimmel
acted the fool with the
Solja Boy
dance and decided to bring up
Jordin Sparks
and country chick
Kelli Pickler
to do it too: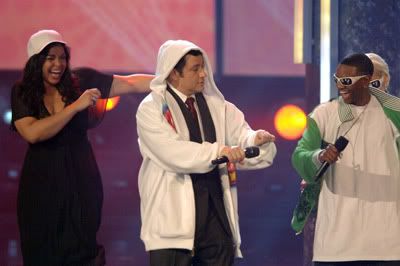 Boo.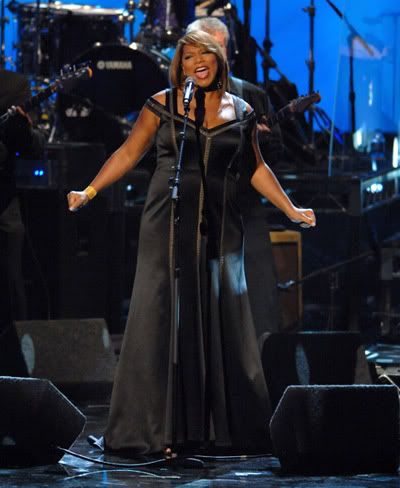 Queen Latifah
performed.
Will.I.Am, Fergie
, and
Nicole S.
opened the show:
She definitely should have worn that on the red carpet.
Rih Rih
and
Ne-Yo
performed "Hate That I Love You":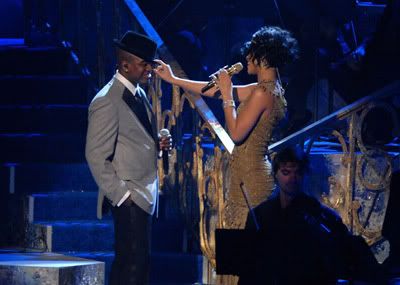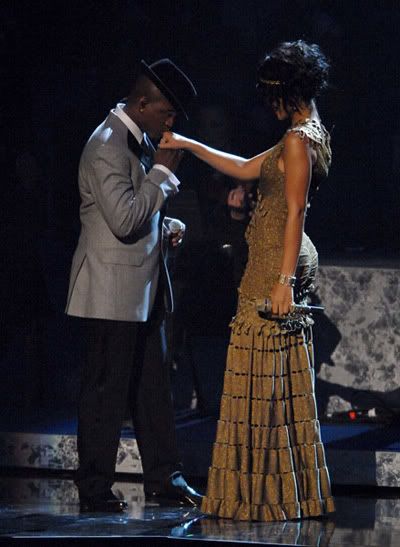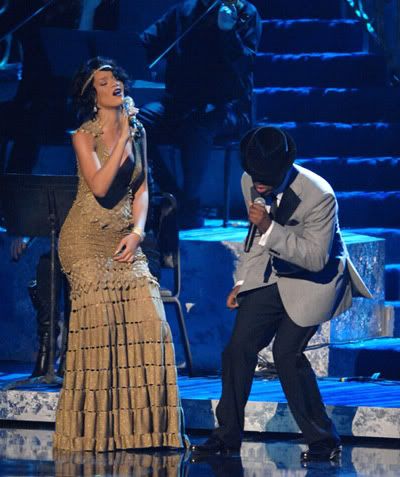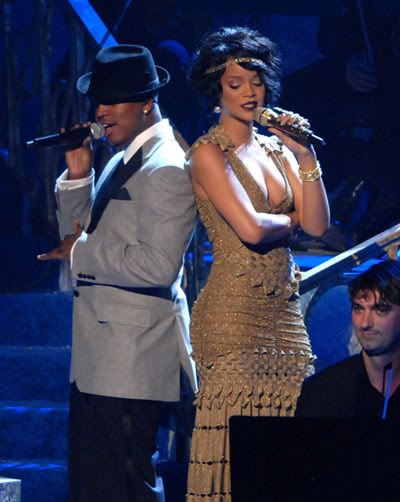 She copped the "Favorite Female Artist" Award for Soul/Rhythm and Blues.  She wore a Zac Posen dress but the performance was blah though.
MJB
performed looking hot in all black:
Work it out then Mrs. Blige.
Lenny
performed.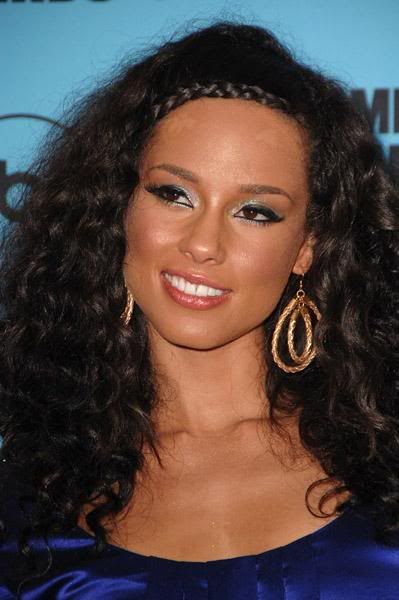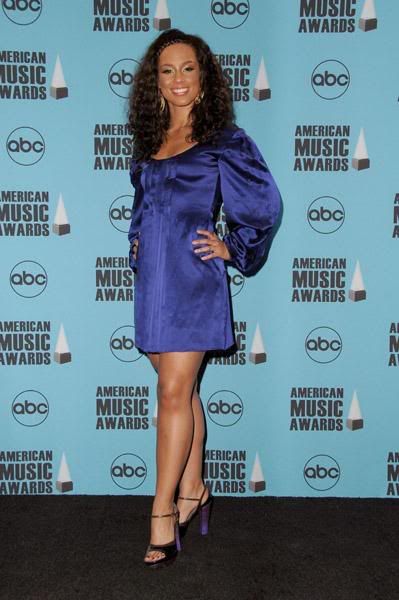 Alicia hit up the press room too.
Chris Brown
had my other fave performance of the night for "Kiss Kiss":
Dude really performed upside down on the ceiling.  Hot.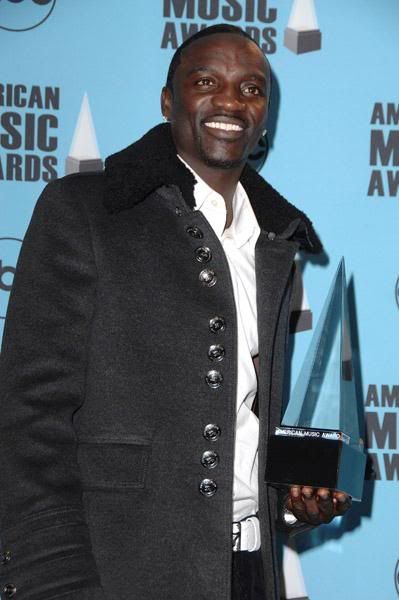 Akon
won the Favorite Male Artist award for Soul/Rhythm and Blues.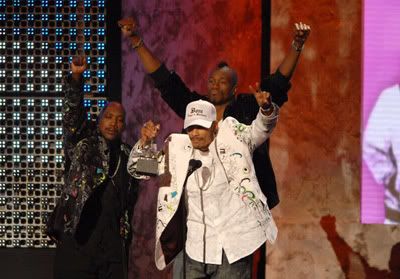 Bone
came out of hiding and won for Favorite hip Hop Duo, Group, or Band for Rap/Hip Hop. 
T.I.
won for Favorite Male Artist and Favorite Album for the same category.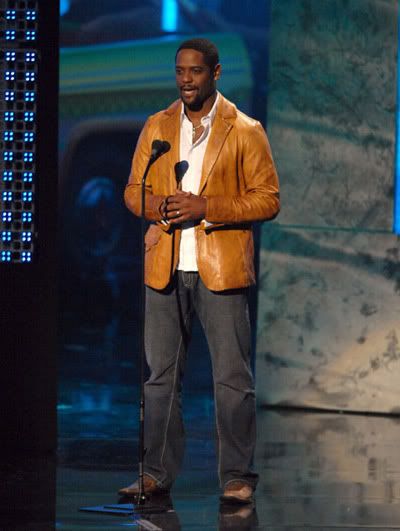 Blair Underwood
presented.  Is anybody else watching
Dirty Sexy Money
?  So one of the best shows on tv right now.  Loves it. Beyonce did an interesting performance.  Country style "Irreplaceable" with Sugarland: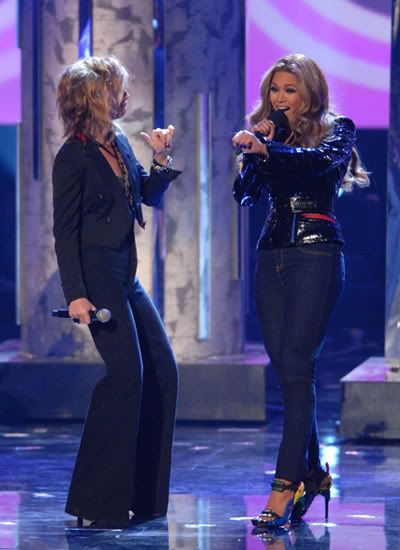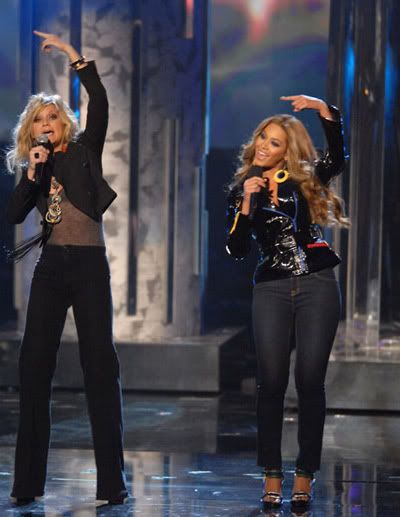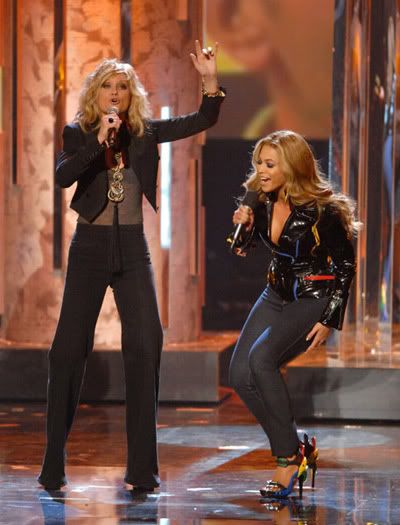 Those shoes...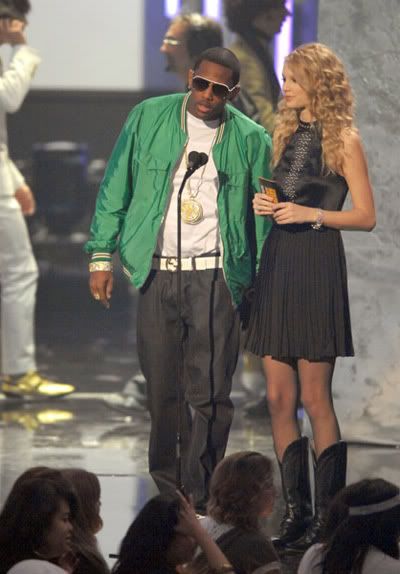 John Jackson
made my night and presented.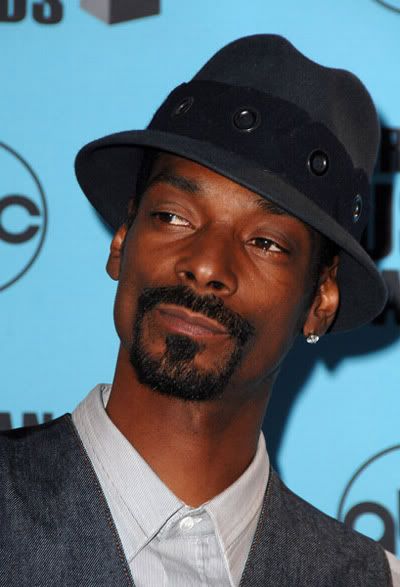 Snoop
hit up the press room...probably to promo his new reality show.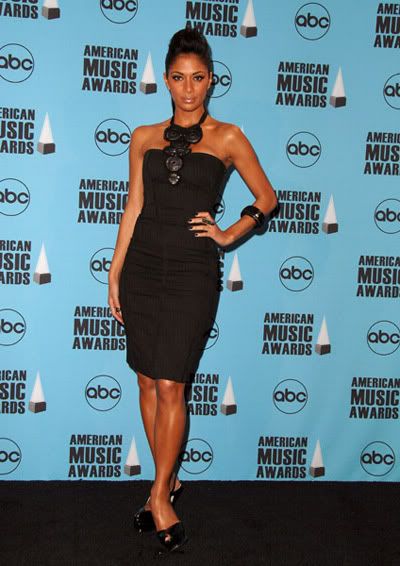 And
Nicole
did a cute wardrobe change. That's a wrap.
​ ​
​ ​ ​