YBF Exclusives: Video Chick Angel Does KING+Golden Brooks May Become A Mrs.?
​
Nov 19 | by Natasha
​ ​ ​ ​
A lil something for my fellas:
That video chick
Angel
everybody is talking about is covering the upcoming December issue of KING mag. She was in
Kanye's
"Good Life" vid and many others.
Rumorville was poppin' with the info that she was Trey Songz's new girlfriend
, especially since they've been seen together a lot lately. But she tells KING that she's not with Trey and she is definitely not the chick Lil Wayne is talking about when he spoke on getting dissed by Trey's girl:
[Laughs] I have never met Lil' Wayne a day in my life, and ii'm not the girl he's talking about in that [Vibe.com] article he did. Trey Songz has a girlfriend that he's been dealing with for years who is Ethiopian. From my understanding, Wayne is talking 'bout her. I don't even know where that came from [laughs].
Mmhmm. I wonder if she has anythign to say about being
Jeezy's
well known jump off. Anyways, you can check out the behind the scenes footage over at
KING Online
.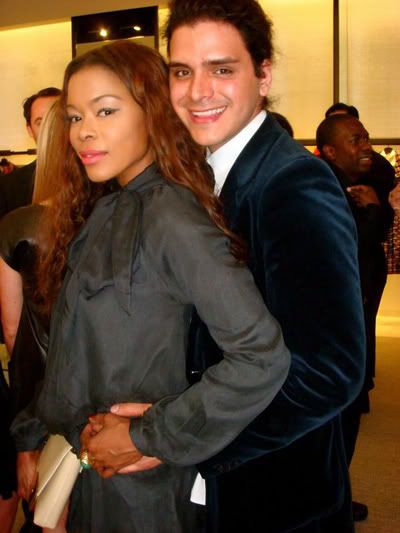 And YBF has more news about
Golden Brooks
and her man
Markus
. My sources tell me that
ever since the news of Golden Brooks wanting a baby has come out
, the girls on the show including Tracey Ross have come to her support and has brought the cast closer. Apparently they think Markus Molinari is just what Golden needed. I also hear that Makrus may be written into the show some kind of way and another baby story line should follow soon after. And my sources say wedding bells are almost definitely in the near future. Mrs. Golden Molinari is it?
​ ​
​ ​ ​