Diamond From Crime Mob Is So Pregnant...And Confirms She's So Solo Too.
​
Dec 10 | by Natasha
​ ​ ​ ​
Look who was spotted at
Keri Hilson's
Flashback Birthday Bash at The View at King Plow Arts Center in Atlanta this weekend spilling over in her purple lame stetch pants: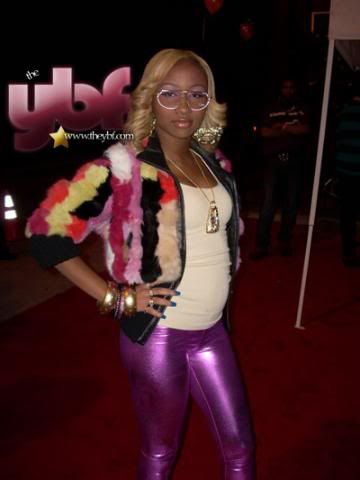 Yes indeedy. 
Diamond
, formerly of Crime Mob, was spotted by YBF ATL Correspondent Erica partying it up.  And despite trying (not too hard) to hide her baby bump, ish was plain as day.  Diamond, who's 19, also confirmed to YBF that the talk about her not being a member of Crime Mob anymore is definitely true.  And that we should all stay on the lookout for her solo cd. Will it be a joint baby shower/album release party?  Because that would be so hood. And here's a couple more pics of Keri at her party: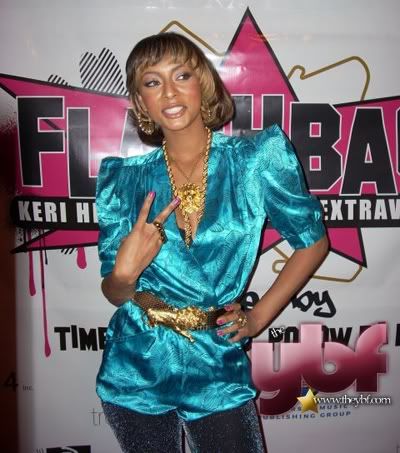 Fun times.
​ ​
​ ​ ​