Birthday Fab: Diddy & Kim Throw Quincy A Stunna Sweet 16 Party+Jamie's Still Celebrating His 40th
​
Dec 17 | by Natasha
​ ​ ​ ​
And clearly Quincy's biological father Al B. Sure wasn't invited:
If this doesn't look like a millenium "Thriller" set...
Or maybe Al just didn't bother to show up. Either way....interesting.  This whole party was filmed of course for MTV's "Super Sweet 16" show.
Well somebody's grown up to be a lil cutie huh?
Lauren London played the role of his date.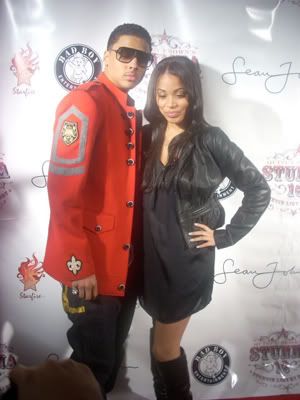 Cute.
Shouts out to the Garner PR Circle for giving The YBF the hook up at this party.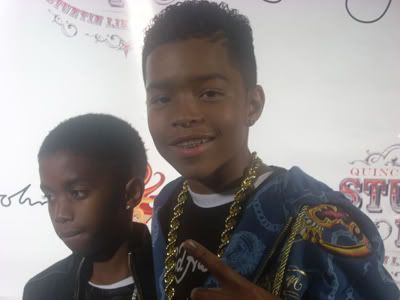 Cute.
Kim and Diddy were spotted sharing some whispers of course.
Hurricane Chris was there to perform.
JD came through.
So did Gorilla Zoe.
Bow Wow and Omarion ot their album promo on of course:
Yeah we see you over there in the left corner Aaron Reid probably bitter because your party wasn't as hot.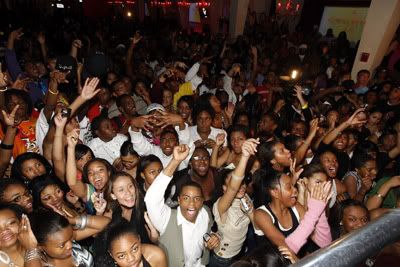 I would too.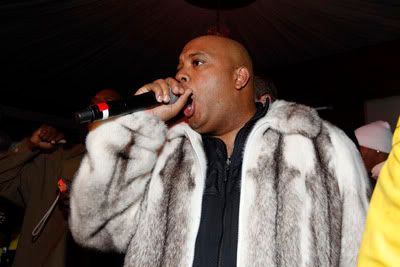 Rev. Run was there and brought along Diggy.
If that lil Christian aint a spitting image of his daddy.   
Crime Mob performed: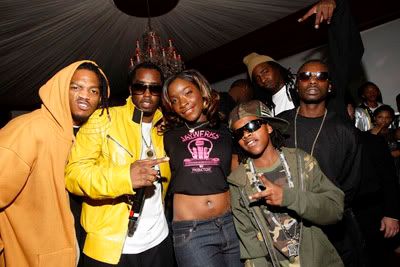 Ummm no.
Chris Brown came through.
And what's a Super Sweet 16 without a car for the kiddie: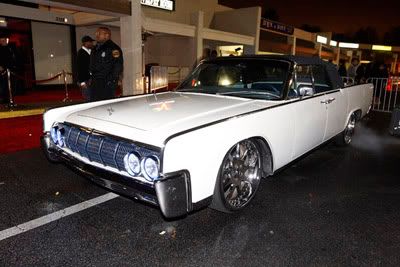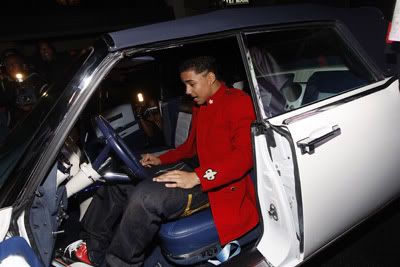 Diddy handed over a 1964 Lincoln Continental to Quincy.
And that aint all.  Y'all know Diddy had to hand over the keys to 2 cars: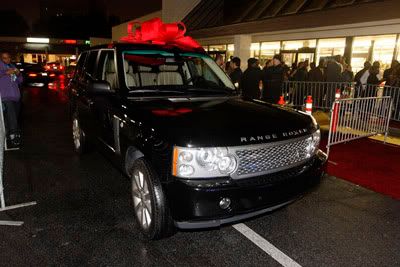 The black Range.  Fun times.
And Jamie's still celebrating his 40th b-day in the MIA:
Fat Joe came out to the party at The Florida Room.
And Jamie's sisters and parents were in the place:
Aww.
Sean Paul and Busta Rhymes came through.
Pharrell was there.
Lisa Raye showed up without her hubby: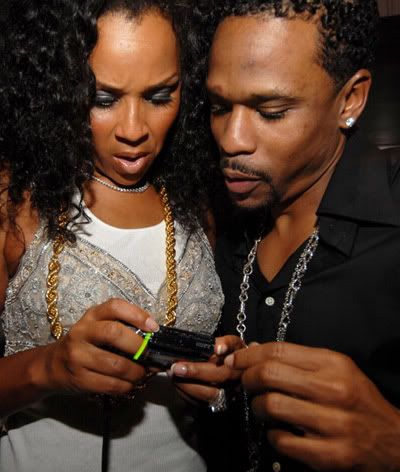 Oh really?
Alonzo Mourning partied it up with Barbara Becker (ex wife of famous tennis pro Boris Becker):
But no worries:
Y'all know Ms. Tracy wasn't far.
And D-Wade was there (still without his estranged wife) with DJ Irie.
​ ​
​ ​ ​