Kim & Reggie Bush Aint Slick+The Simmons Fam's Adopted Lil Addition+Bow Wow And Omarion's "Jump Off"
​
Dec 27 | by Natasha
​ ​ ​ ​
Well well well.  Looks who's been toting around together in L.A. this Christmas: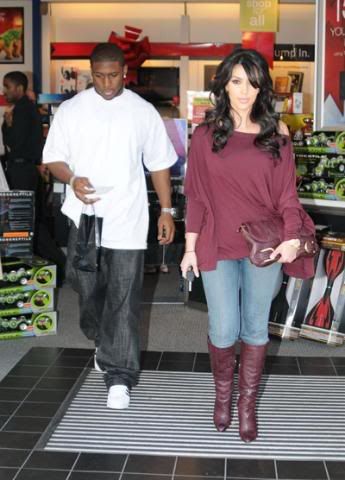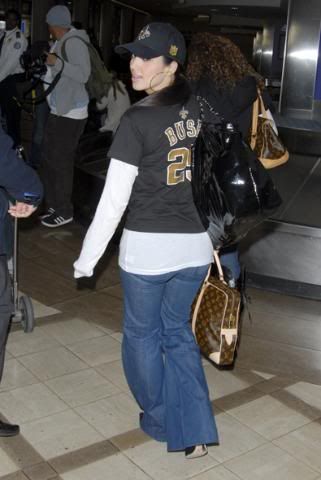 Reggie
and
Hodashian
were spotted doing some Christmas shopping together.  And then Kim K. rocked his tee at LAX this week.  We all knew they've been together for several months but both still deny it.  And they aint fooling nobody.  All this makes Reggie hella unattractive all a sudden. 
*blank stare*
  Lemme stop lying...NOTHING makes that man unattractive.  Let's keep it all the way real....  More shopping: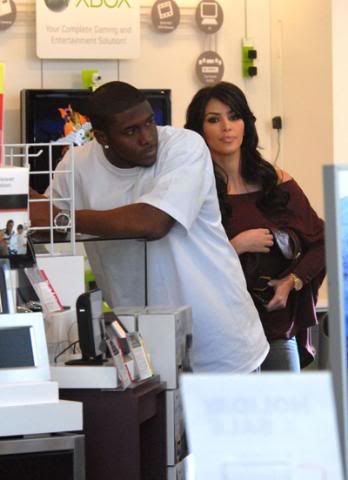 And more fun times at LAX: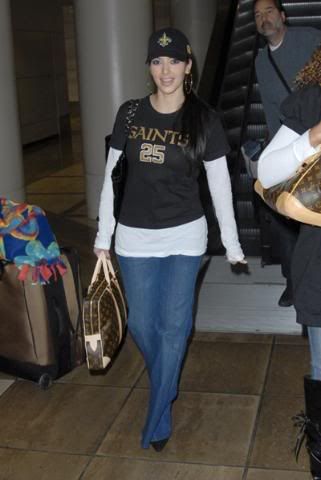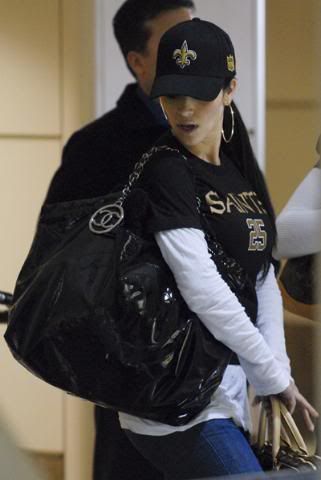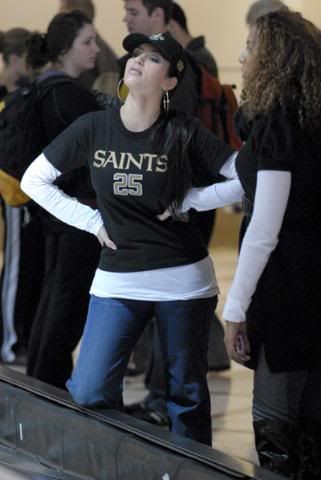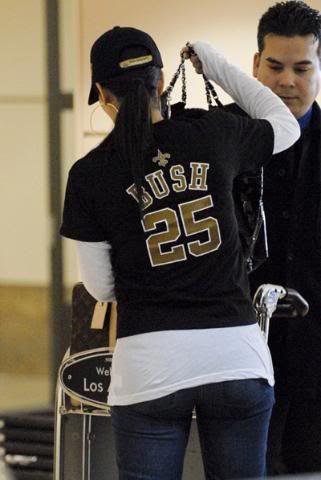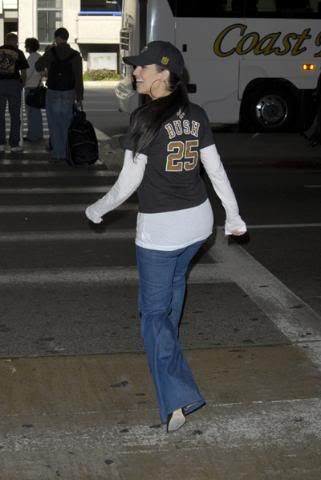 Whatev. 
Baby Miley Simmons
is here: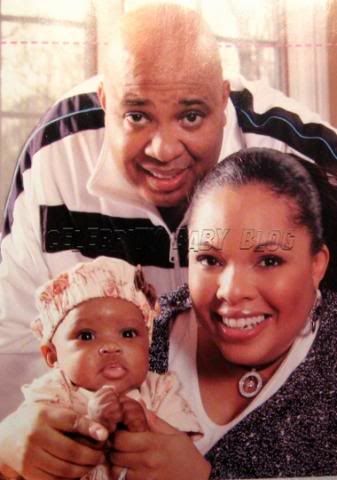 According to Celebrity Baby Blog,
Rev.
and
Justine
adopted an American-born baby girl in September named Miley Justine Simmons. Miley was one month old when they brought her home and will make her debut on
Run's House
in January.  Cuteness.
Word has it Paul Pierce has proposed to his girlfriend Julie Landrum
over the Holidays.  Chick has been looking mighty preggers so I'm sure that has lots to do with it.  Esp. since folks say his fans wouldn't be feeling him having a baby out of wedlock.
Mimi's
still toting around Aspen, Colorado.
Omarion
and
Bow Wow
have a new video out for "Hey Baby (Jump Off) ": I really want them to give this ish up. Stay fab!
​ ​
​ ​ ​