Beyonce, Jay-Z, Kanye, & Ciara Kick It Courtside+Missy's "Ching-A-Ling"+It's A Boy For Monica+Other Fabness
​
Jan 10 | by Natasha
​ ​ ​ ​
The Roc crew hit up the Nets vs. Sonics game last night: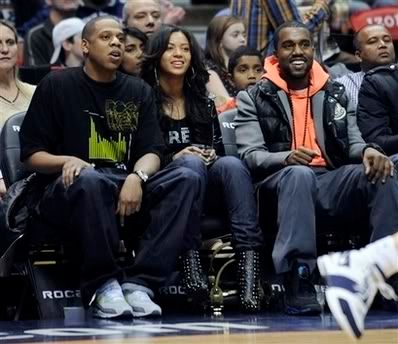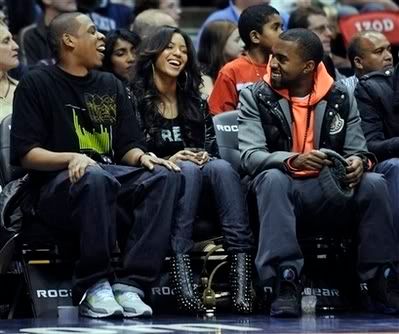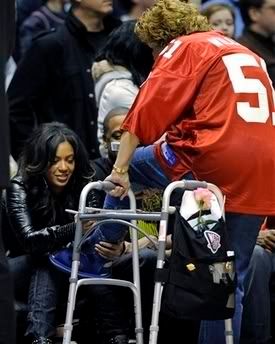 Bigga
and
Kanye
all looked laid back and fab.  Well B looked extra fabulous simply because of those hot ass Louboutin boots.  And where's
Alexis
these days?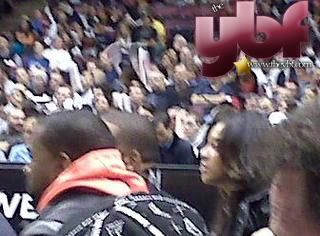 I hear all three were very much into the game and laughed and chatted it up the entire time.  And I also hear damn near everybody in the place--including the players--were in awe over Beyonce and would damn near drool at her feet.  I'm mad they haven't gotten used to seeing her at the games after 3 or 4 years now.  Apparently when the players were supposed to be in the huddle, they were all up in B's face chit chatting and peeping her.  Chick might end up getting hated by the fans like
Jessica Simpson
is now if she's not careful.  Still fabulous nonetheless.
Ciara
was spotted at the Hawks game int he ATL last night: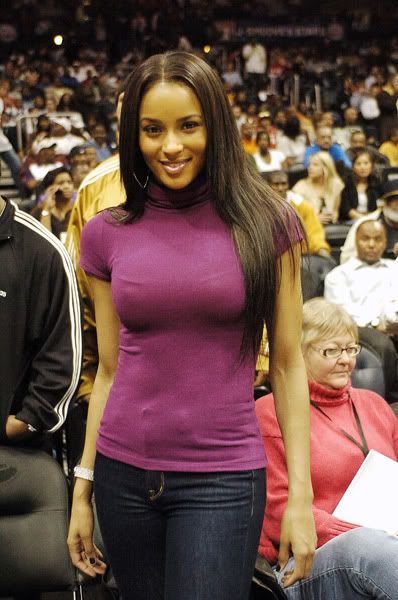 Looking quite fab.
Polow Da Don
was there looking....off.
And
Jerome Bettis
was there too.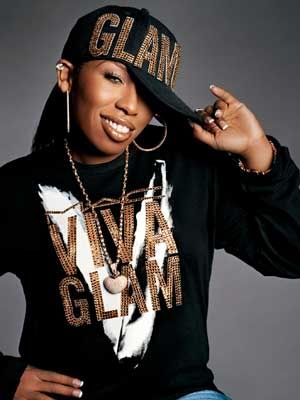 [audio:missy.mp3] Check out
Missy's
new track called "
Ching-A-Ling
".  If this is what she's using to comeback to the scene, I want her to go back to the drawing board.
Halle B.
 is telling folks she thinks she's having a girl.  That baby is going to be too fabulous for words.
Paul Wall
and his son
William Patrick Slayton
(who's 20 months old now) were spotted backstage at a M.I.A. show recently:
Source: CBB 
Cute.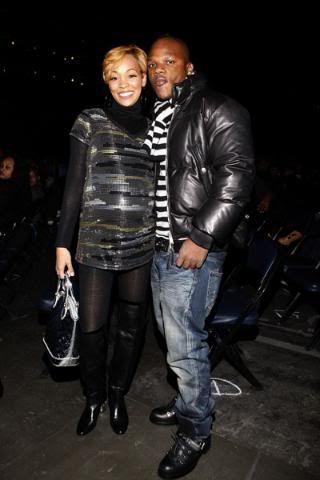 Ms. Monica
is a new mommy once again
.  She had her baby boy the other day (about 5 weeks early).  His name is
Romelo Montez Hill
, his middle name Montez came from Monica's brother Montez..  The YBF
was the first to break the news
from YBF sources that
Monica
was 3 months preggers back in July. Congrats to her and
Rodney
. Look who popped up on the scene: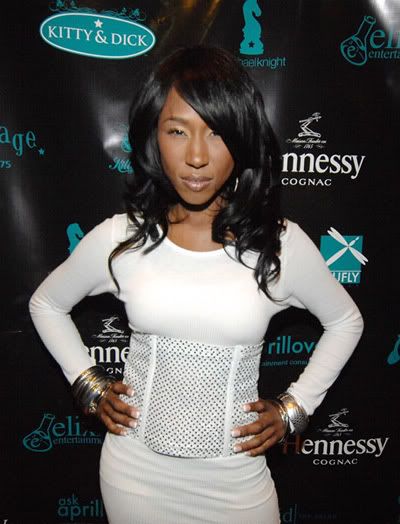 My girl
Tweet
.  She's making her comeback and last night she performed at
The K&D Suite Hosted By Michael Knight.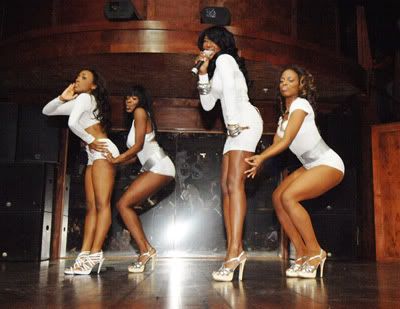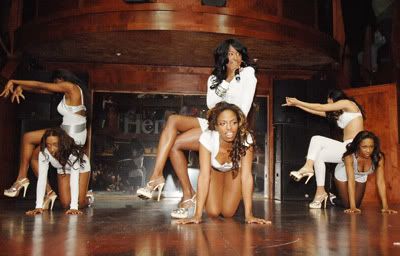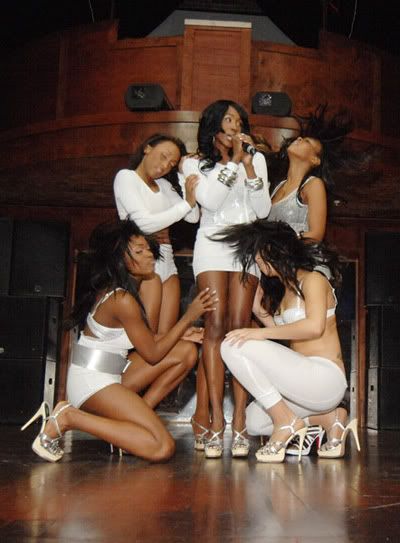 She hit the stage with some chicks who look like the all black version of the Pussycat Dolls.  They're called Kitty Litter.   Yes, I'm serious.  Welcome back Tweet.
Saleisha
got her
Rihanna
on recently:
I promise y'all I had to look at these pics for a few before I realized it wasn't Rihanna's fierce ass.  Whatev.  Pics are still fab. Poor
Remy Ma
: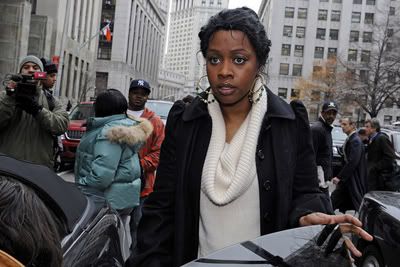 As if the criminal charges that are still looming weren't enough, the hick she allegedly shot--her ex-friend
Makeda Barnes
--
is suing her civilly for $80 million
.  Damn.
Diddy insists on infiltrating our homes and tvs with this MTB ish even more.  He's kicking off a new season January 28th, but is doing things a bit differently.  He's putting
Danity Kane
, the new boys that won (I don't know their name nor do I really care), and
Donnie
all in one house.  And he's making them fight out who's releasing their album first.  Oh I'm just on pins and needles and twiddling my damn thumbs because I just can't wait.  Whatev.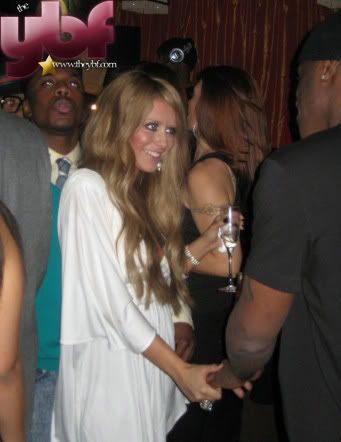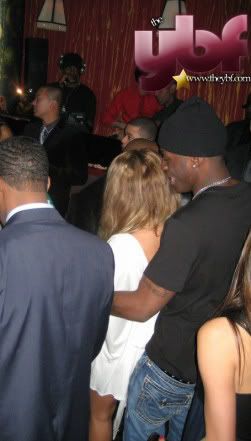 But this MTB taping would explain the drama
Aubrey
is stirring up with possibly hooking up with one of the boy band winner dudes.  My sources caught her and the rest of Danity Kane partying at
Fabolous'
party back in November (above pics), and she was doing everything she could to make her lil boo who was there jealous.  Including getting tipsy and feeling all up on
Big Mike
--and several other dudes who came through.  I hear she was on straight floosey mode.  Hard core.  Anyways, co-ed living is sure to cause some Real Worldish drama. Celebs made their way out to the Hollywood
Mad Money
premiere last night:
Neicy Nash
brought along her daughter.  I see that damn flower's back.
Queen Latifah
kicked it with her co-stars: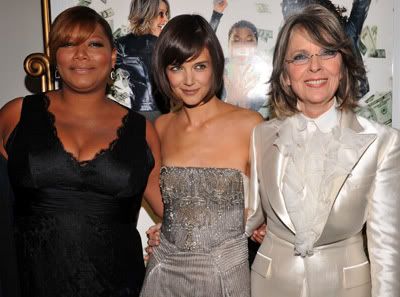 Don't do it Queen!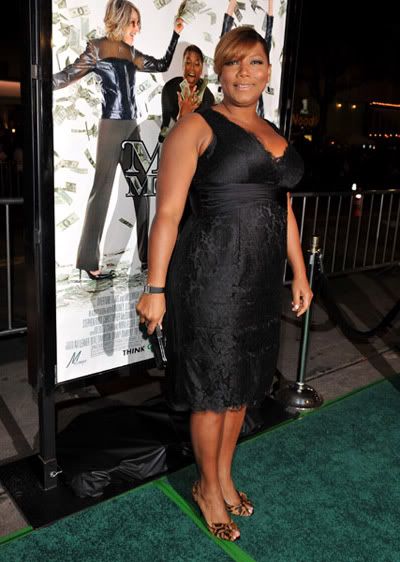 Nice look. Cutie
Finesse
came through looking dapper: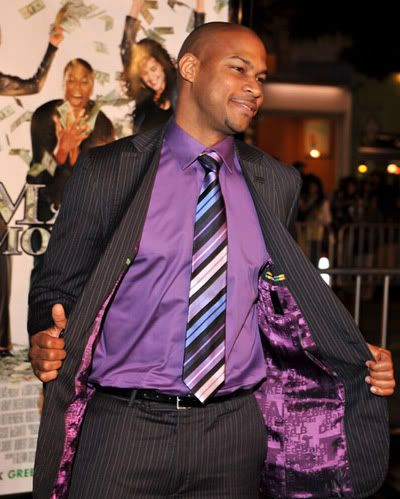 I love a man who can put together a nice suit with style. Check out the rest of
J-Lo's
spread in
Bazaar
mag: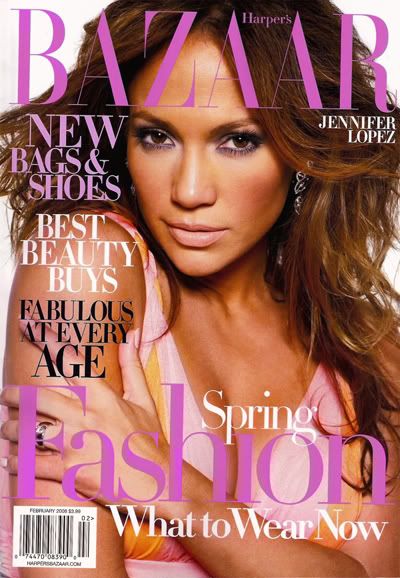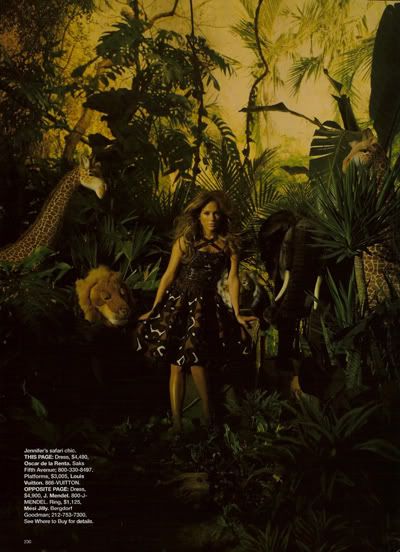 She's another one who should have dropped the mic a long time ago and signed a modeling contract.  Gorgeous pics. Diddy pimped out his artists--once again--and turned his hosting gig for
DJ Clue's
B-Day Ball last night at Spotlight in the NYC into a
Cheri Dennis
showcase: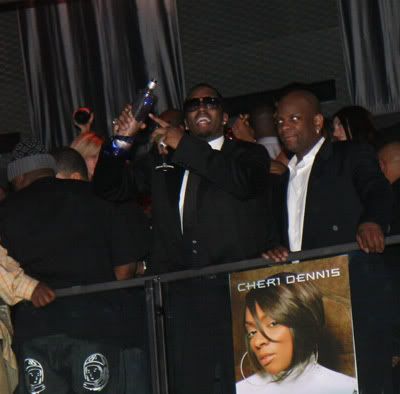 Seriously Diddy?
What song could Cheri possibly be singing this hard?
Cassie
was there: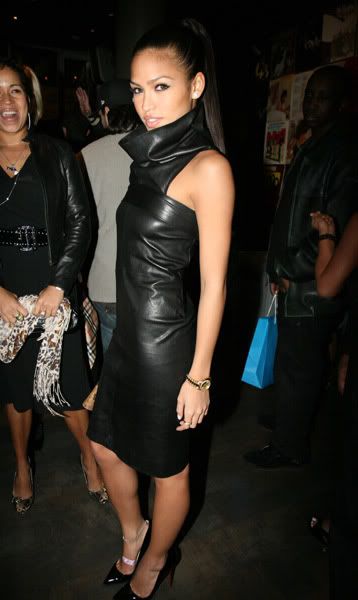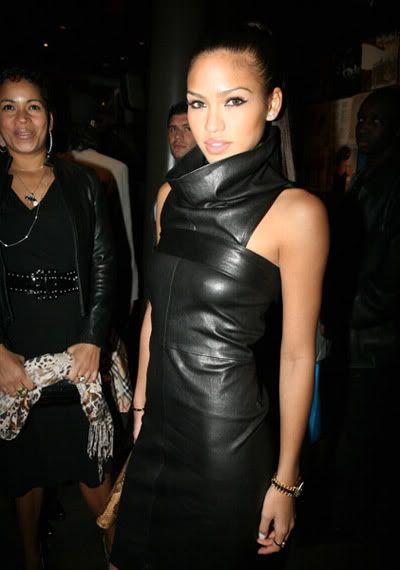 I'm loving that dress.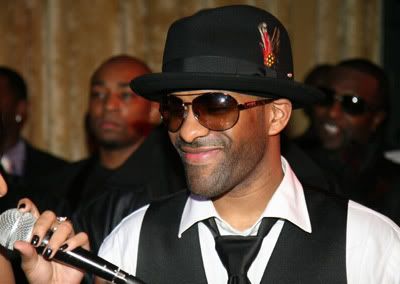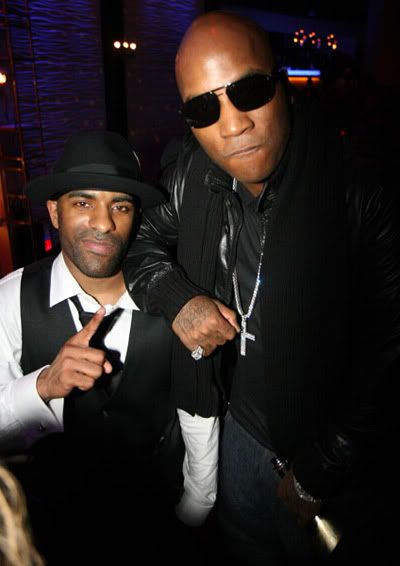 Jeezy
came through.
Jaslene
and
Styles P
were there.
Trey Songz
came out: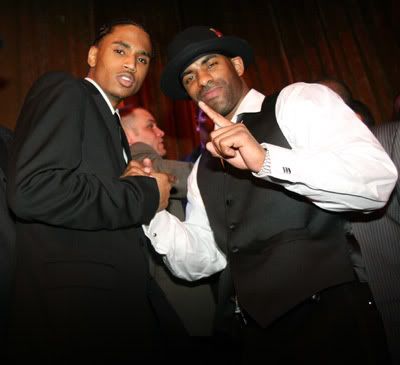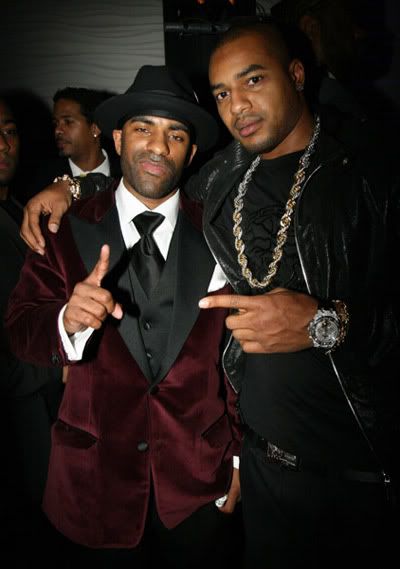 And so did
Larry Johnson
.  Fun times. There's been a cast change over at
The Color Purple
on Broadway and
Oprah
threw a party for the new cast members after their debut last night: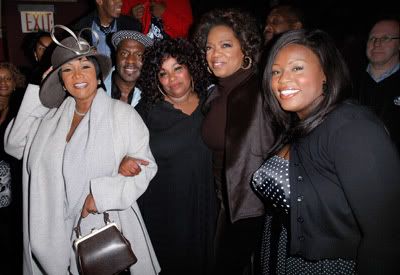 BeBe Winans, Chaka Kahn
and
LaKisha Jones
are the new cast members.  And
Ms.
Patti
was just their to kick it and look fab.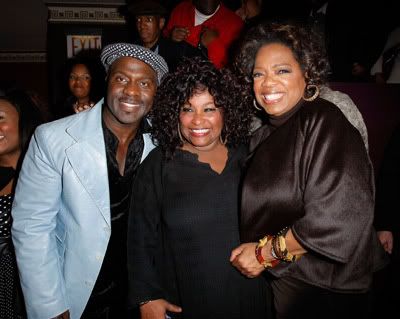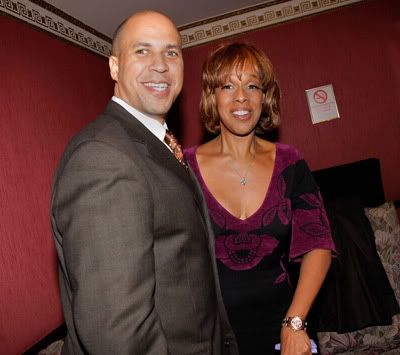 And
Gayle
was there with
Corey Booker
, the Mayor of Newark.  Oh really Gail? The Randomness:
Laila Ali is joining the cast of the Early Show as a correspondent.
Congrats to Venus again.
​ ​
​ ​ ​