Larry Johnson & Co. Party It Up+Janet's Ms. MTV Again?
​
Jan 12 | by Natasha
​ ​ ​ ​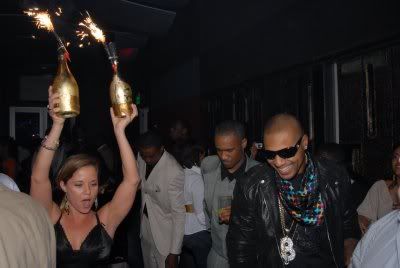 Larry Johnson
was spotted popping bottles of Ace of Spades in Miami. He hit up Headliner Market Group's Thursday night party @ KARU&Y. Tryin' to pimp it like his BFF Jay I see.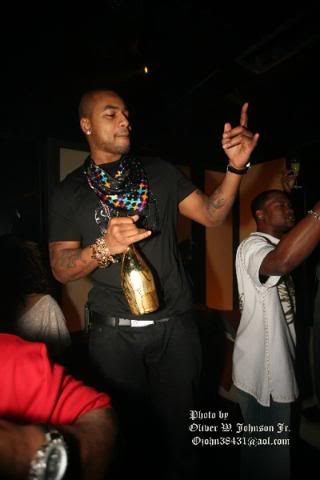 If dudes don't stop with this multicolored bandana around the neck foolishness.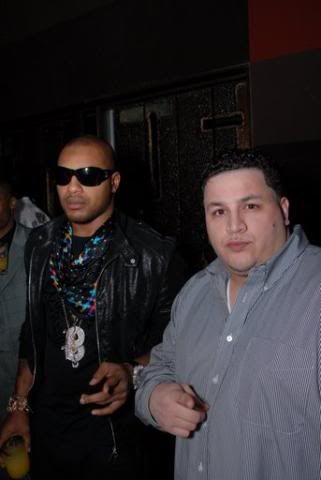 Umm
Julissa
.  Come get ya man.  Chicks just fawning all over this dude... And it was
Angie Martinez's
b-day party that night too. 
Ja Rule
made a random appearance for it: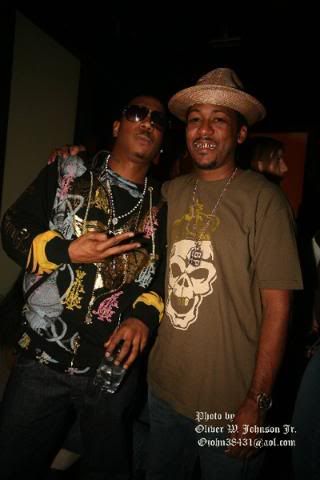 Who is ol dude on the right and why do his teeth look like somebody rolled 'em like dice and set them in his mouth?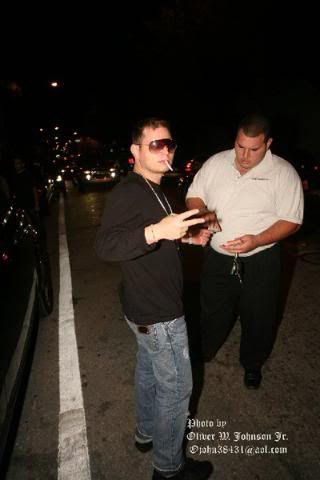 Photogs: Carl Leon and Oliver Johnson Jr.
And
Scary Scott Storch
made an appearance.
Janet Jackson's
new "Feedback" video
will premiere on MTV's TRL Monday.  Y'all know MTV hasn't shown that chick love for a hot minute while pre-Nipplegate, she was all over it.  This is the first time she'll be on MTV since her "Son Of A Gun" vid with
Missy
.  {Thanks Bianca}
​ ​
​ ​ ​