Kimora & Djimon Engaged...And Becoming Scientologists?+Fashion Week Fab+Missy, Danity Kane, & Day 26 Hit TRL
​
Feb 05 | by Natasha
​ ​ ​ ​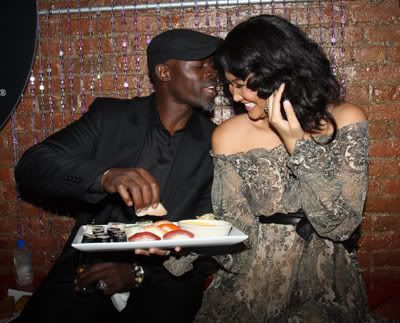 Photog: Nunez
So....
Kimora
and
Djimon
are the new
Tom
and
Katie
?
Those Scientologists strike again
.  And is that an engagement ring KiKi?? I know you wouldn't wear your wedding ring from your last marriage while you're dating a new man.  And suspiciously hold up that hand only in damn near every pic from the Baby Phat after party this weekend.  How interesting....  
Joy Bryant
and
Christina Milian
hit up the Herve Leger by Max Azria show: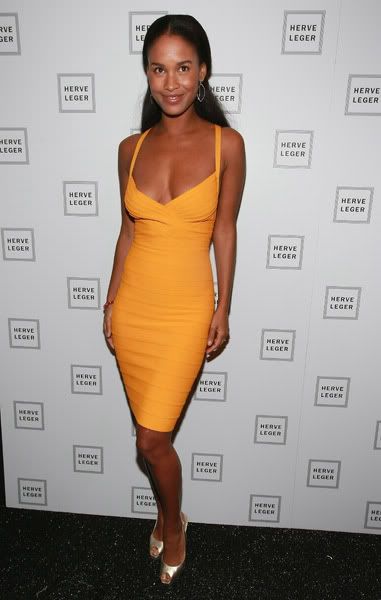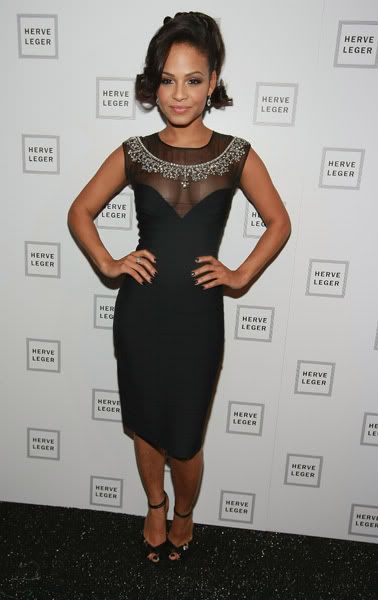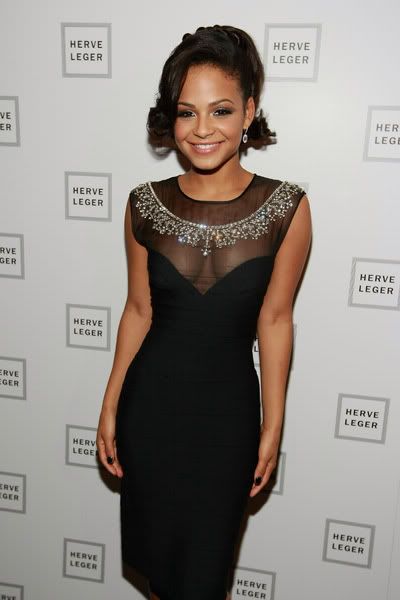 Photog: Kambouris
Both ladies looked fabulous.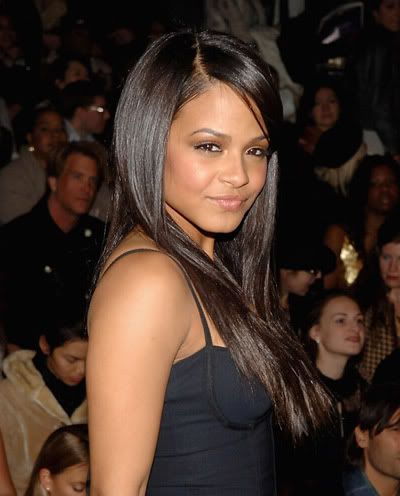 Photog: J. McCarthy
And Christina went back to her usual long locks at the Rock and Republic Fashion Show.
Tyra
and
Nigel
were spotted at the Jill Stuart show: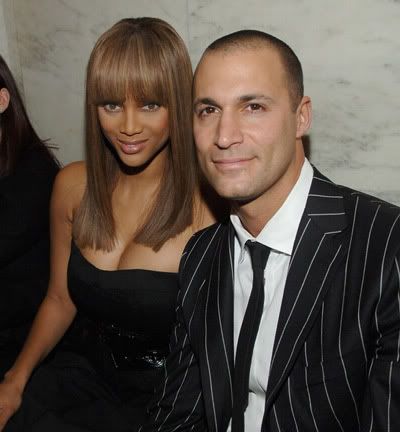 Photog: J. McCarthy
Hot.
Aisha Tyler
hit up the Malandrino show: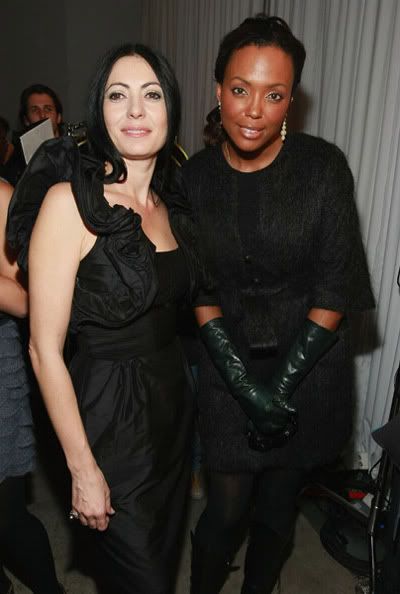 She kicked it with the designer
Catherine Malandrino
herself.
Loves the emerald gloves.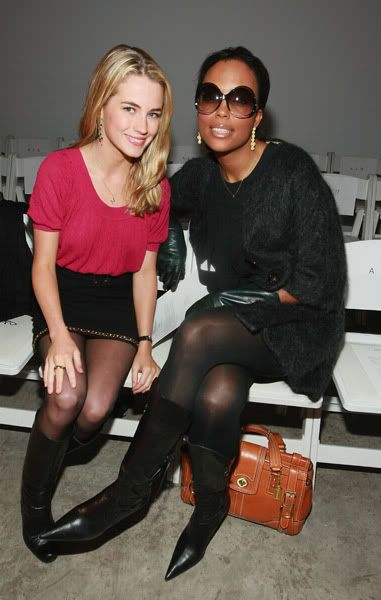 Photog: Kambouris
And with socialite
Amanda Hearst
. A
still suspicious bumped
Paula Patton
hit up the Miss Sixty show: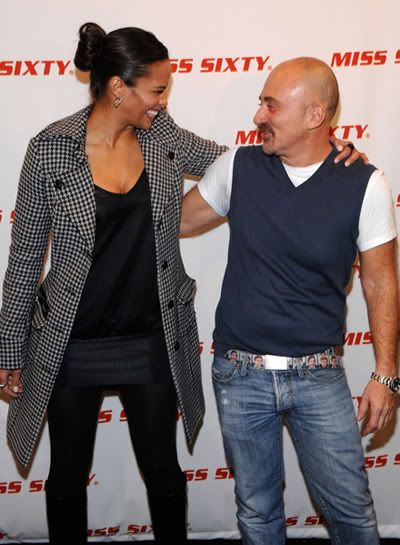 Yeah I still think she's preggers.
She's got that glow.
Photog: Buscana
She sat front row alongside Actress
Chloe Sevigny
, actress
Ashley Olsen
, and actress/designer
Milla Jovovich
.
Photog: J. Kost
And Mrs. Patton stopped for some cute Polaroid shots after the show too.
Photog:Mark Von Holden
Top model
Saleisha
was spotted at the Terexov show.  The furry caped one was spotted at the Thom Browne show and others: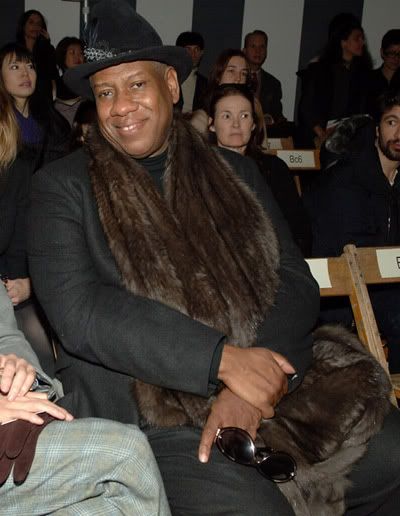 Photog: D. Arnoult
Oh
Andre
... YBF designer
Tracy Reese
had her show this weekend: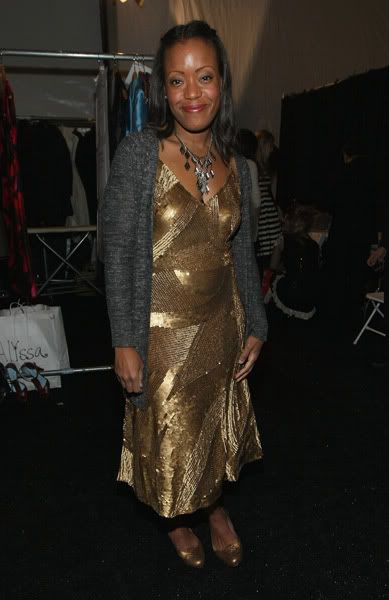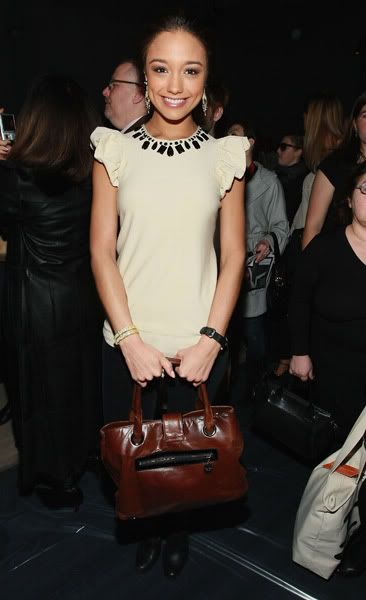 Photog: Kambouris
And Miss USA
Rachel Smith
came out for it.
Missy, Danity Kane
, and
Day 26
hit up TRL: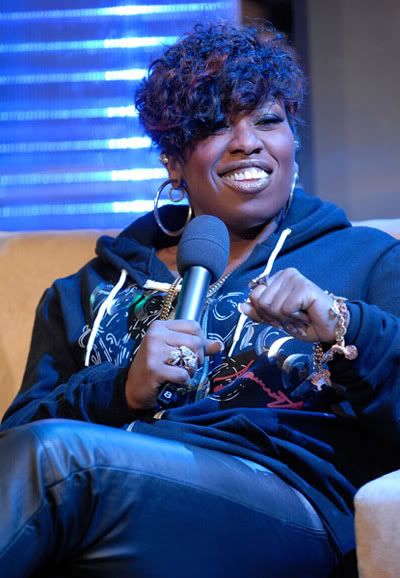 I mean...was it in
Missy's
and
Keyshia's
contracts for
Step Up 2
that they just HAD to rock this hairstyle?  Because both these chicks are rocking the curly banged bouffant like it's the hottest ish to hit the streets.  And I beg to differ.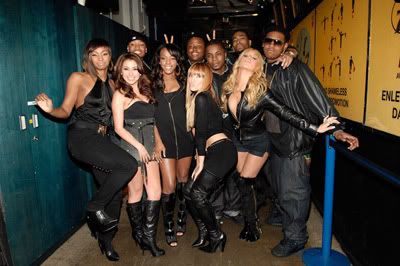 They're trying...
Photog: G. Gershoff
Fun times. The Randomness:
Tomorrow is Super Tuesday for the Primaries.  If you live in one of the 24 Super Tuesday states, work out your situation so you can make it by somebody's voting booth.  Get it in.  If you live in the DMV area like me--you get to vote Feb. 12th.  Happy voting!
Hot damn!  Kim Kardashian stole money from the Norwoods when she was a "stylist" for Brandy's momma?  Aint that some ish...
​ ​
​ ​ ​