Pre-Grammy Frenzy
​
Feb 08 | by Natasha
​ ​ ​ ​
Celebs are all over L.A. doing the Pre-Grammy thing. Especially the Gifting Suites: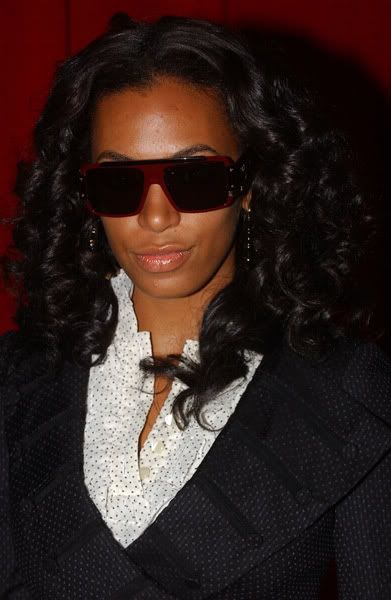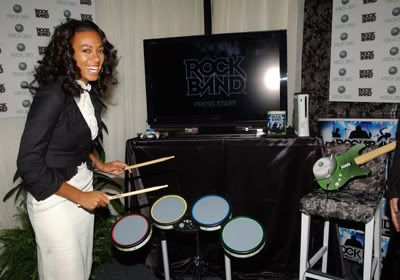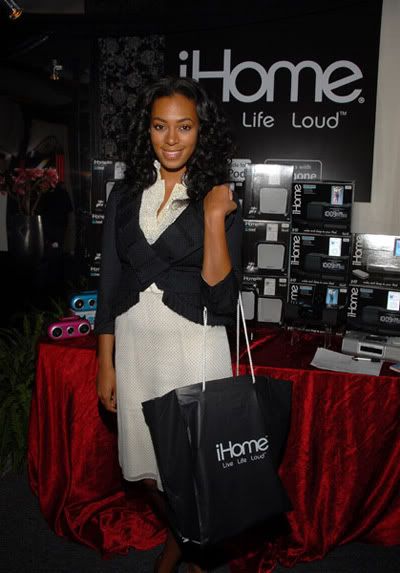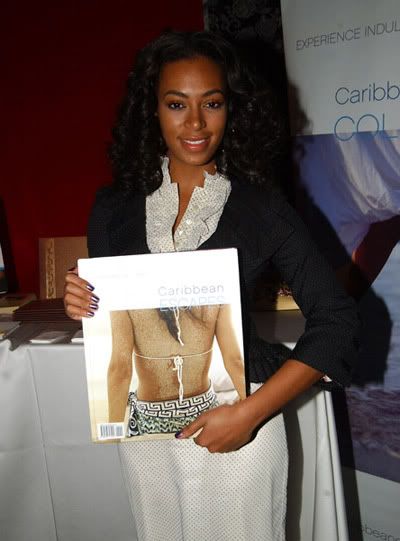 Photog: Guastella
Solange
hit it up the gift suite at the Staples Center yesterday.  I wonder if Papa Knowles changed his mind about her performing at the Grammys.  Hopefully.... Other celebs hit up the Westwood Lounge at the Staples Center:
Ching-a-ling-a-ling
.
Actor
Elijah Wood
was there.
Oh hello there
Trin-I-Tee 5:7
.  It's been a minute.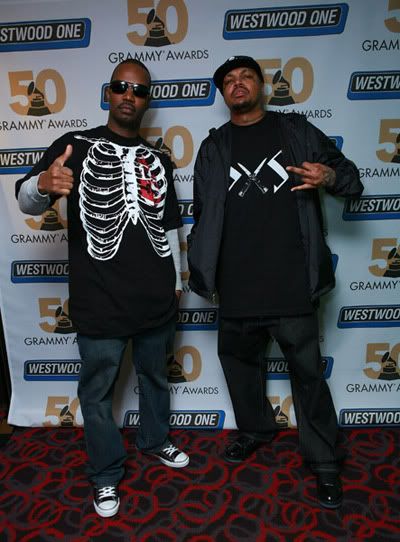 Three Six Mafia
hit the lounge of course.  I really want to know if they're still living in that house MTV paid for from
Adventures in Hollyhood
.
Chrisette Michele
hit up the event.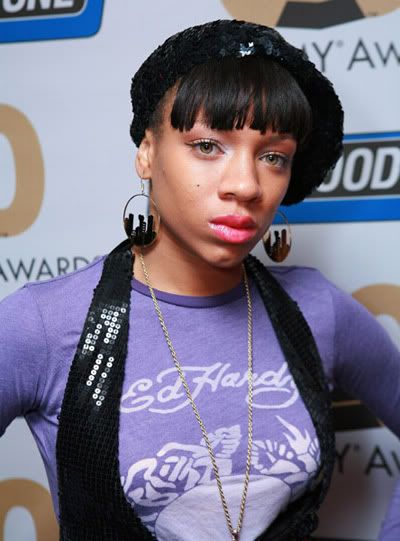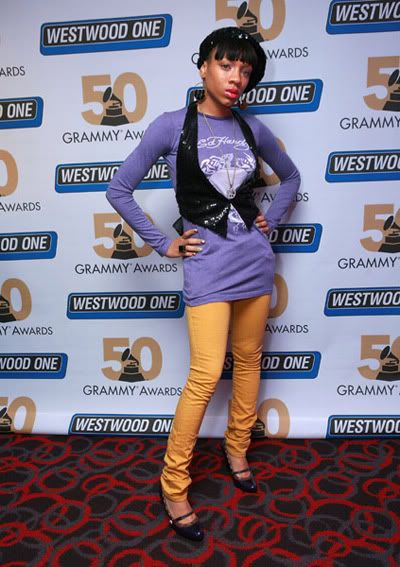 So did
Lil Mama
.
Cherish
was there.  And I guess the one chick had her baby.  Please don't ask me which one because honestly I STILL can't tell these chicks apart.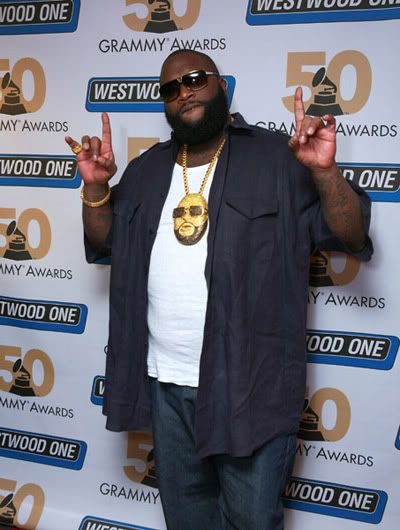 So now we're rocking chains of our faces
Rick Ross
?  When will it end?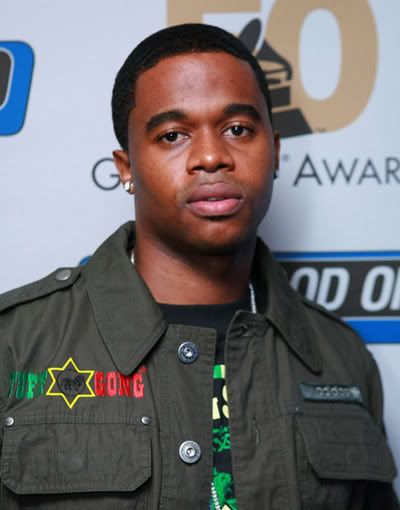 Singer
Razah
was there.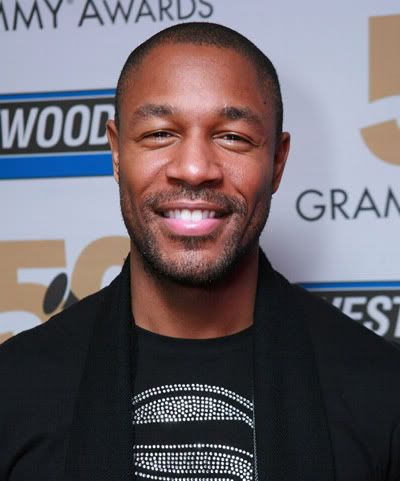 And so was
Tank
. Speaking of Tank, he had a "Toast to Tank's Grammy Nomination" party at Area: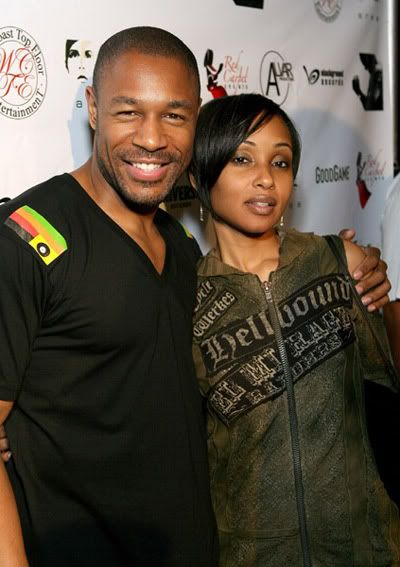 The man of the hour made an appearance with his girl.
Tichina Arnold
was there looking fabulous.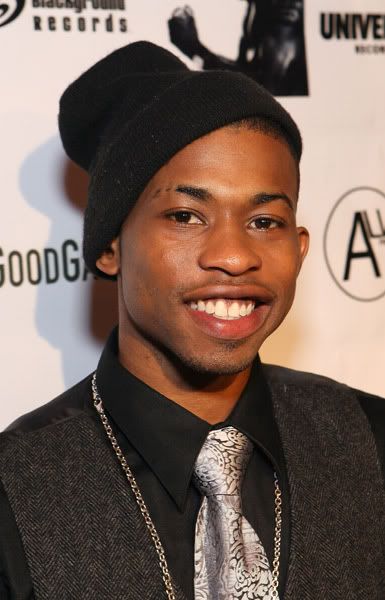 Aww look at lil
Marcus
.
Lil Eazy E
was there looking JUST like his daddy.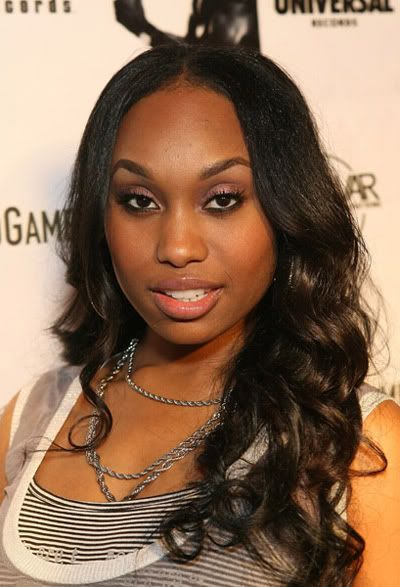 Angel Conwall
was there still looking like she just stepped off a porn set.  I just don't think she can help it.  It's just something about her...
 Photog: Phillips
And cute couple
Shanice
and
Flex
were there.  So glad to see a Black Hollywood marriage working. Celebs hit the Grammy Career Day at UCLA yesterday:
So
Paul Wall
taught them how to make grills?
Boyz II Men
was there with Songwriter
Sy Smith
.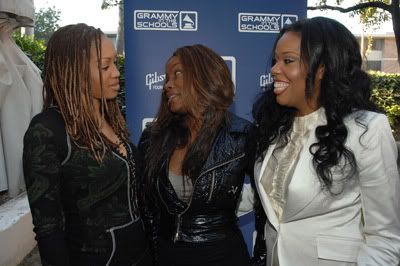 Photog: R. Diamond
And so was Trin-I-Tee 5:7.
​ ​
​ ​ ​