50th Grammy Awards
​
Feb 11 | by Natasha
​ ​ ​ ​
  Because wearing a statement on the red carpet always wins over wearing a designer dress.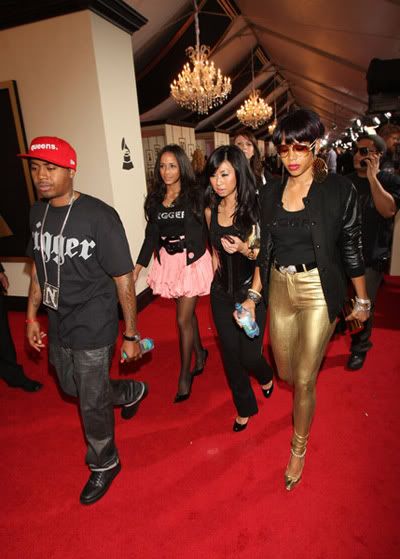 So
Nas
and
Kelis
hit the red carpet rocking "Nigger" tees and wadrobe.  I guess Nas wasn't playing when he said this will indeed be his new album title. 
He does explain to CNN
what the purpose of the statement was.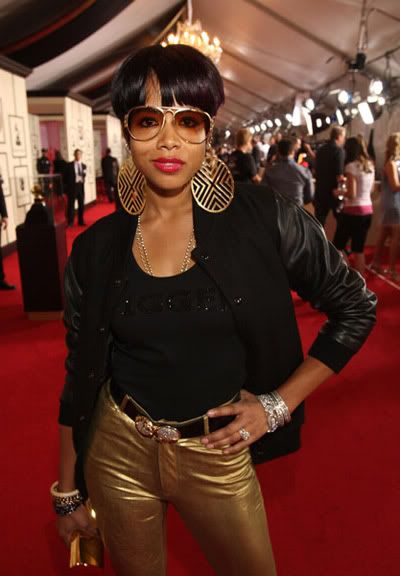 Aside from her looking like somebody is stealing every cheeseburger out her mouth, I still love this chick's style.
I blame
Mama Tina
: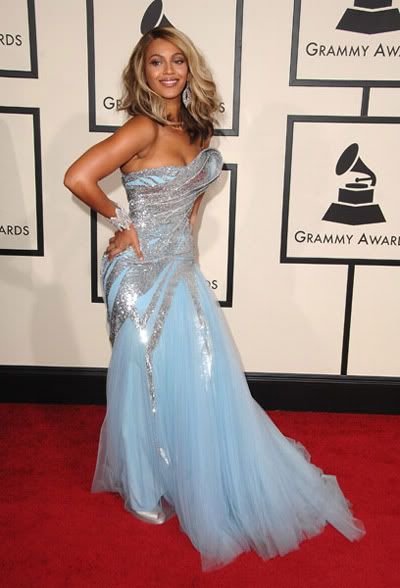 Beyonce's
look just wasn't cutting it for me.  And that hurts to even say.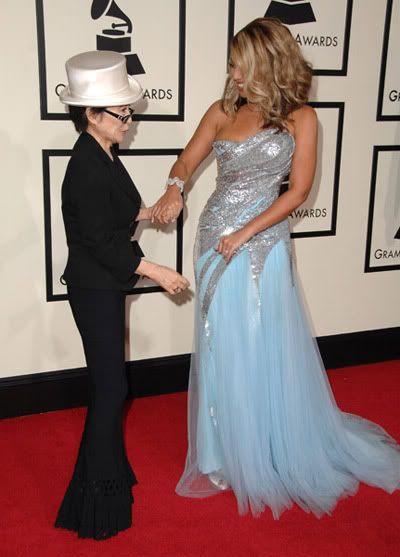 She kicked it with
Yoko Ono
on the red carpet.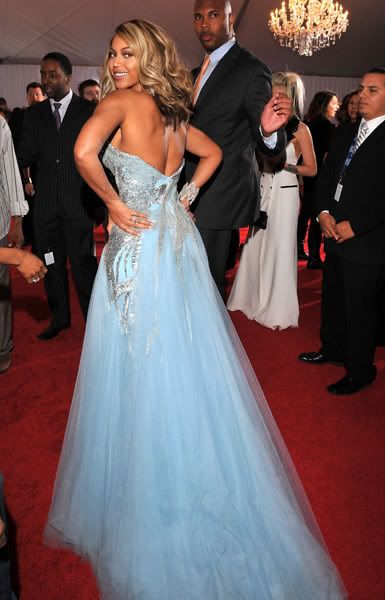 It was by her favorite designer Elie Saab of course.  This whole look just screams Prom Catalogue '99.  And it must stop.
Solange
was by her sister's side all night: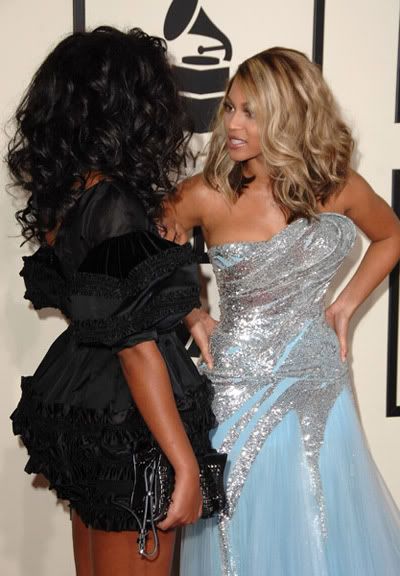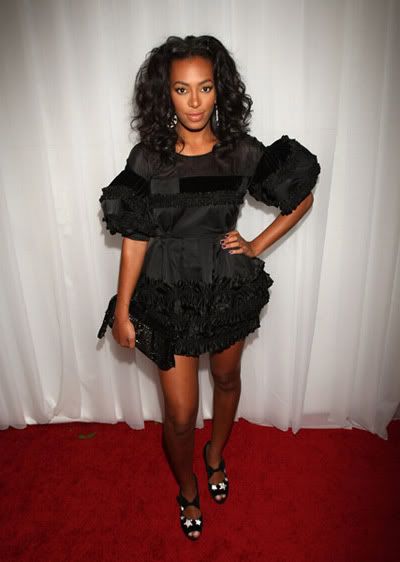 Yeah...not really feling much of anything around these parts.
Alicia
hit the carpet with her "he's not my man" man
Kerry
in her Armani Prive gown: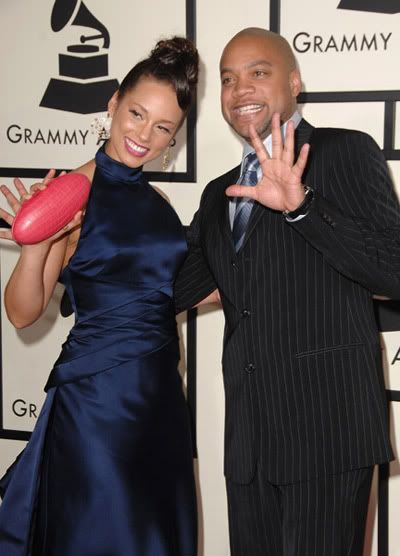 And her look was fabulous per usual: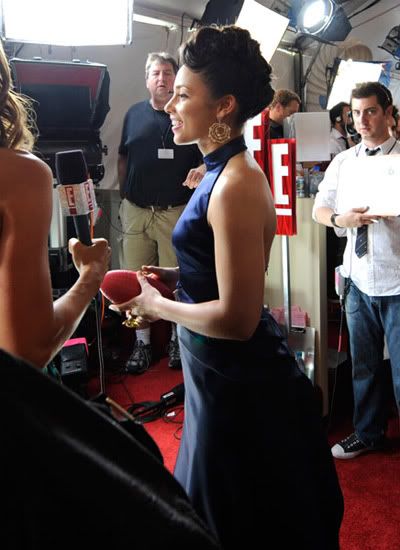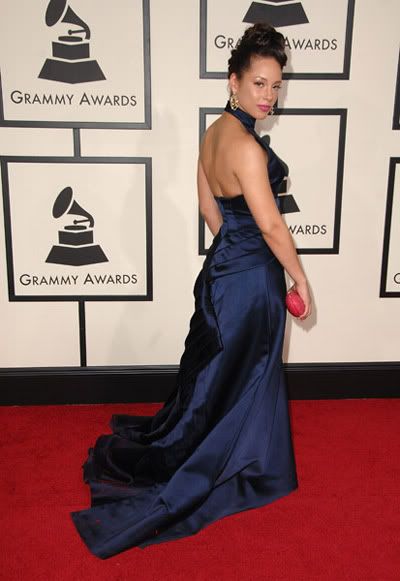 Nice.  WTF
Nelly Furtado
?: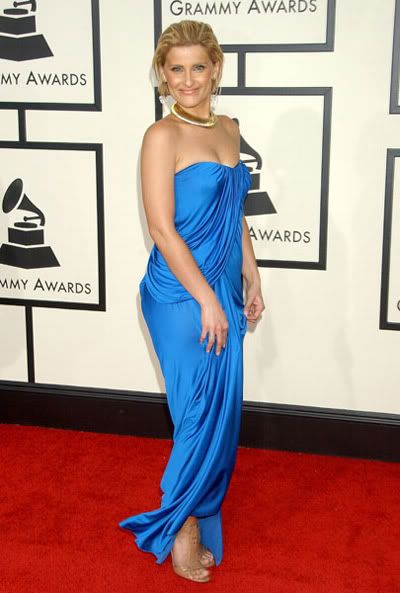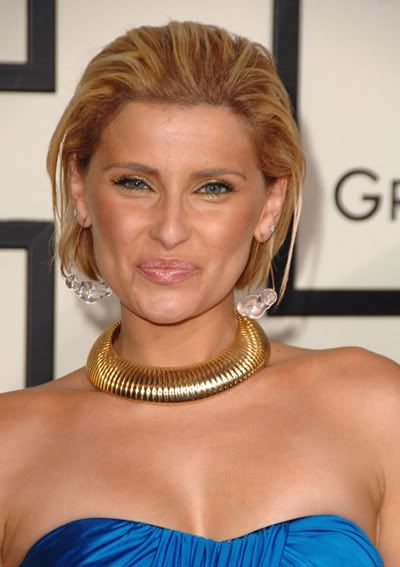 Something aint right...
TV Johnny
and
Paul Wall
: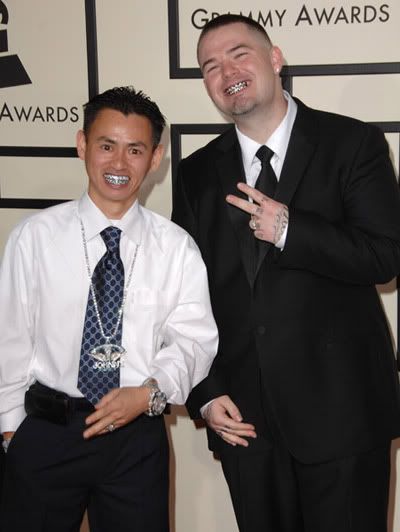 SIGH.  Please welcome yourselves to 2008....soon.
Rihanna
rocked a
Zac Posen
dress and Chopard jewelry:
Bright colors make for a nice look on her.
Tank
hit the carpet.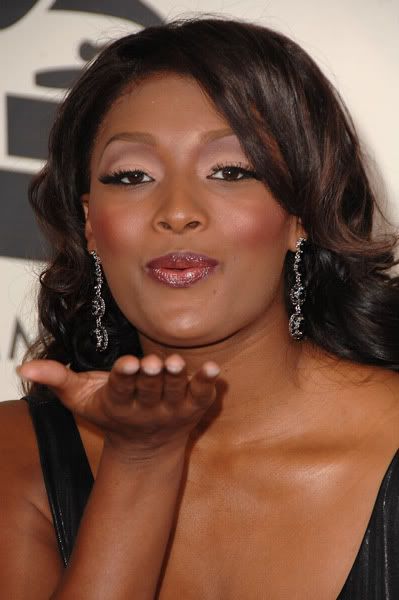 I see
Tocarra
boycotted all the curves on her body.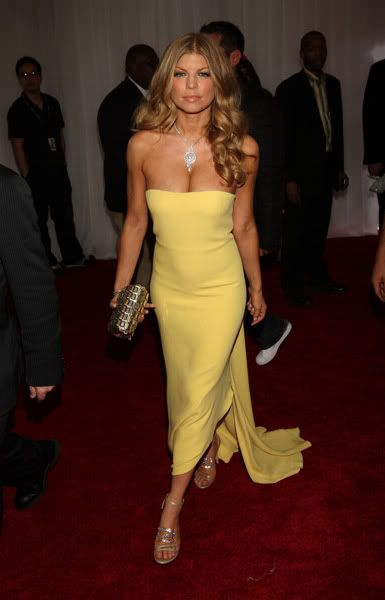 Fergalicious
rocked Calvin Klein.
That
Snoop
...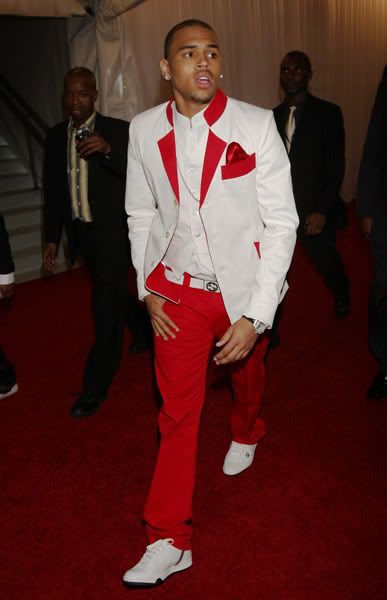 Chris Breezy
rocked a custom made suit with Gucci accessories.
Berry Gordy
made an appearance.
Jimmy Jam
and fam.
Mr. Jay
.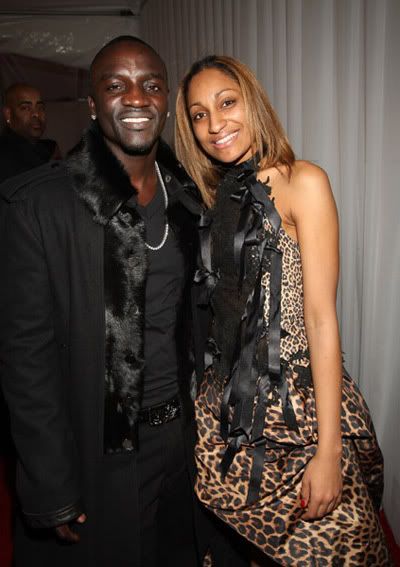 Akon
was spotted with his date.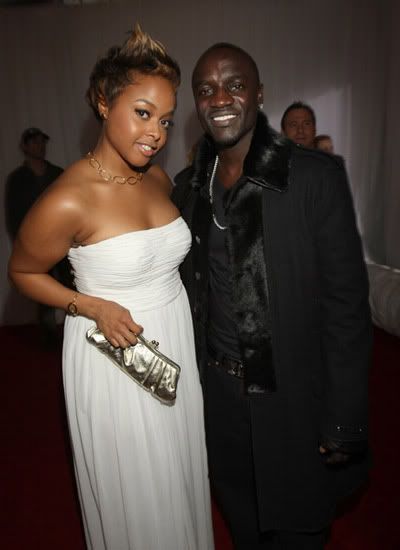 And with
Chrisette Michele
.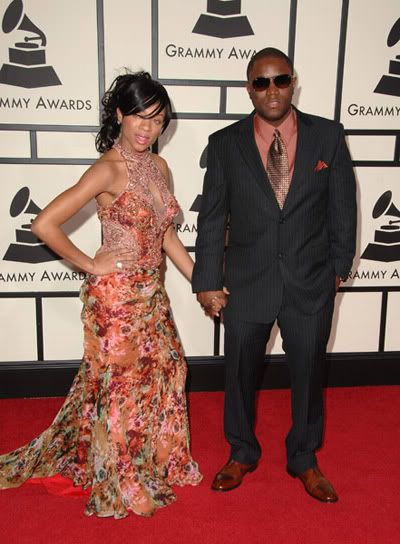 So
Lil Mama
got a man? Ok...actually it's music video director
R. Malcolm Jones
who has directed all her videos so far. bbut still...that hand holding and hugged upness (which you'll see later) is mighty interesting.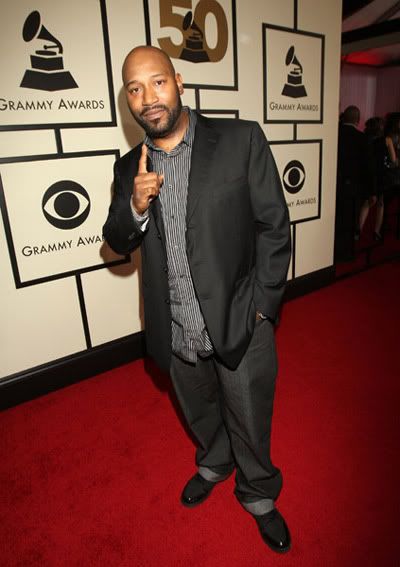 Bun B.
made an appearance.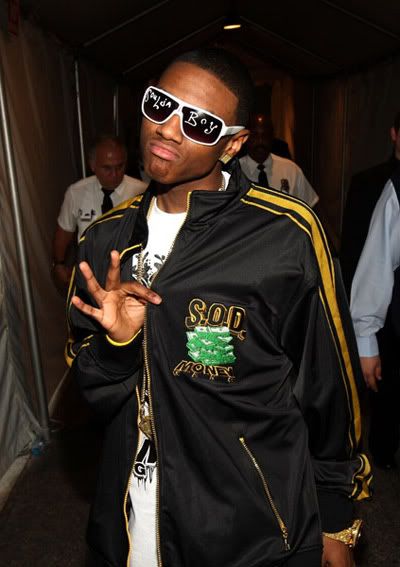 Soulja Boy
is still looking foolish.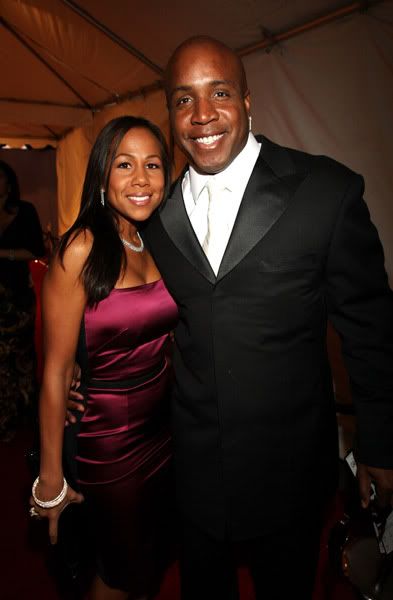 Barry Bonds
and his wife looked fab.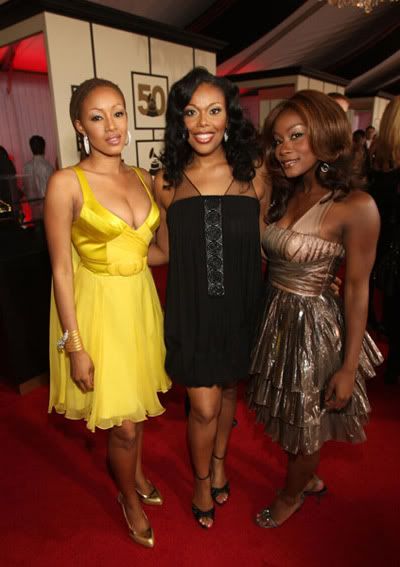 Tri-Ni-Tee 5:7
made an appearance.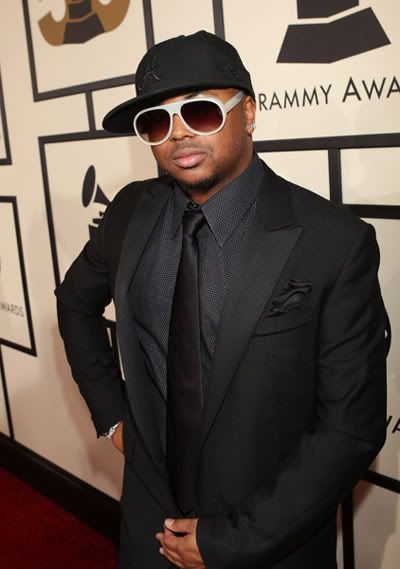 Dream
.  I wonder why he never brings his wife (and rumored ex-wife)
Nivea
around...
Gospel singer
Israel Houghton
.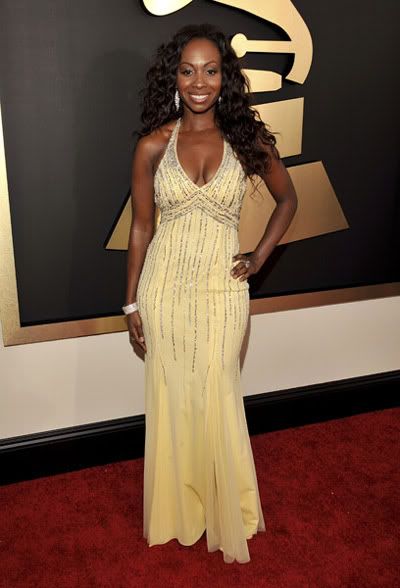 Radio host
Kendra G.
was there.
Roselyn Sanchez
and her fiance.
Cutie songwriter
Sean Garrett
was there.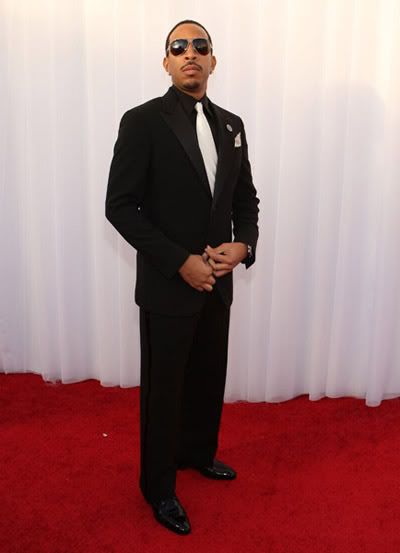 Luda
rocked Armani with Jimmy Choo shoes.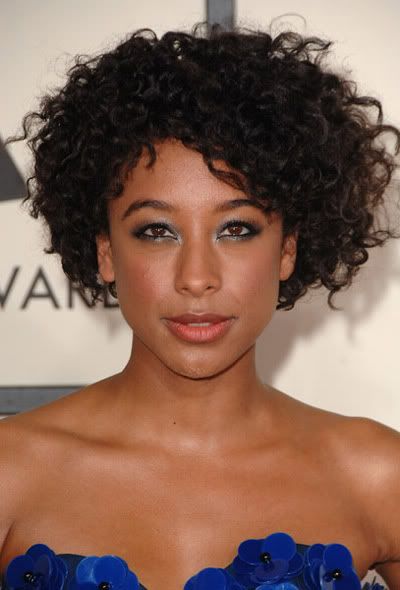 And I love
Corrine's
look this time around.  She rocked an English designer. Youthful and fab.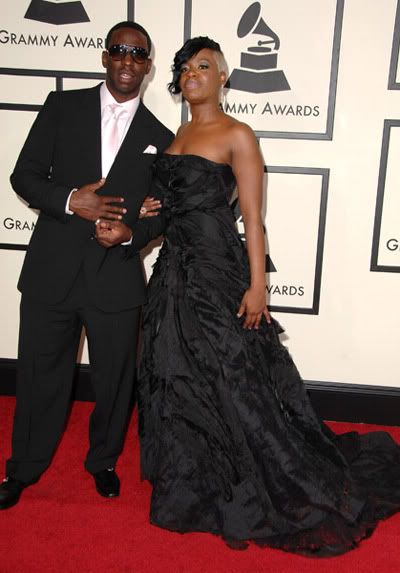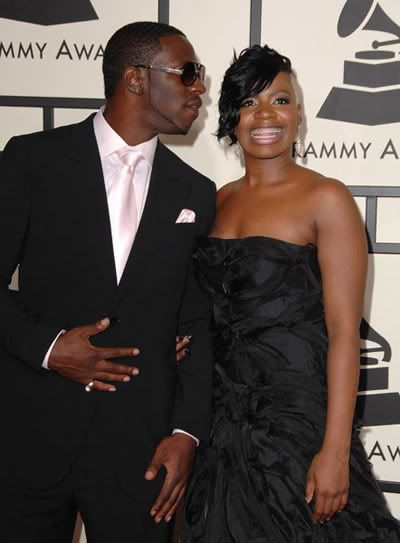 Hmmm....
I actually do like
Fanny's
dress.  But her whole look is just never.....quite....right.
Sean Carter
hit the carpet looking dapper in Tom Ford:
Is he wearing bronzer though?
John Legend
was there with his model girlfriend.
Keyshia Cole
wore Mark Bauer: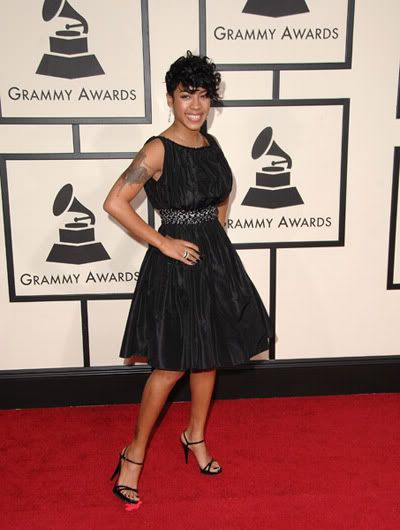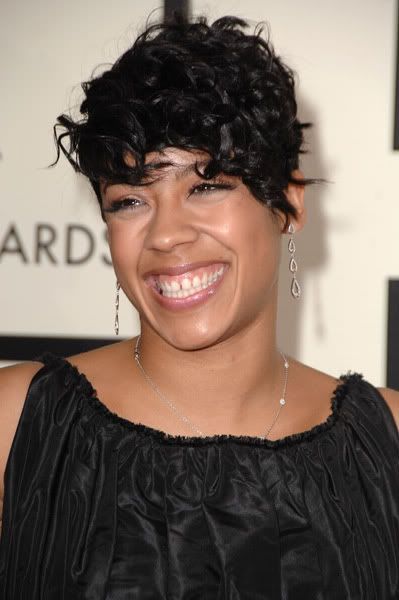 No ma'am
Keyshia Cole
.  This is pretty much my pick for Worst dressed of the night.The curly bangs were bad enough.  Let's not dye them black to make it even more profound.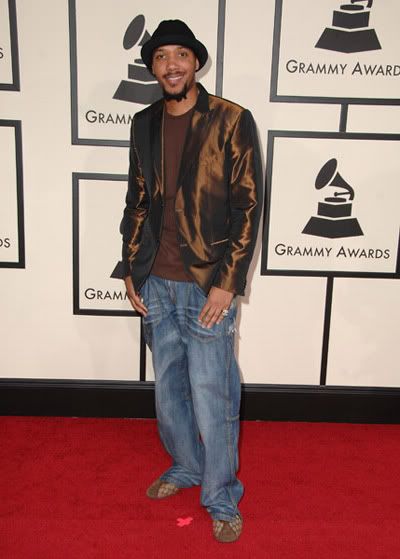 Lyfe
didn't know this was the Grammys?
Musiq Soulchild
made an appearance: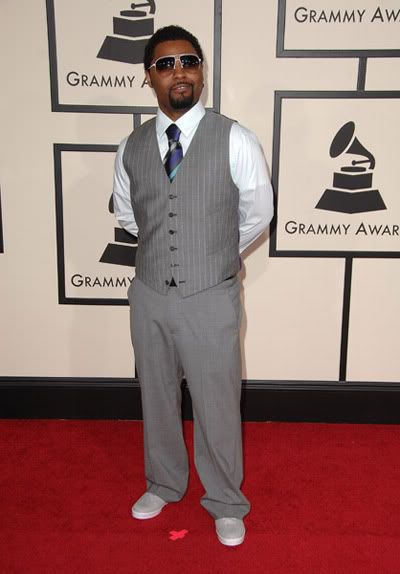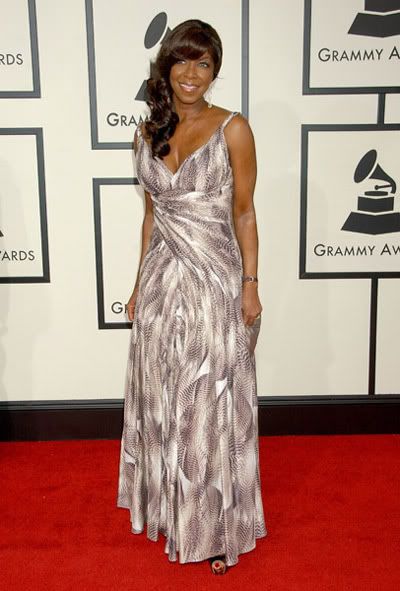 So did
Natalie Cole
...and her wig she clearly just sat on top her head.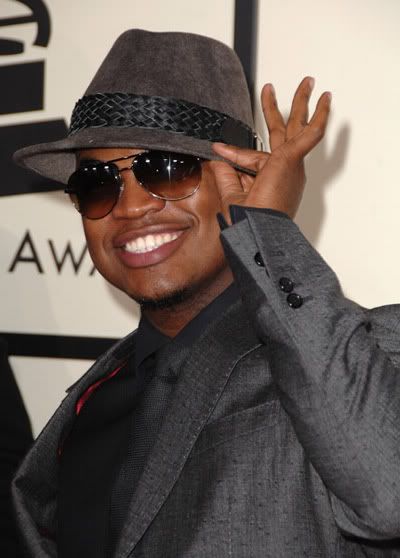 And
Ne-Yo
was there of course.
​ ​
​ ​ ​