Grammy WTF Moments
​
Feb 11 | by Natasha
​ ​ ​ ​
{Thanks to ultimate-rihanna.com for the video}
What's really hood
Solange
?? Solo has proven why her ass needs to be around events like this even when she doesn't have a lick of a cd or single out. Unlike her sister, her "image" is irrelevant. Therefore, she can give a chick that "I will cut-a-b*tch" stare and it will be A-OK AND it will shine some real light on the situation. In case you missed it, folks have been buzzing about Solange's look to Rih Rih when she ran up to hug and grab Jay right before she ran on stage to accept her first ever Grammy for "Best Rap Song Collaboration". Folks say she bogarded the
Jiggaman
at his seat damn near knocking
B
in the face with her fist. And proceeded to yank Jay to the stage with her. The eye cutting no-this-b*tch didn't look on Solange's face was priceless....and let us all know that ish was not just for TV. And now we've got the video, so you be the judge. I
will
say that what folks are buzzing about was much more obvious while watching the actual show last night than in the above clip. Somebody please interview Solo about this situation since we all know she'll slip up and spill the beans. Stat! Before
Papa Knowles
gets his coaching on...
Kanye
had to jump crunk on the CBS folks about starting that wrap up music during his speech. And y'all see they listened. But why is anybody surprised? 'Ye will be 'Ye and dammit....I have no problem with his divatude. He also had one of the hottest performances of the night.
I'm still trying to figure out who allowed
Rihanna
to perform with
Morris Day and The Time
. Did anybody else think
Amy Winehouse
was one second away from whipping out her travel pipe to smoke something in celebration? Chick's speech has clearly been f'd up by "that ish" too. At least she looks like she's trying to turn this mess around. So congrats to Amy for that.
And why is damn near 70 something
Tina Turner
looking better than most 20 year olds? Random Spottings: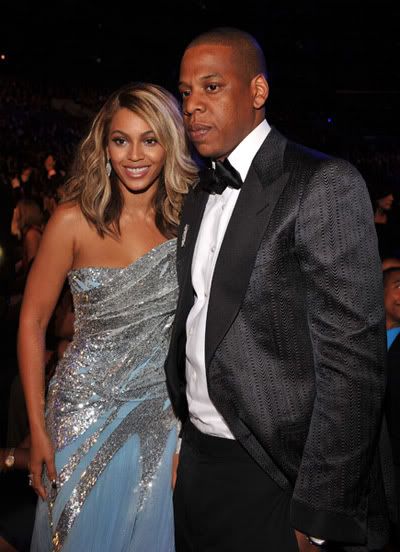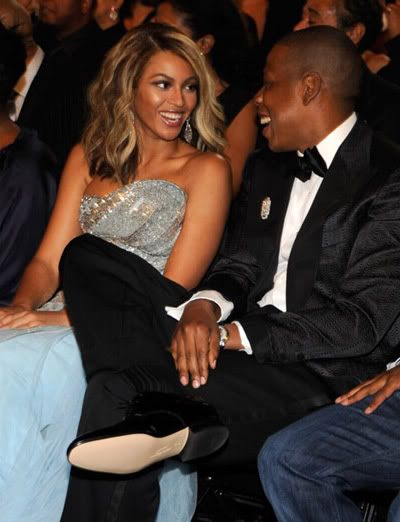 Bigga
getting their cute couple on for the cameras.
Urshmeka
getting theirs on too.
Alicia Keys
looking uncomfortable as all hell. And as for
Little Richard
and
Cher
:
I dare somebody to light a match. Other ish from the show: Alicia had one of my fave performances of the night.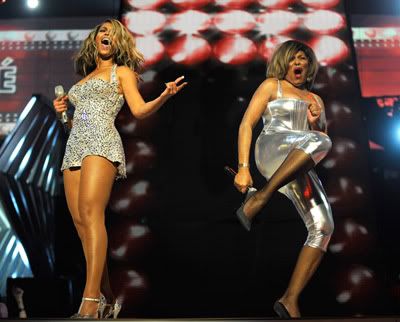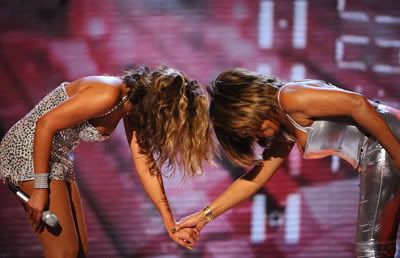 And of course, so did Beyonce and the originial
Mama Tina
. Peep the video of their duet above.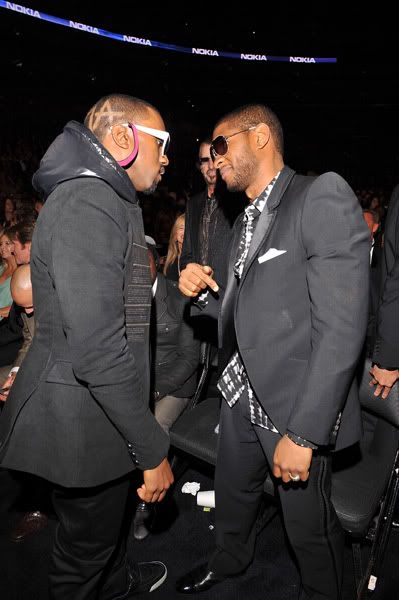 Kanye and Usher chit chatted.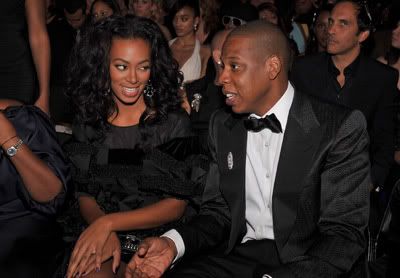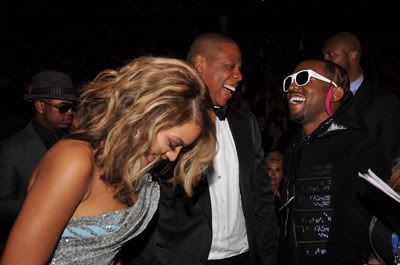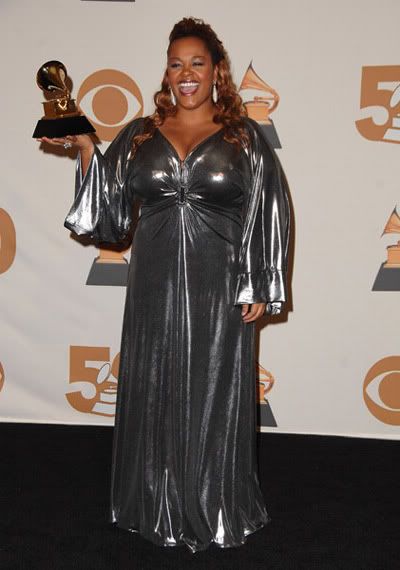 And congrats to
Jilly
for winning another Grammy. Fun times.
​ ​
​ ​ ​