Rihanna Involved In A Post-Grammy Car Crash+Christina Milian Has To Pay Up
​
Feb 11 | by Natasha
​ ​ ​ ​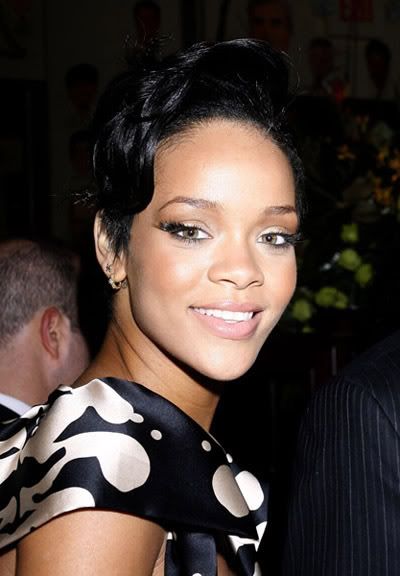 Inside the Universal Music Group afterparty 
Right as
Rihanna
was leaving the Def Jam Grammy Afterparty in her car late last night, another car slammed into hers
causing a frightful car wreck
.  No one was injured but Rihanna's indeed shook up.  There's no word on if she was driving or not.  At least it wasn't a
Lindsay/Paris
event of drinking while coked up and driving. 
@ the Rock and Republic Show last Saturday
Sources tell The YBF that
Christina Millian
owes Rock and Republic jean company some money.  Apparently, Rock and Republic paid for her plane ticket to fly from Miami to NY to sit front row at their Fashion Week show taking place Saturday, February 2nd.  While this is common practice for many designers, companies, and celebs during Fashion Week, Christina must have forgotten that she needs to inform these designers that "Christina Milian" is not her real name when they start buying her documents like plane tickets.  She ended up not being able to check in at Miami International with the ticket that was bought for her since her license still reads her legal name-Christine Flores.  Too bad for her since she had to buy her own ticket just to get to the show on time.  But now the Rock and Republic folks are demanding she pay them back for the unusable plane ticket-and her people are anything but happy.  And sources say it looks like it'll be a fight to get Chris to pay up-even though
she
was at fault.  I just hope this chick doesn't go to court over not paying for a plane ticket.  Are times that rough Ms. Flores?
​ ​
​ ​ ​