Eve Goes To Vegas+Juvenile Goes To Jail+The Pastor Loves Him Some Lynn
​
Feb 14 | by Natasha
​ ​ ​ ​
Eve
was spotted looking pretty fab at the MAGIC show in Vegas yesterday: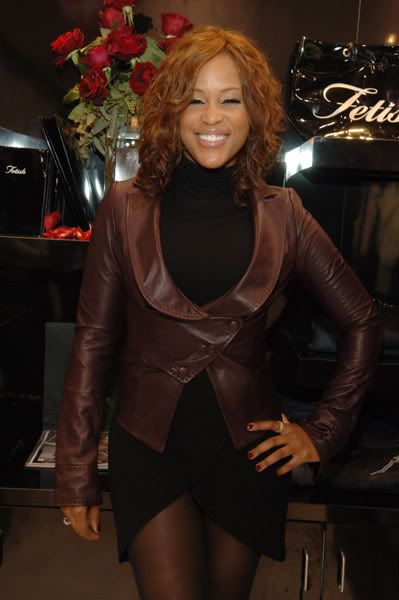 She was hamming it up at her Fetish booth.  I so thought Fetish died.  
So Juvenile went to jail today
after being caught with a weed stash in Mississippi. Oh
Juve
. You're clearly just trying to outshine
Weezy
 at this point.  Especially because no one goes to jail over a weed stash anymore.  Try again.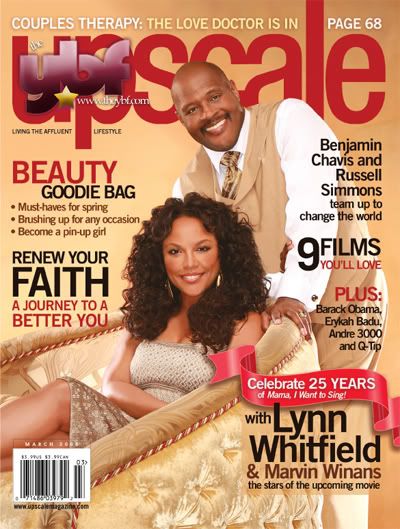 Larger Pic
Lynn Whitfield
and
Pastor Marvin Winans
are covering the March issue of
Upscale
magazine: And apparently the pastor has a little crush on Ms. Whitfield: On relationships:
"The hardest thing about relationships is having someone understand where you're coming from," Whitfield says matter-of-factly. "Being able to be understood, to be considered. A huge part of that understanding, for me, is a place to be safe, a place I can be me.  Winans, who divorced his former wife, gospel singer Vickie Winans over 10 years ago, says he wouldn't wish divorce on anyone. "It forces peoples to choose between family member," he explains. He is filled with traditional values and opines that today's youth are dying without sound parenting and guidance; about the concept that music is raising children instead of moms and dads...
On their chemistry:
When asked about working with Whitfield, Marvin Winans casually glances across the room at her and beneath his almond skin, flushes of pink seem to gleam through. "There is a scene when I fall to the ground and [Lynn] bends over me and kisses me on the mouth," Winans remembers. "I kind of looked around and didn't know what to do—I almost stopped breathing." When further prodding reveals that the bright minister may even have a crush on her, he lowers his glasses and says, "But isn't she crazy?"
On overpowering the helpless pastor:
When the hint is given that her 49-year-old costar may be infatuated with her, Whitfield coyly laughs and throws her hair back, "No way, he's just star struck…and isn't he married?"
​ ​
​ ​ ​