Steve Harvey Stays Lacefront Free+Diddy's Officially Moving To L.A.+Kelly R. & Kelis Releasing New Albums+Other Ish
​
Feb 29 | by Natasha
​ ​ ​ ​
Looks like
Steve Harvey
is loving his new bald look: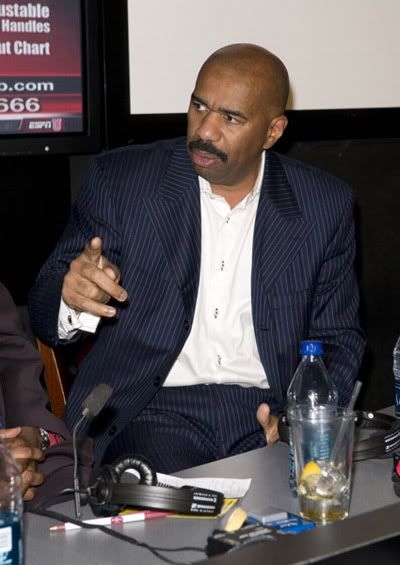 Photog: Gologursky 
He hit up ESPN's Black History Month celebration at NY's ESPN Zone and clearly he's loving the lacefront free-ness.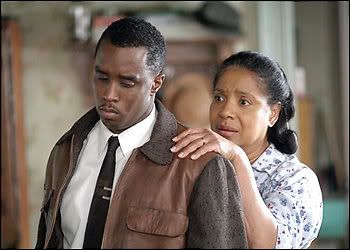 Diddy
is planning to be bi-coastal to focus on his acting career.  So he's picking up and move to Hollywood.  In a statement today, he says:
"This has been a life changing experience for me. I love acting. In order to make movies, I have to be where the movies are being made".
I actually think he did a fabulous job as "Walter" in ABC's
Raisin In the Sun
this week, as well as in
Carlito's Way
and
Monster's Ball
.  So good luck to him on his acting career--even though I'm sure
Kimmy Porter
now living in L.A. had at least something to do with it.  Mmhmm.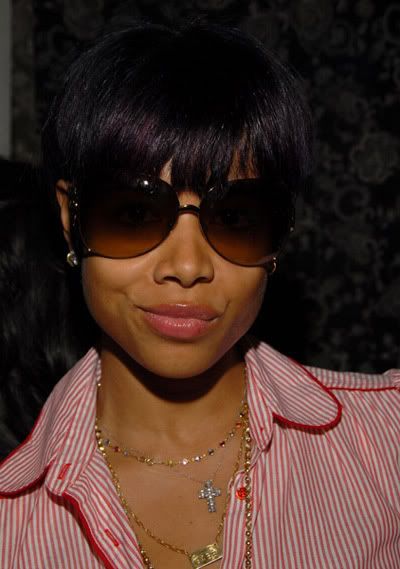 Photog: Sullivan
Kelis
is releasing a greatest hits album called
The Hits
on March 11th.  Apparently it will be a 14 song compilation spanning her career from 1999-2006.  Tracks like "Bossy", "Got Your Money", "Lil Star", and "Milkshake" will be on it.  Interesting.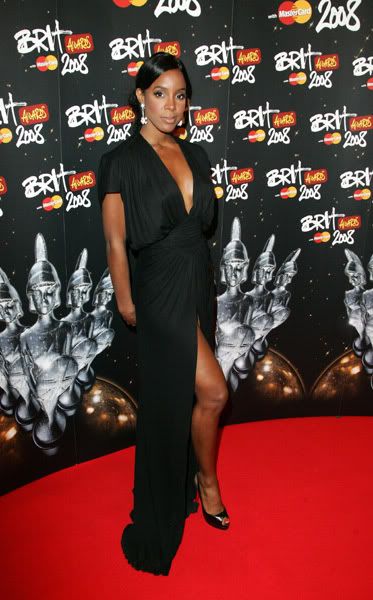 Photog: McCormack
Kelly Rowland
is surprisingly releasing a new album.  It's actually a digital album called
Diva Deluxe
and will be on sale March 25th.  It'll be a mix of old tracks and new ones.  I guess we gotta try everything huh Kells?
Pic source: People.com
Chris Brown
was spotted going into the Beverly Hills Hotel today
while his girlfriend Rihanna is in Dublin
performing on
her usual S&M show
tour.
Halle B.
is developing her own fragrance for the perfume company Coty
.  It's set to launch Spring '09. Singer/rapper
Estelle
and
Teyana Taylor
hit up TRL: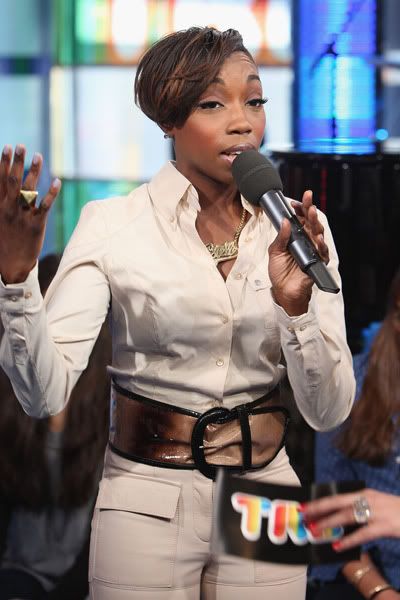 The UK chick is
John Legend's
newest signee.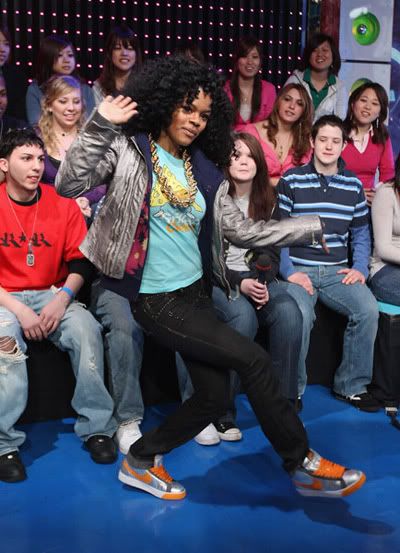 And Teyana was there break-dancing of course.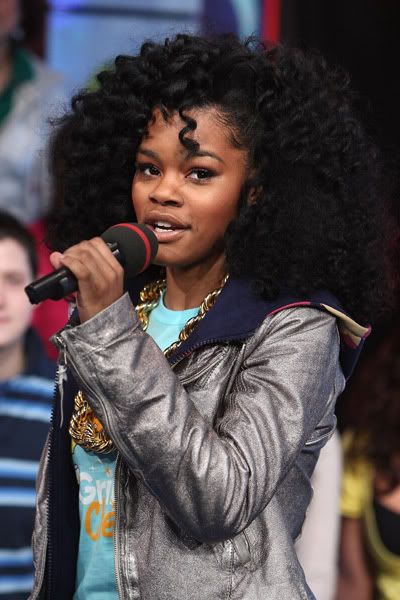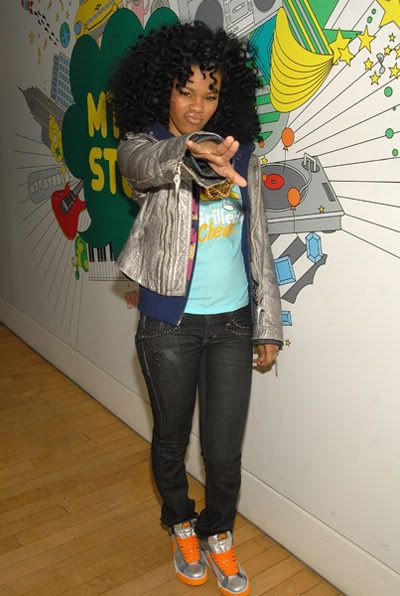 Photog: Wargo
YBF chick indeed.
​ ​
​ ​ ​