KiKi's Kicking Off St. Louis Fashion Week+What's Really Hood Usher & Fanny?
​
Mar 06 | by Natasha
​ ​ ​ ​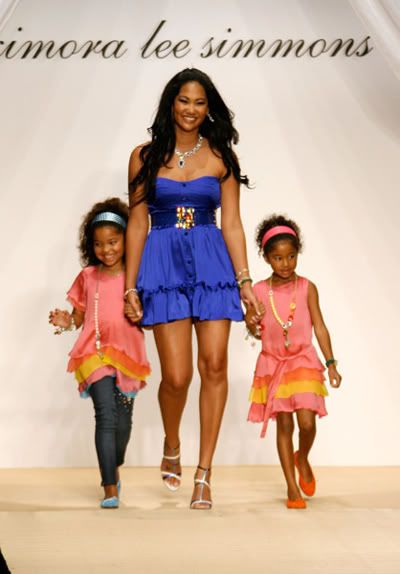 Photog: C. Buscemi
Baby Phat is about to re-infiltrate
Kimora's
hometown of St. Louis.  KiKi and Co. are set to headline the St. Louis Fashion Week festivities.  She'll be doing pre parties and spreading the Baby Phat love.  According to the event coordinators, the possibly soon to be Mrs. Simmons-Hounsou will be hosting the "Fabulosity" Fashion Week launch party (with her
Life In The Fab Lane
camera crew in tow) on March 15th at Lumen.  She'll be in the Lou on the 14th to participate in a series of events honoring her success as Saint Louis' most celebrated fashion star.  She's also receiving the prestigious Susan Sanders Silver Ripper Award for fashion design from The Sam Fox School of Design & Visual Arts.  And of course, KiKi's set to do all kinds of events throughout the week.
Photog: Aussenard
Ursh's
rep sent over a press release gushing about his #1 status of "Love In This Club".  Here's a snippet:
"Love In This Club" is the first single from his eagerly-awaited fifth studio album titled Here I Stand, slated for worldwide release this June. Here I Stand is Usher's follow-up to his history-making, 9x platinum-selling Confessions. Within the first week of the release of Confessions, Usher sold more than any other R&B artist in the history of Soundscan.  The album spawned four #1 hit singles and Usher spent 40 weeks in the No. 1 position on The Billboard Hot 100– which is more than any other male artist in the nearly 50 year history of the chart.  The multi-talented, five-time Grammy-winner, musician and actor has sold nearly 14 million copies of Confessions worldwide and it earned a multitude of honors including MTV, BET, and People's Choice awards.
Here's a supposed newer version
of the track for you to check.  Congrats to him.  This album drop ought to be interesting...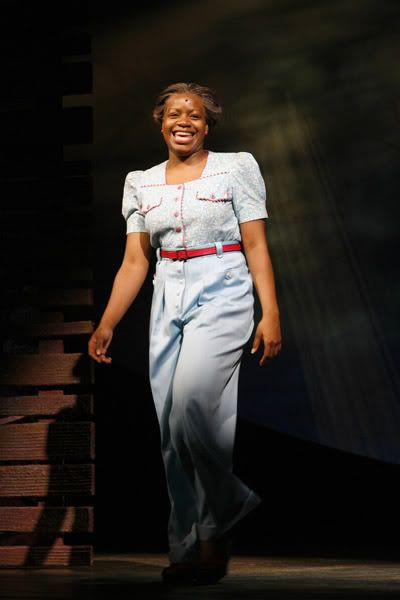 Photog: Von Holden
And clearly somebody missed Fanny's acting job in her own Lifetime movie about herself. 
She's been tapped to reprise her "Celie" role
in the Color Purple movie musical.  I did hear she did a pretty fab job on Broadway and this is a musical, so maybe it'll be far beyond that foolishness she called her Lifetime movie.  Production starts next year after her new album is complete.   This ought to be interesting too...
​ ​
​ ​ ​