No Panties Coming Off
​
Mar 12 | by Natasha
​ ​ ​ ​
Guess who's performing semi assed out, but at least still wearing pantyhose and panties...
Ya girl Trina.  She performed at The Ford Amp. in Tampa recently alongside Wyclef, Flo Rida, and the typical Miami bunch: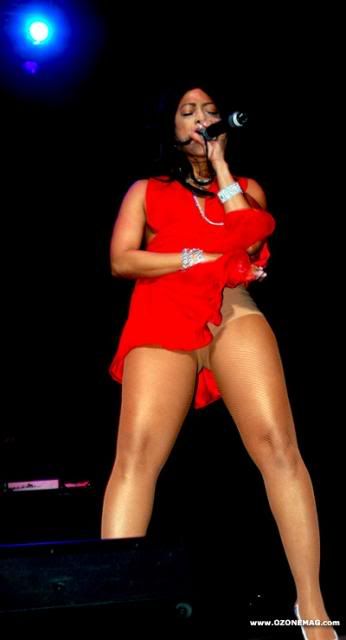 Probably not the best choice of pantyhose/panties to rock with that dress.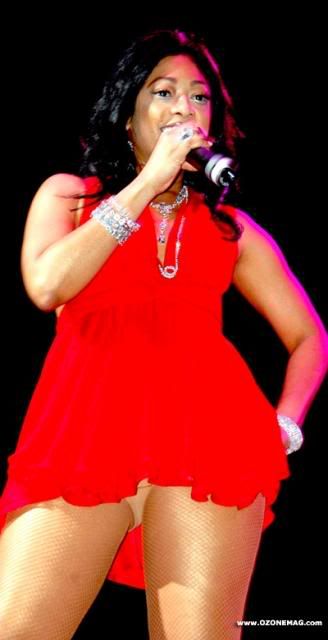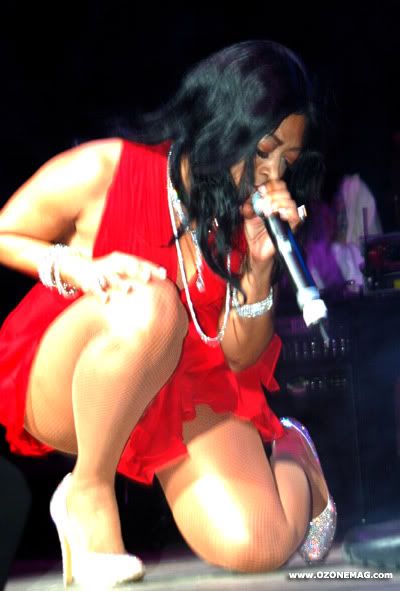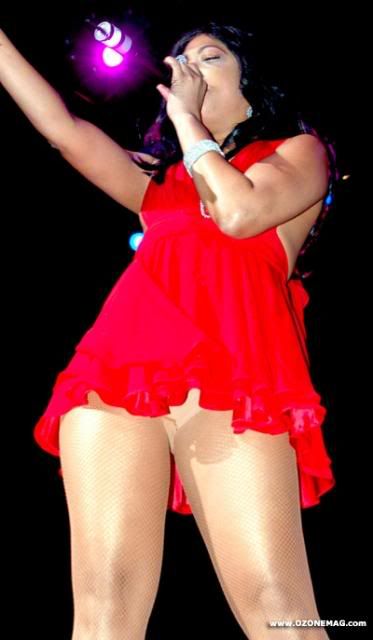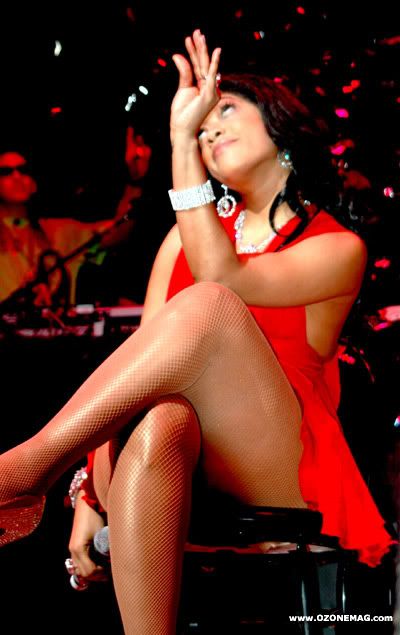 Photog: Abdul/Ozone Mag
I still gots love for Trina.  But honestly, thanks to those last two pics, I'm starting to think this chick is on something.  She has been on some suspect behavior lately.  Breakups are hard but not this damn hard.  I'm just sayin'....
The Randomness:
Juelz Santana is headed to court today over a weed stash he got caught with.  This ish really must stop in the '08.  Hiding bullets in a Jolly Ranchers bag though Juelz?  Stop it.
​ ​
​ ​ ​