Mel B. Preserving Her Poolside Sexy?+Snoop & Chris Rock Said What?+Other Fabness
​
Mar 14 | by Natasha
​ ​ ​ ​
Mel B.
hit up South Beach for a little vacay with her hubby
Stephen
: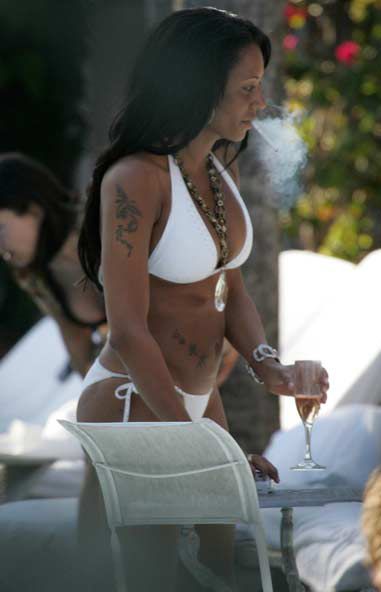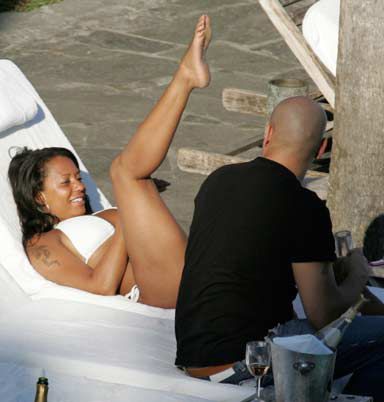 Pics: Pagesix.com/INFDaily
Even cancer sticks and weird creases on her ass can't kill her fabulousness. Well, can't kill
all
of it.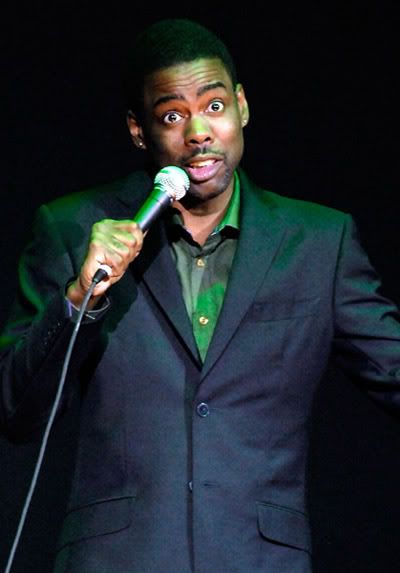 Photog: Gordon/Wireimage
Oh really
Chris Rock
? Check what the Huffington Post is reporting:
CHRIS Rock — one of the funniest men alive — isn't funny at all on a 31-minute tape of a phone call he had in August 2001 with disgraced private eye Anthony Pellicano, who was helping the comic fight a bogus rape charge. "Once you're accused of rape, you're just [bleep]ed, you know?" a stressed-out Rock tells the detective. An angry Pellicano replies: "That's why I want to blacken this girl up, totally. I want to make her out to be a lying, scumbag, manipulative [bleep]sucker . . . stupid [bleep]." Rock agrees, telling Pellicano, "I'm [bleep]ed. I'm better getting caught with needles in my arm. Way better. Needles, with pictures. There's Chris Rock shooting heroin. Much better blow to the career."
Source: Huffington Post
I'm sure
Malaak
is somewhere just kiki'ing it up. Mmhmm. In case you missed it:
Jennifer Hudson
(well, her long time boyfriend
James
) is campaigning to get this track on J-Hud's upcoming album. Chick busted out singing her "Stand Up" single in her bathroom while putting on makeup first thing in the morning. And sounded better than 90% of the chicks in the game right now post-studio "editing". Damn.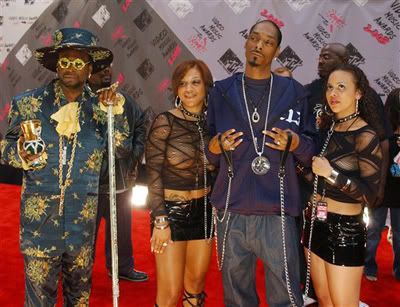 I was going to paraphrase what this dude
Snoop
said recently, but it just wouldn't do it justice:
I seen that sh*t! Bullsh*t! The woman is perceived the way…she is perceived. It is what it is, man. You gotta look at what hip-hop is. Hip-hop is not the stories. It's not a soap opera. Hip-hop is not 'The View.' It's not…'The Oprah Winfrey Show.' Hip-hop is what it is. We have our certain views on women the way we do. It's like Playboy. Do anybody got something to say about the way Playboy view women? They take their shirt off and show their t**ties. That's the first way to get into Playboy. You gotta show Hugh Heffner your t**ties if you wanna get in Playboy. There's nothing degrading about that, but at the same time, when we show women in videos, they have their clothes on. We don't play videos on BET with women naked; we can't get away with that. But it's degrading what we're doing, when in actuality, we're giving these women a chance to shine. Now, if these women would become directors and depict women in a different light, then that would give them a different light as far as the way people view them. A male director is gonna direct it the way he feels. He's gonna make it the way a woman looks sexy. Look at this for example. How many ugly women selling records? None! Only the pretty ones sell records. Beyonce, Mary J, Keyshia Cole, the ugly ones don't sell. I ain't gon say no names, but they don't sell records. They just be singing their little hearts out, but they don't get no sales, cause they ugly. Now, that's my fault? I can see this on TV now: 'Snoop Dogg called me, ugly.' You beautiful on the inside, baby. What I wanna say to go on top of that, to the chocolate women, the dark-skinned women, I love ya'll. I got a chocolate daughter at home. I always tell her chocolate is the best thing in the world. Don't think that light skin is in, chocolate ain't never went nowhere. Black is beautiful. I love dark-skinned women. That's why my videos be having dark women in them. I always used to have light-skinned women. Look at it. Show them one of my videos.
*Side eye* Interesting. Y'all already know who I blame.
And another Hollywood couple is preggers.
Rodney "Darkchild" Jerkins
and his wife
Joy Enriquez
are expecting their first child
this summer. Congrats to them.
​ ​
​ ​ ​