Tameka's Laying The Smack Down On Ursh Again+Celebs Party It Up With Heatherette+Tyra's Leaving ANTM?+Other Fabness
Mar 26 | by Natasha
Here we go again: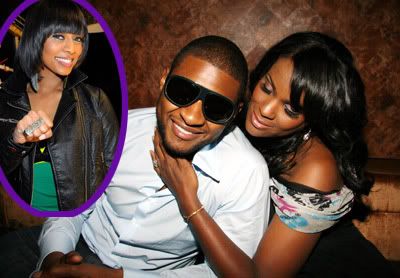 Photog: Nunez/Gallay/Wireimage
Tameka Raymond
has been known to lay into her husband
Usher
about who he can and can't have in his life--esp. where women are concerned. And it looks like the pot is stirring again. Usher tapped
Keri Hilson
to be his leading lay for his "Love In This Club" video, but apparently Tameka wasn't feeling it while she watched them shoot it this weekend. Chick got salty and let everybody know:
"It was supposed to be a sexy video shoot," our spy said. "And Tameka was there the entire time guarding like a watchdog. It was ridiculous - she knows Keri and knows she's no video ho or Karrine Steffans." Steffans, nicknamed "Superhead," wrote the book, "Video Vixen," about her alleged flings with Usher and several other artists.
"Tameka is very insecure," our source said. "Even in rehearsals she was weird and clearly not happy that Keri is so gorgeous. Tameka threw a lot of attitude. The day of the shoot, Tameka dressed Keri very badly - she looked like an extra. Tameka wouldn't let Keri have her hairdresser there - she had to use the hairdresser who was doing the extras."
Sources also say Tameka banned Ursh's longtime choreographer
Jamaica
from the set. But Usher's manager
Benny Medina
says Keri was happy about Tameka's styling choices (so Ursh gave her a job?) for the vid and Jamaica arrived a day late.
*side eye*
Speaking of Usher, he was spotted out walking his dog yesterday: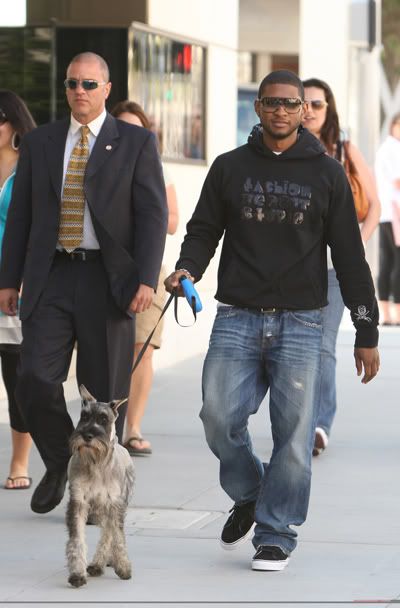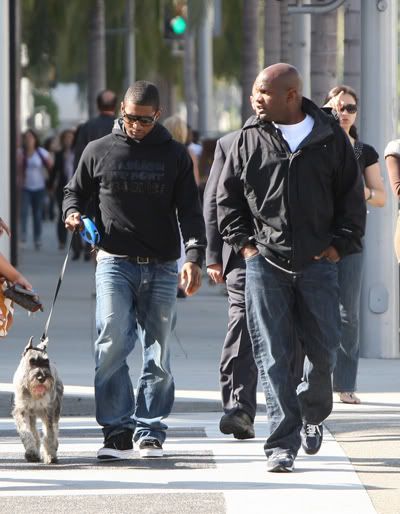 Looking real laid back.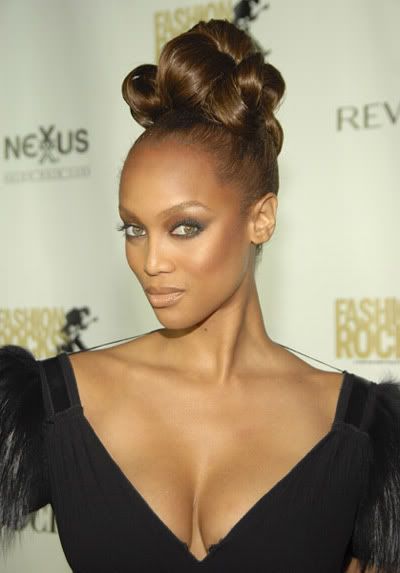 Photog: Mazur/Wireimage
Somebody may need a break from the lacefront glue.
Word has it
Tyra
may be passng off the HBIC position on ANTM to another supermodel. Reportedly her and
Jay Manuel
--"fashion photographer/ makeup artist to the stars"--are having catfights galore and aren't even on speaking terms. Sources say Tyra barely even interacts with the contestants as she wants to focus almost all of her energy on her talk show. Lord help us all.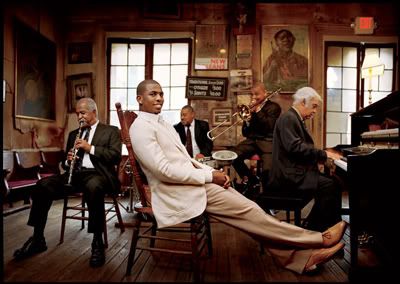 Pic source: MensVogue.com
The cuteness that is New Orleans Hornet
Chris Paul
is being featured over at
MensVogue.com
. There's only a few men a chick would go out of her way to make babies with, and this here Chris Paul, well....
Teyana Taylor
performed at the Heatherette MAC Collection Event last night in NY:
Telling folks to Google her I'm sure.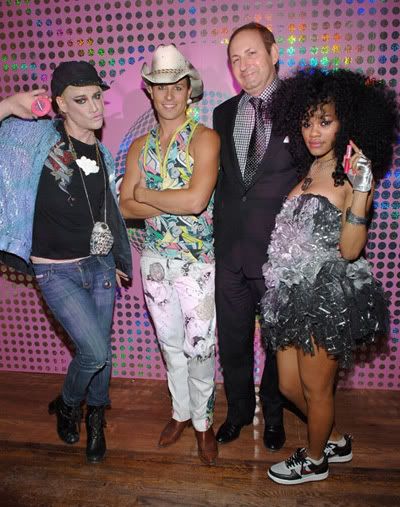 And of course she kicked it with
Richie Rich
and
Travor Rains
of Heatherette.
Julissa
and
Nina Sky
were there too.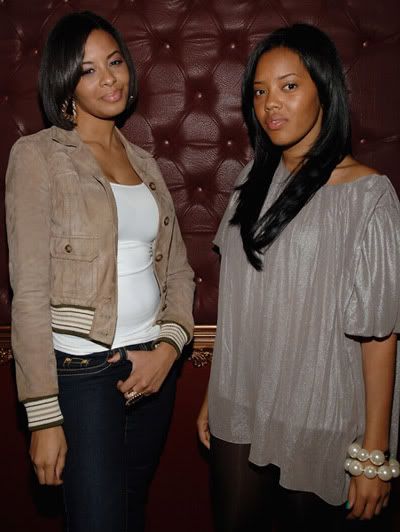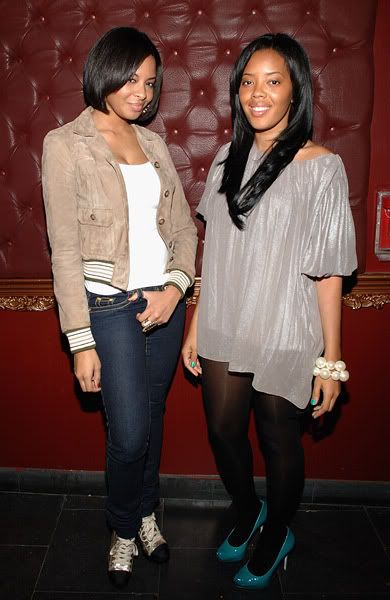 Photog: McCarthy/Wireimage
And so were the
Simmons
girls. I'm loving the all around bold looks on everybody...for the most part.
And
Ne-Yo
was spotted performing at the McDonald's All American High School Basketball Games festivities in Milwaukee on Monday. The Randomness:
India.Arie has launched her own SoulBird label with Universal Records.
Kanye West is getting sued for possibly jacking the "Good Life" track from a man in Maryland.