Jim Jones' Mom Has A B-Day Party+Angela Simmons' New Boo+A "4 Minute" Preview
​
Apr 03 | by Natasha
​ ​ ​ ​
Rapper
Jim Jones'
mom
Nancy Jones
, who runs Nostic clothing line alongside her son, had a birthday party at NY's Spot Light club last night: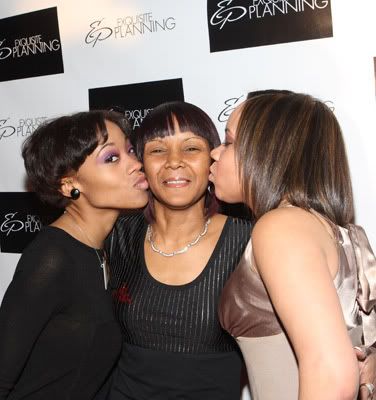 Her daughters/Jim Jones' sisters
Keisha
and
Precious
were there.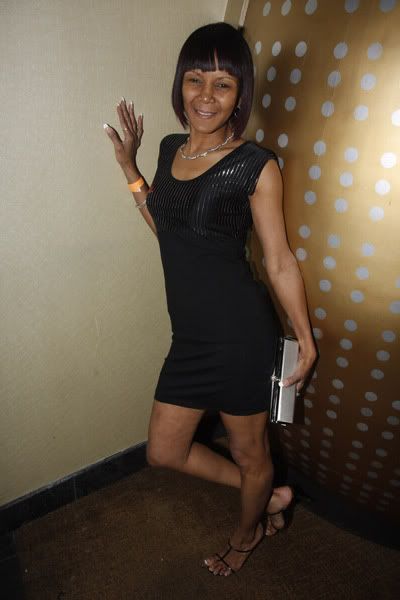 And I can't even hate on this woman. She's looking like a dime piece considering her son looks like a chicken grease ball of foolishness.
I see
Mama Combs
passed her the floor length fur but
Mama Jones
ran it better.
Her father/Jim Jones' grandfather was there.
Photog: Nunez/Raglin/Wireimage
Fun times.
Angela Simmons
posted new pics of her and her boyfriend
Terry Kennedy
, b.k.a. "Compton Ass Terry" and "TK":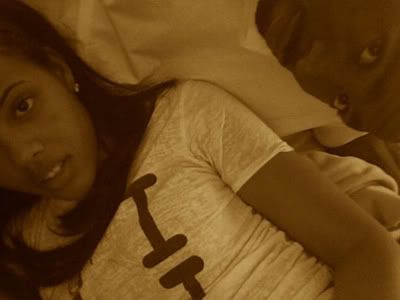 Myspace.com
Aww he's a lil cutie. Don't know who he is? He's on MTV's
Viva La Bam
and is a pro skateboarder and a rapper. Check out these clips (I really hope he acts this foolish only for the MTV kids)
here
and
here
. Still don't know? Me neither. Here's the preview of
Madonna, Justin Timberlake
, and
Timbaland
's new vid for "4 Minutes": Looks hot.
By the way,
Mama Whit
has released a statement in response to
Bobby
's
new quoteworthy tales in his autobiography
:
Miss Houston is sad that Bobby feels he need to say such things but she choses to take the high road and will not speak badly about the father of her child even if it's to set the record straight.
The Randomness:
1. Is there a reason no one has come to scoop up Sean Levert's body from the morgue?
​ ​
​ ​ ​