Concert Fab: Kanye, John Legend, Lupe & Janelle Monae+The Street Kings Premiere
Apr 04 | by Natasha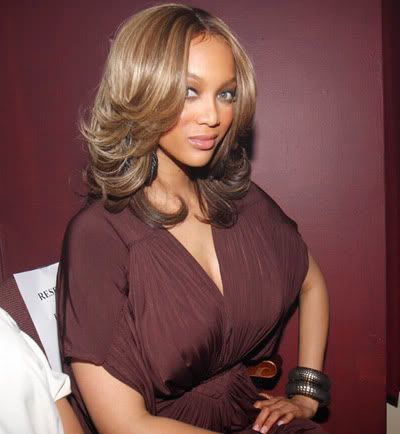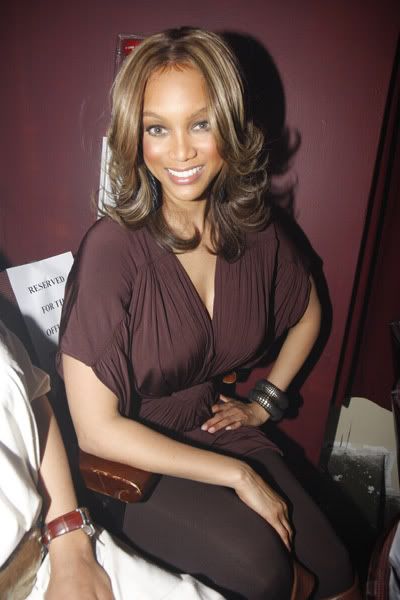 Tyra Banks and other YBF folks hit up Janelle Monae's first performance as an official Bad Boy artist last night at Blender Theater in NY. Looked like fun times for everybody...
Diddy and his new artist were spotted backstage getting ready: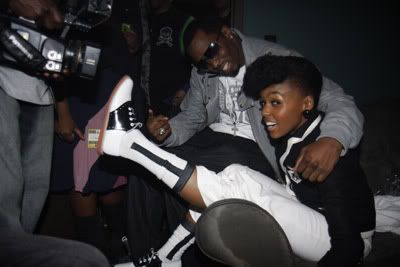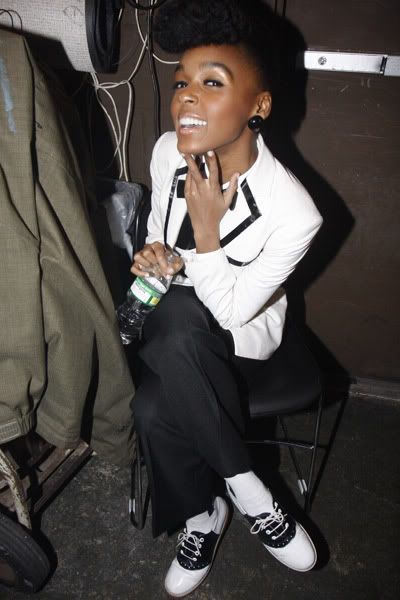 Very fab chick.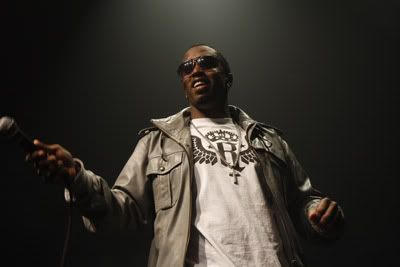 I really hope Diddy doesn't do his usual and work his way onto a remix of hers.
Anthony Anderson and Terrance J were spotted in the crowd.
So was Andre Harrell.
And Sway.
Amanda Diva and Q-Tip were there.
And Diddy kicked it with the Retro Kids. Kanye performed at the Murakami Exhibition Opening at The Brooklyn Museum last night:
He was spotted kickin' it with Kristin Davis.
And Murakami himself.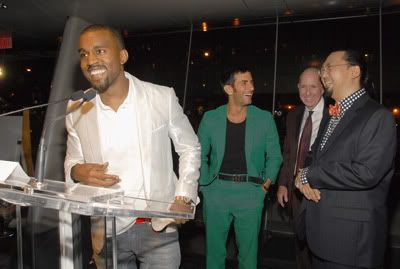 Selita Ebanks was there too in a refreshingly springish look: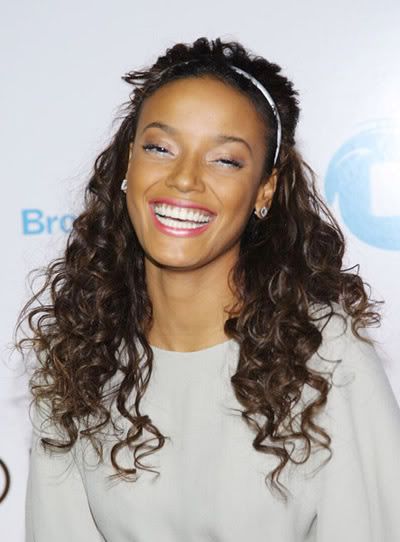 Photog: Wargo/Wireimage
Hot. I'm torn on the white undereye liner but I'm leaning toward a yes. Can somebody please tell me when John Legend started performing shirtless?: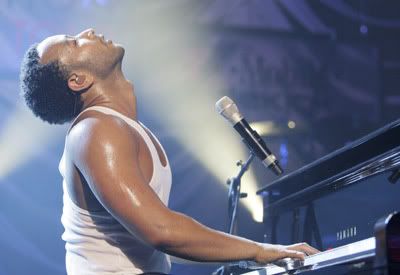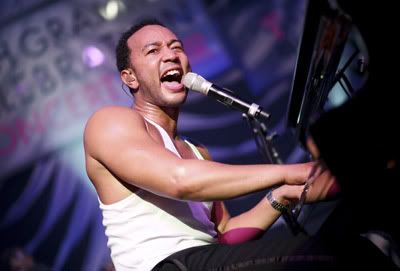 Photog: Polk/Wireimage
Really Johnny? He performed at the 50th Grammy Celebration Concert Tour in Chicago last night. Estelle and Lupe Fiasco both performed at a BBC2 Music Show in London yesterday: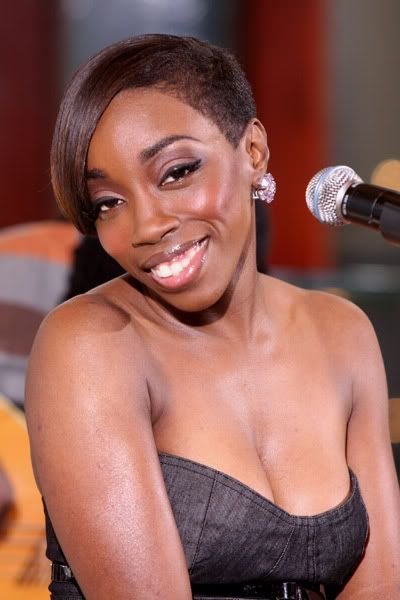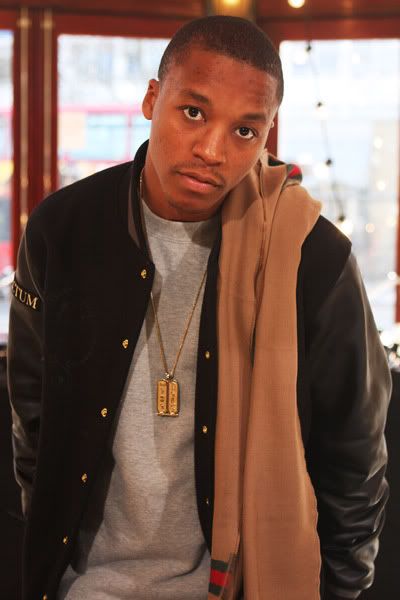 Photog: Allan/Wireimage
There's something so cute about that dude. Over in Hollywood, the Whitakers hit the red carpet for the Street Kings movie premiere: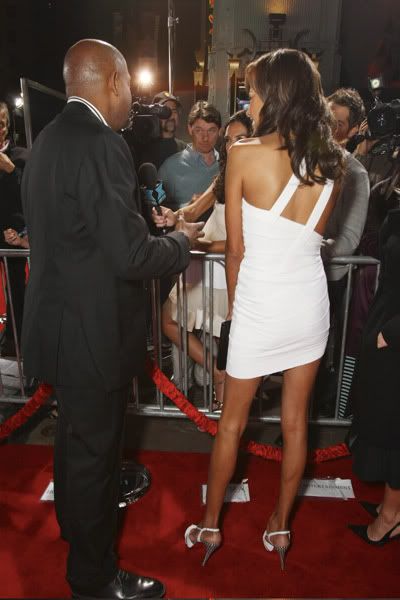 Umm...
No worries peoples. I Fed-Ex'd some greens and cornbread yesterday.
I still liked her outfit though.
YBF chick Naomie Harris (the other uncrazy fab Brit of the same name) was there with her man actor Chris Evans.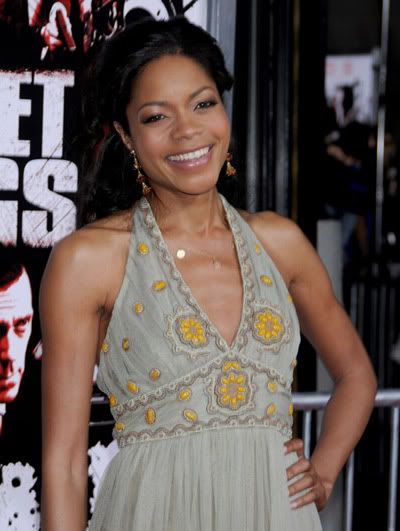 Loves this chick.
And Lisa Raye hit the carpet too:
Classy chic.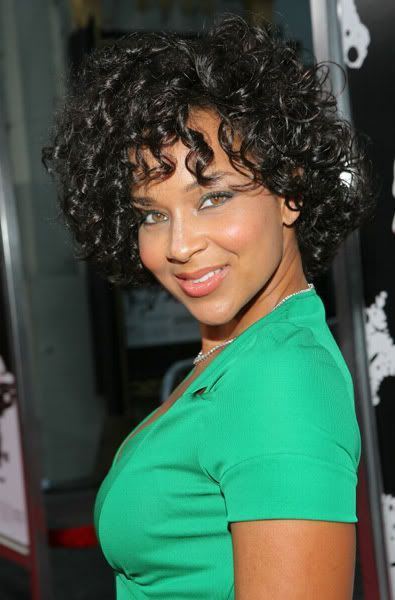 Photog:
Charbonneau/Parry/DeGuire/Wireimage
And Terry Crews brought the fam (including his wife of 17 years Rebecca).