Guess Who Just Proposed...
​
Apr 14 | by Natasha
​ ​ ​ ​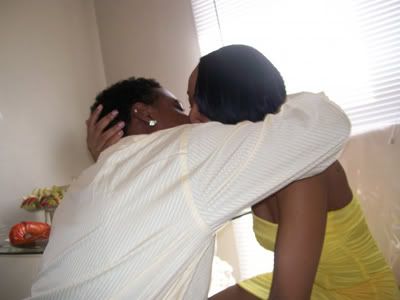 Plenty of WTF material when you read the rest...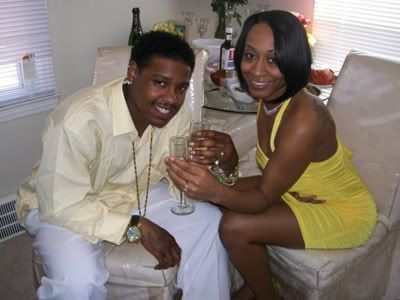 It's ya boy
Robert
of Day 26. And he proposed to none other than June "I don't even really know that chick" Bug. Apparently Robert has proposed to
June Pettiford
(who lives in Detroit), b.k.a. Junebug as of very recently and homegirl did what she does best and posted the pictures from the "proposal" online for us all to see. She posted them to her Facebook account this time around, no more Myspace.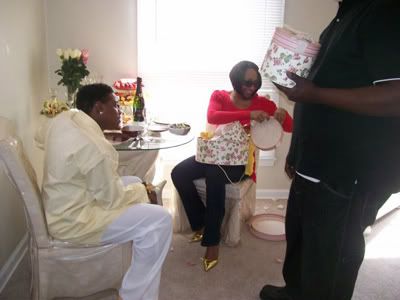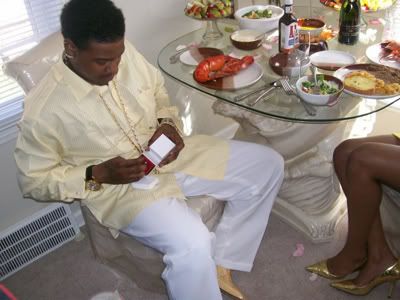 So
D. Woods
pretty much caught you in that lie way back on episode 1 Robert. Because I'll be damned if you propse to a chick you say is just a hardcore fan you don't even really know. And both of y'all went on the MTB 4 finale a few weeks ago saying a relationship was non existent. I see Robert's taking lessons from his bandmate
Will
who still beats around the bush--depending on the day--about whether he's married or not when asked about it point blank. Either way...the fakeness of it all makes me itch. At least
try
not to get caught in your bold face lies to your fans. Y'all know the middle school and teenaged girls can't handle it. And please let me stop before I start talking about that ring. I know Diddy didn't break y'all off monetarily yet. We all know how Bad Boy gets down... Did Robert pick out her dress and the pumps...to match
his
outfit? How many men actually get engagement rings? Is this someone's apt.? Whose mama's house is this with the plastic 1980's chair slipcovers??? Did he wrap her present (the bright ass yellow dress) in a hat box? There are literally SO many more questions but I can't...I just can't.
UPDATE
: Aww hell there's more:
Facebook.com
No words.
UPDATE
2: Y'alls comments about this foolishness right here are KILLING me today. Pure hilarity.
​ ​
​ ​ ​