Music Fab: Updates On Ciara, Solange, Lupe, Jay-Z, MJB, & Alicia Keys
​
Apr 14 | by Natasha
​ ​ ​ ​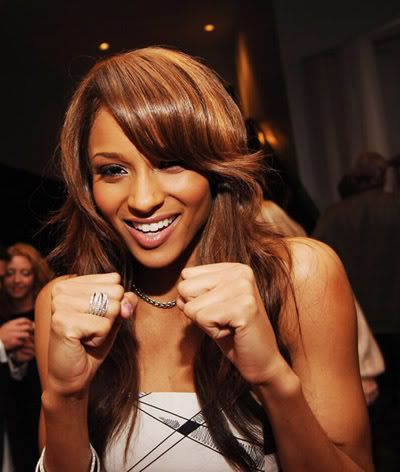 RDiamond/Wireimage
Ciara
's upcoming album, scheduled to drop this September, is currently entitled Fantasy Ride Reportedly her first single is a joint with
Ludacris
called "Fantasy Ride" (produced by
Polow Da Don
) and should drop this summer in July. I hear the album will be her usual Crunk N' B/Dance/R&B style. And it's being produced by producer-o-the moment
Tricky Stewart
.
Ne-Yo, The Dream, Lil Jon
, and
T-Pain
are just some of the folks she's working with on the album. Good ish. Hopefully. More music news when you read the rest...
Solo's new promo shot
Solange
is giving everybody insight into her new album
Sol-AngeL & The Hadley Street Dreams
scheduled to drop July 26th. She talked about how her sound differs from her sister's:
"Our music is completely different. I think I would describe it as 60s and 70s soul music, so it is definitely not something that you really hear. I don't try to focus so much on defining how I am different (from Beyoncé), I just focus on myself as an artist and the message that I have with my music is the story that I can only tell. That's definitely mine and mine alone."
The album's title refers to Hadley Street, where her father,
Mathew Knowles
, set up his Music World headquarters on a piece of land he purchased in one of the worst parts of Houston. Solange is scheduled to shoot the video for her first single "I Decided" this week.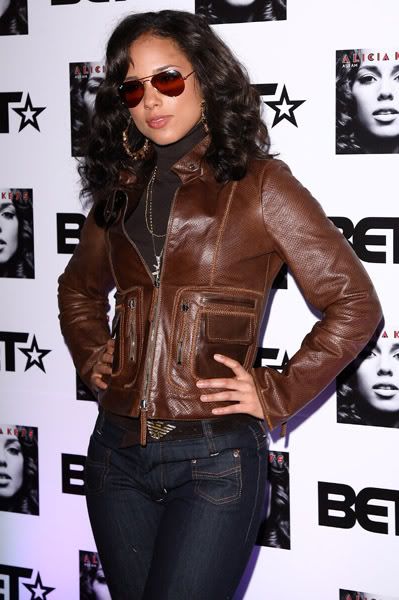 Cattermole/Wireimage
Alicia Keys
has some sexy thoughts racing through her mind these days. Apparently
she just hit the studio very recently
to record "her most sexual song yet". Her manager even told her "we don't record songs like this". But I have a feeling that piece is about to make it on an upcoming album in some way shape or form. Ms. Keys is also speaking up about the conspiracy of "Gangsta Rap" saying there's no such thing and it was just a made up term to divide, conquer, and hurt the black community. In her
Blender
interview, she says:
"'Gangsta rap' was a ploy to convince black people to kill each other. 'Gangsta rap' didn't exist."
And she goes on about the "feud" between
Biggie
and
Pac
. She says that the bicoastal feud between the two slain rappers was fueled "by the government and the media, to stop another great black leader from existing."  Speak on it then Alicia. Here's
Jay-Z
and
Mary J. Blige
's new video for "You're All Welcome": Apparently taking clips and backstage footage from your concert constitutes a video. And check out
Lupe Fiaco
's new vid for "Paris, Tokyo": Gotta love this dude.
​ ​
​ ​ ​