The Us Weekly Hot Hollywood Party+BET Upfronts+Star Has A New Job?
​
Apr 18 | by Natasha
​ ​ ​ ​
Sanaa Lathan, Eve, and Christina Milian all turned out for the Us Weekly Hot Hollywood party last night at Beso Restaurant: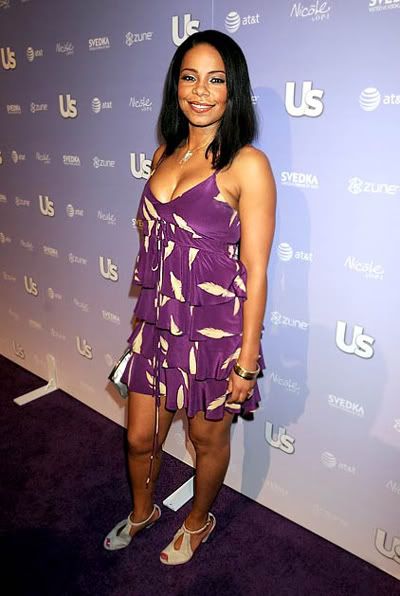 Not loving this look Sanaa but we still love you.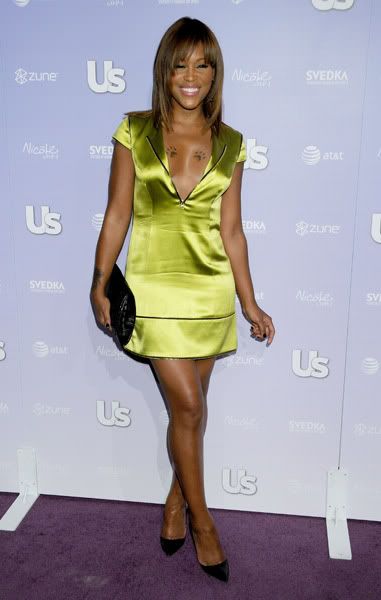 More fabulousness when you read the rest...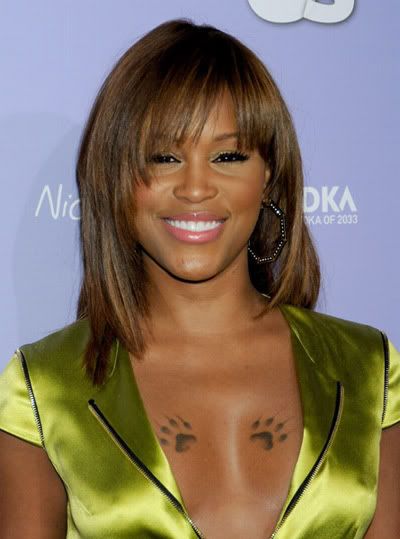 Eve looked fresh faced and fab int his Jay Godfrey dress...even with the tatts.
And Christina looked her usual cute self in a Louis Vuitton cocktail dress. Celebs hit up the BET Upfronts yesterday: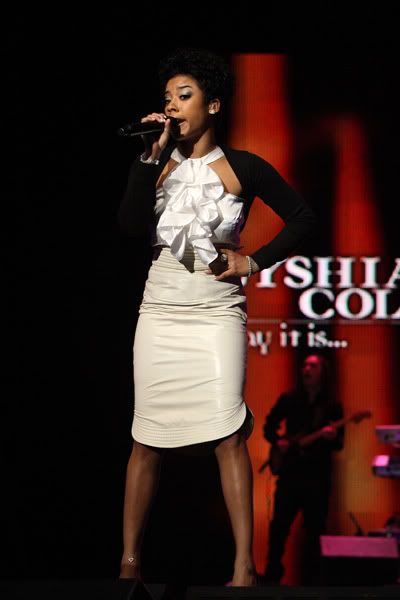 Keyshia Cole performed in a leather camel Fendi skirt.
Brian McKnight made a random appearance. Tocarra brought the fabulousness as usual: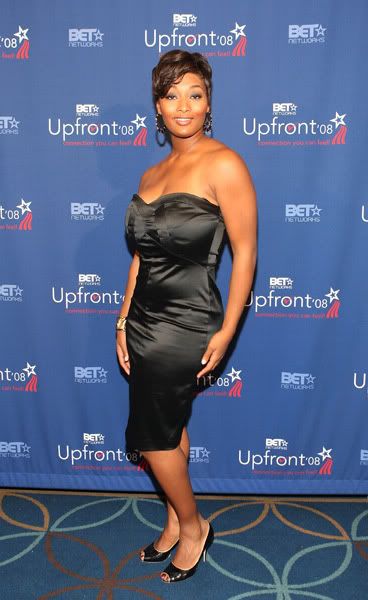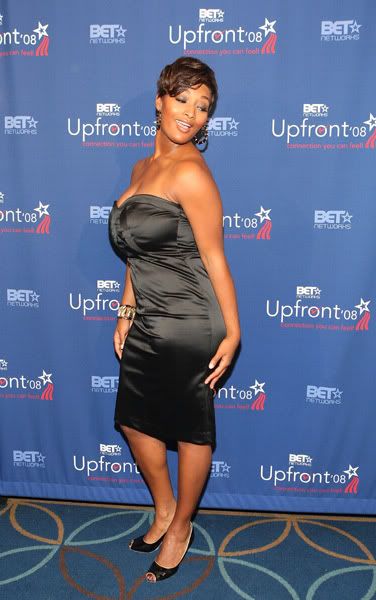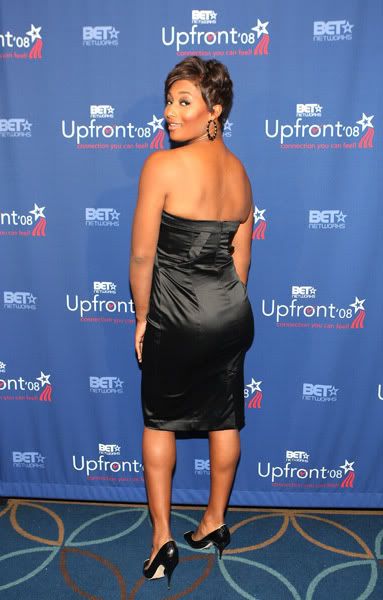 Loves her. Rocsi was there of course.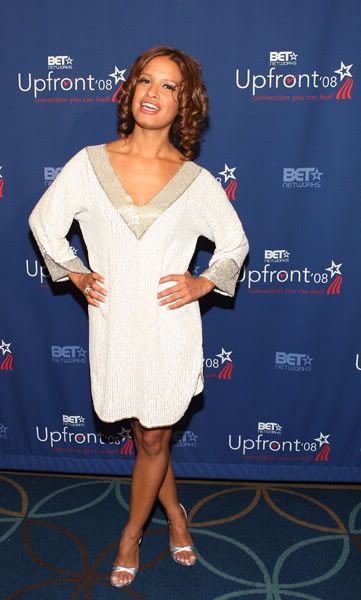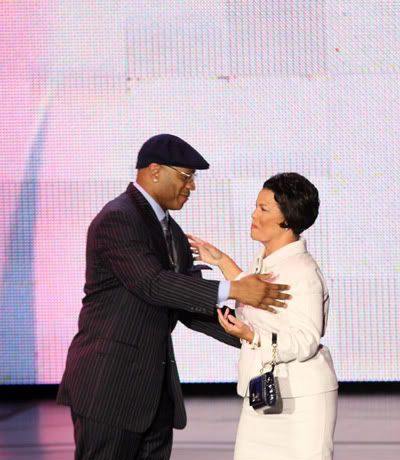 LL was there to intro Debra Lee.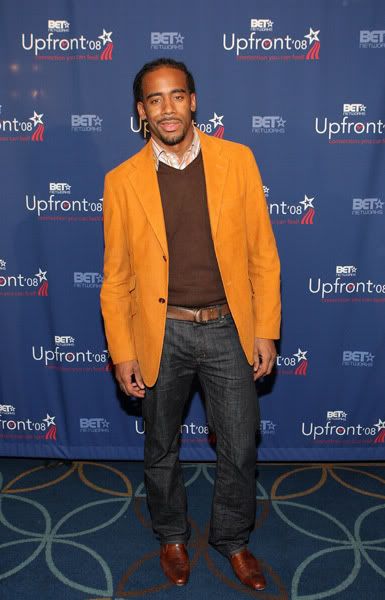 Cousin Jeff hit the carpet.
So did Danella and Toure.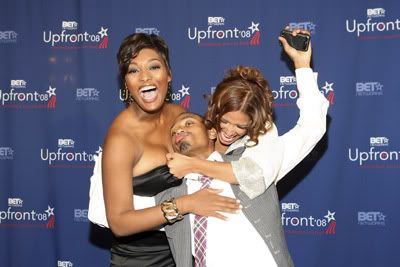 Terrance J. got handled up by the ladies.
Alesha Renee looked spring pretty.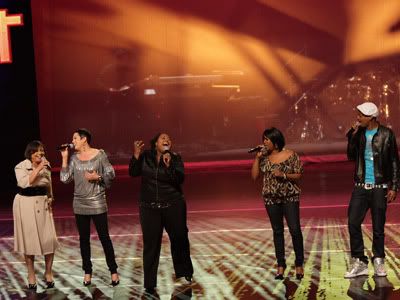 The finalists from "Sunday Best" performed.
Raglin/Wireimage
Fun times. Oh Tatyana: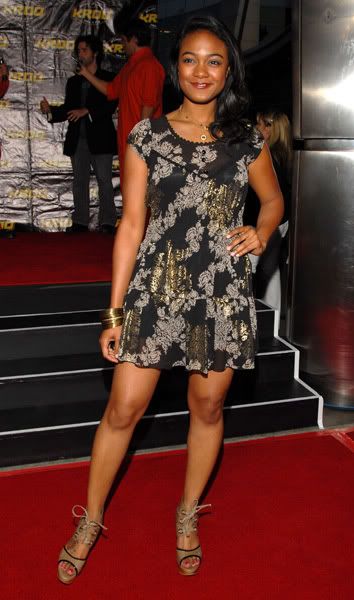 She was spotted at the Harold and Kumar premiere last night:
Sullivan/Wireimage
This chick always manages to downplay her fabulousness and I don't even know how. Like she hasn't shopped since 1998 or something and every picture she takes is the first time she's ever seen a camera. I don't know but dammit Tatyana, you're too fab for this. Shar Jackson hit up the LRG event last night: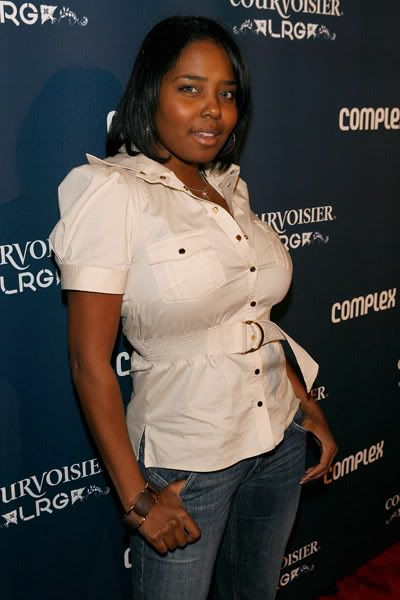 She kills me with that "sexy look" she stays trying to give the camera. Chick needs to stop it. And look who else was there looking less H.A.M.tastic than usual: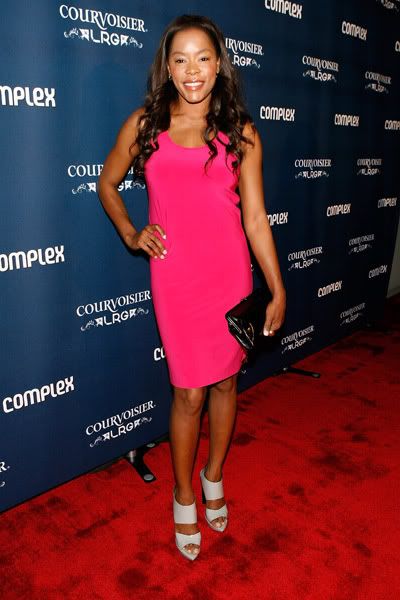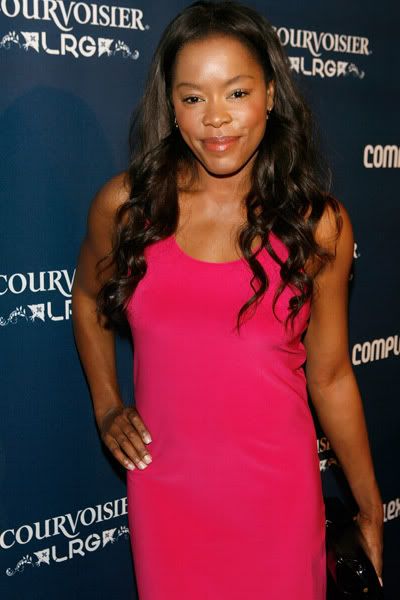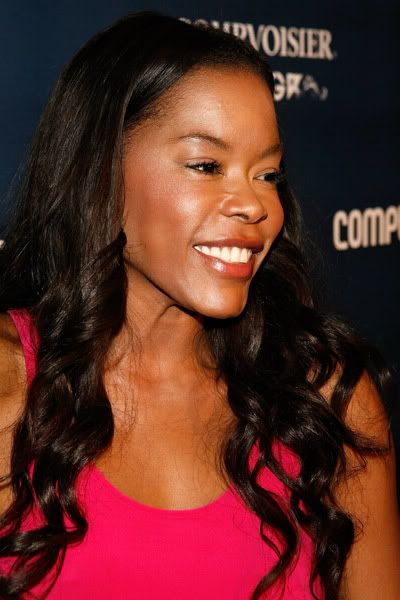 Bezjian/Wireimage
Well if it isn't Ms. Golden Brooks. Long time no see...and I see the time away has done some good. And has Star Jones found a new job?: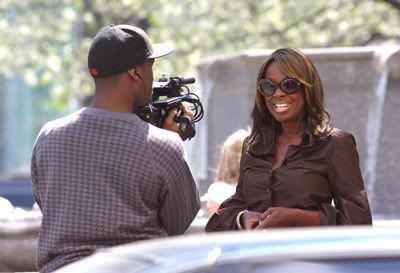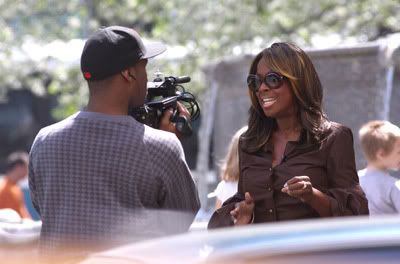 Devaney/Wireimage
She was spotted on the streets of NY yesterday filming what looked to be a segment for a tv show. I know they're not bringing back the snore that was her court show. Time will tell.
​ ​
​ ​ ​