DMX & Al Sharpton Locked Up...Again+Beyonce's Midnight Cravings
​
May 08 | by Natasha
​ ​ ​ ​
I guess Popeye's restaurants (Bey's usual indulgence) are hard to come by in NY.
Beyonce
was in serious need of a burger fix right after the Metropolitan Costume Gala the other night and
stopped by Pop Burger still in her ball gown
...with
Jay
in tow...to get them to open their doors after closing time and bag up some burgers for them to go. Midnight cravings huh? I ain't speculating but um....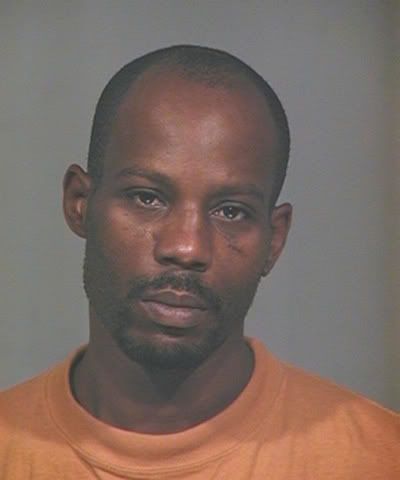 Police have caught up with
DMX
more than three months after he was allegedly snapped speeding at over 100mph.
Earl Simmons was arrested at his home
by cops who claim he smashed the 65mph speed limit at three separate checkpoints. Officers in Scottsdale, Arizona, say DMX was captured on speed cameras burning up the freeway in a yellow 1966 Chevy Nova II with his name emblazoned across the windscreen.  And I put 5 on it his wife
Tashera
was sitting in the passenger seat tingling all over at the thought of her man breaking the law yet again.  Cleary she thinks this ish is sexy.  Get it together Earl.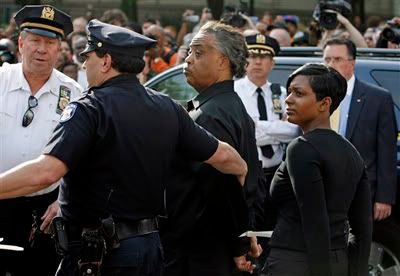 Al Sharpton
was arrested yesterday after protesting in NYC the acquittal of the three cops involved in the Sean Bell case. 
He along with other protestors (including Sean Bell's fiance Nicole) were arrested on disorderly conduct charges
.  He got out early this morning and met with new NY
Governor Patterson
.  But was Al really disorderly?  Or was his perm just sweated out and that qualified as disorderly?  It was indeed kinda hot yesterday.  Let me stop.  On a more serious note, I appluad him and the others for standing up for what they believe justice should be.
​ ​
​ ​ ​