Guess The Tipsy Chick!
​
May 08 | by Natasha
​ ​ ​ ​
 In the non YBF news of the day, guess who was spotted busting their ass in their sparkly stilettos when exiting the Waverly Inn last night in a semi-drunken stuper? The answer when you read the rest....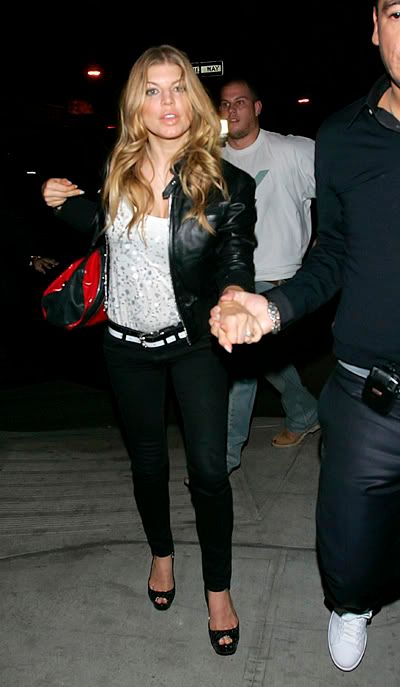 Ya girl
Fergie Ferg
.  According to the paps on the scene, the songstress seemed inebriated but stood right back up like nothing happened and even smiled and posed for the camera despite the embarassing mishap.  How comical would it be to see her and
Beyonce
after a night of drinks together.  Clearly neither of them can handle their liquor so it would be a sight to see.  Hilarity I say.  I wonder if  "Clumsy" was playing in the background...
Splash News
​ ​
​ ​ ​