Biggie Jr. On The Set & Al Reynolds Says "Just Call Him Al"
​
May 13 | by Natasha
​ ​ ​ ​
Faith Evans
and her son
Christopher, Jr.
were spotted on the set of
Notorious
. Looks like he may be playing a role in the movie. Like Biggie said...."In the red and black lumberjack with the hat to match..."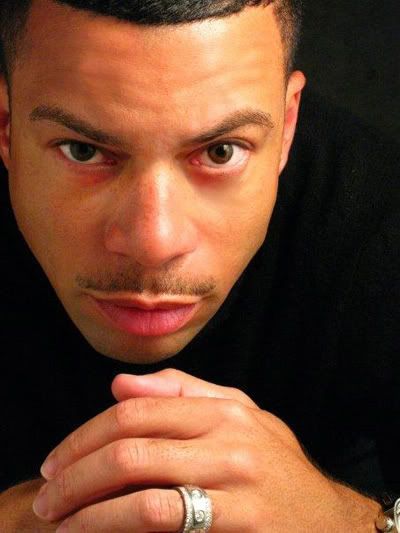 Oh Al.
Mr. Reynolds
and his perfectly manicured brows have now created
a myspace page
to vent his frustrations about his divorce from
Star
. His subline is Just Call Me Al. He says he married her for love despite what others are saying. *cue the violins* An excerpt from his "About Me" section:
Dear Friends: If you think you are having a tough day, may I propose you walk in my shoes for a few hours. In my mind, it feels like "Dump on Al Month." And I'm not having fun yet. I have been called a gigolo, a freeloader, unemployed, a sham and many other things that don't bear repeating. People on television, radio and the internet have spoken disparagingly of my life, my sexuality, my career and my integrity. The media has barraged me (at my home), my friends, my family(including my 79 year old mother), my college classmates, my students and my professional colleagues. Yet, despite this intense level of provocation, I have said nothing. My Publicist has put out a one sentence statement: "We're taking the high road." And we have and will continue on that path. As much as I want to defend myself, it seems like a silly and futile exercise. It's clear that the media doesn't want to let the truth get in the way of a good story. I hate to ruin their fun.
Oh yes, there's more. He also still has his status set to Married and posted this new pic with his wedding ring on. Interesting.
Looks like the
90210
spinoff has officially casted a black actor:
It's
Tristan Wilds
from
The Wire
. Congrats to him. He'll also be in the upcoming
Secret Life Of Bees
movie.
​ ​
​ ​ ​