The Carters Party It Up In Cannes!
​
May 25 | by Natasha
​ ​ ​ ​
Awww Mr. and Mrs. Carter were spotted at the VIP Room at the Cannes Champagne Party this weekend.
And no your eyes are not deceiving you.  Jay and Bey are actually interacting in front the cameras.  Gotta love it.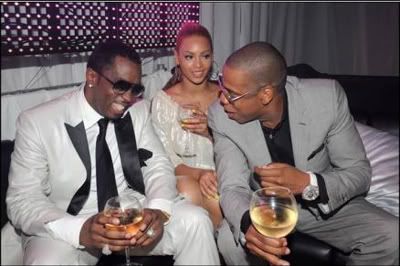 And I doubt Bey would be sipping that champagne if she was preggers like people like to speculate.  So folks can probably fall back on the preggers watch right now.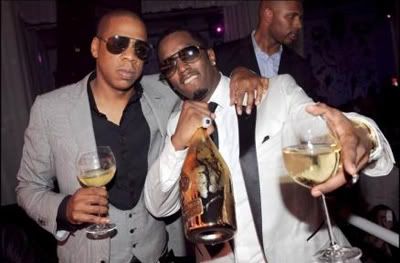 Oh, and
Diddy
...about your little
press release your people put out on Friday
about you never sipping any champagne or anything else but your Ciroc Vodka...it's now null and void. More pics of The Carters and friends when you read the rest...
Jay and Bey kicked it at their table at the party with bottles of Jay's fave champagne-- Ace of Spades.  Drinks is on the house...
And fab chick
Kerry Washington
was spotted in the mix dancing it up too.  Fun times. On a side note, sources are saying that The Carters are almost finished construction on a ridiculous sized home they allegedly bought together over six onths ago in Scarsdale, NY.   Interestingly, it's also the city where they filed their marriage license. 
Click here
for pics of the house.
​ ​
​ ​ ​