Holiday Fab: Couples Edition
​
May 26 | by Natasha
​ ​ ​ ​
Ok folks...it's time to check in with what our fave YBF couples are doing this Memorial Day weekend:
MiMi
was spotted arriving to Tokyo today with both of her accessories of the moment--her wedding ring and her husband
Nick Cannon
.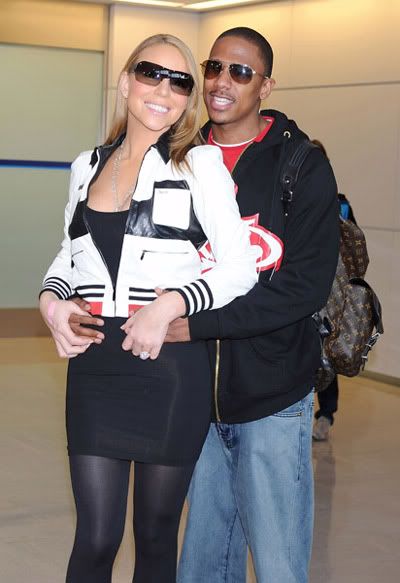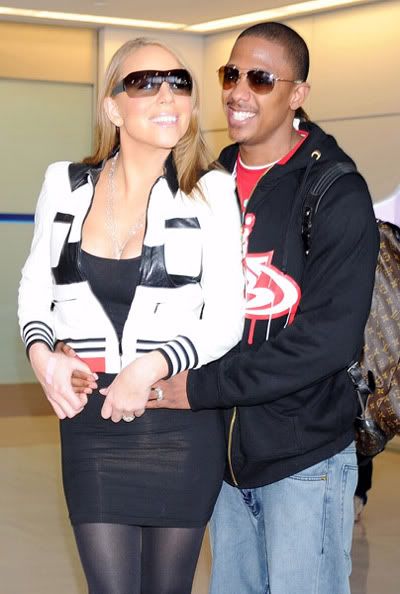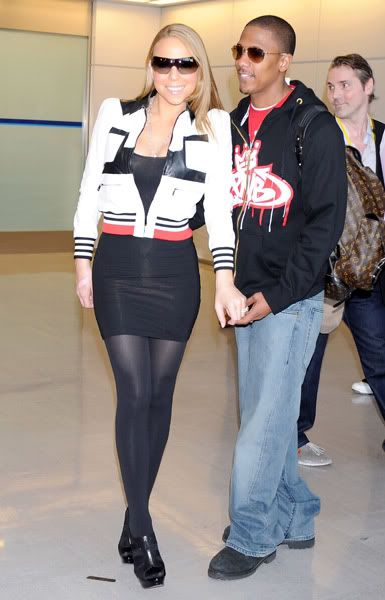 Sigh.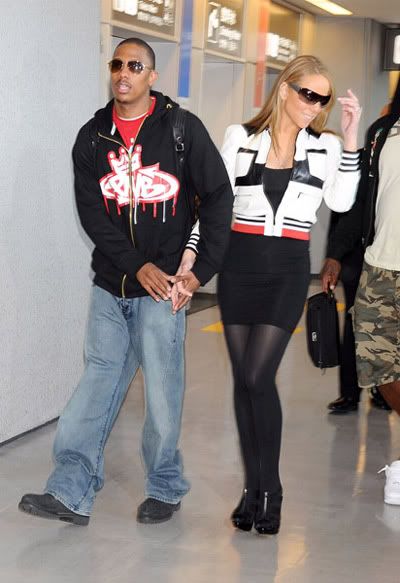 And if I see this American Apparel spandex dress with those black tights and black stilletos and jacket on this chick one more damn time...
Sato/Wireimage
More celeb couples when you read the rest...
Jay
and
Bey
(who is dripped in Chanel by the way) were spotted toting around Cannes still looking extra cute all coupled up: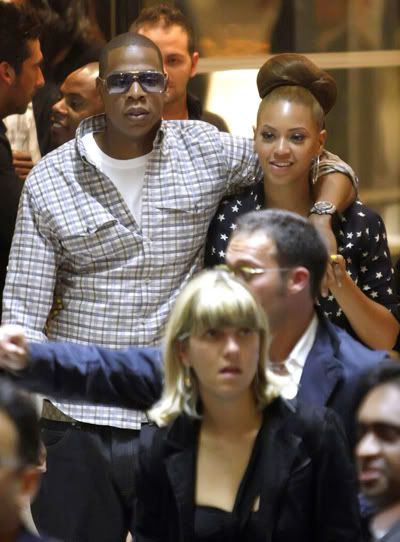 Awww. And here's a few more pics of them on
Diddy
's yacht this weekend:
*trying extra hard to veer my attention away from the fineness that is Beyonce's bodyguard*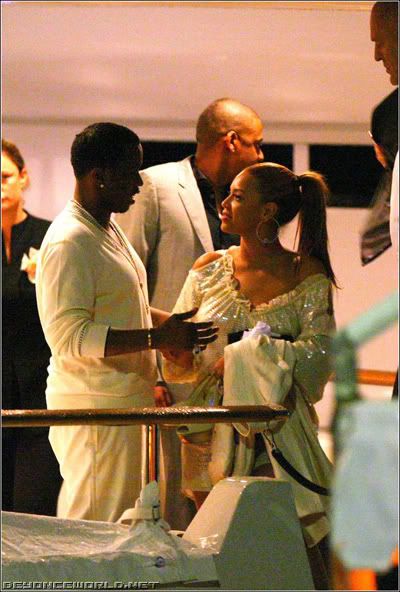 Fun times.
Just Jared/Beyonceworld.net
I hear rumored couple
Trina
and NBA baller
Kenyon Martin
were putting their couple status on blast this weekend. Trina hosted her Pink Diamond Couture clothing line launch party this weekend. And as you can see in the pic above (taken at the party with Kenyon), she's rocking a phatastic ring on that fourth finger left hand. I hear the two were laughing and hugging all night and all over each other. And they didn't care who was around to see. I guess she no longer wants to lick the rapper.
Porschla and Russey Simmons hit the Hamptons as usual for a magazine party.
SGritzinger/Wireimage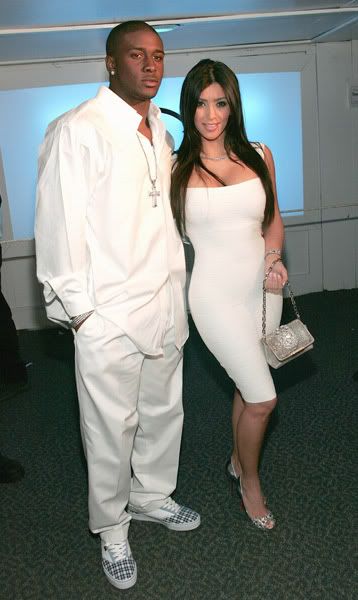 And it looks like
Kim
and
Reggie
have
gotten through that drama
...if there was any to begin with. They both hit up Kim's White Party at the White House in the Hamptons last night.
Alves/Wireimage
​ ​
​ ​ ​