Eva's New Job+Flicks Of Chrihanna+Updates On Common & R. Kelly
​
Jun 03 | by Natasha
​ ​ ​ ​
Top Model
Eva Marcille
has a new job. She began her first day of work today at CBS on the set of
Young and the Restless
. She'll be playing a young mother on the show and the producers have yet to announce what day her first show will air. Congrats to her. And since this is my fave soap...chick better do it justice. Yay Eva. Here's some pics of
Chris Brown
and
Rihanna
getting cozy at the MTV Movie Awards Sunday night: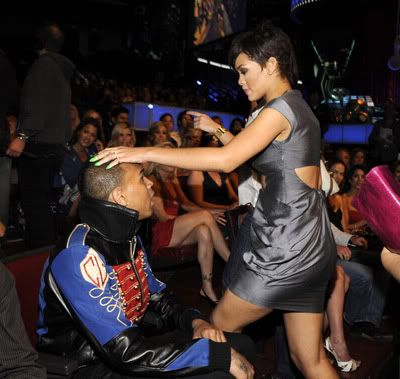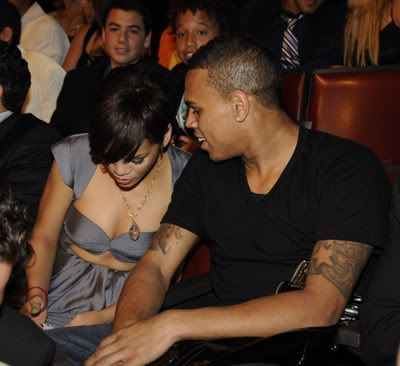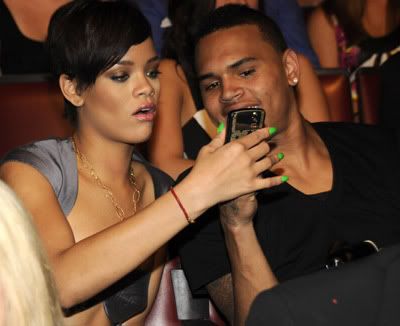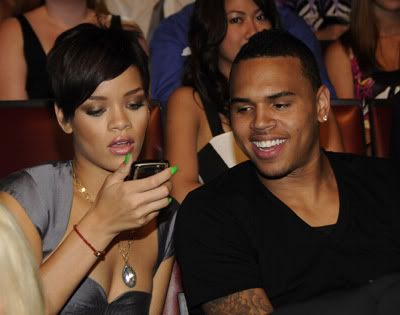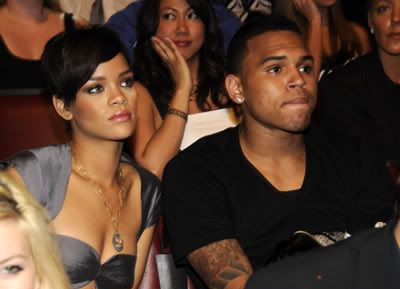 And a full look at Rihanna's silver opened front dress: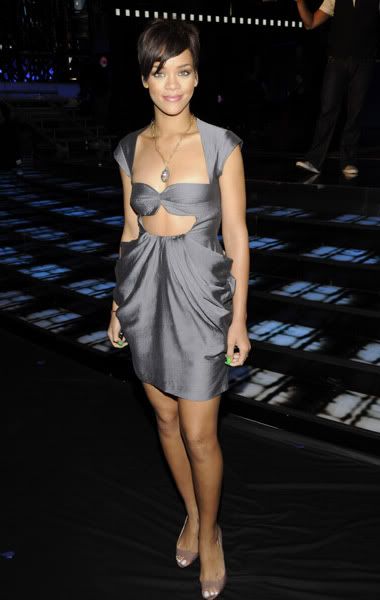 Moving on...
R. Kelly
's trial is extra heated right now as one of his former 3-way participants hit the stand yesterday.
Lisa Van Allen
, now 27,
hit the stand and gave 3 hours of extra descript testimony
about how she, R., and the underaged girl in question indeed partook in 3-way sex activities and R. definitely taped some of their romps. One story she told:
On one occasion in 1999 - following an awards ceremony at which Kelly had been honored - the Grammy-winner videotaped himself, Van Allen and the teen having sex on a black futon set up on his private basketball court, she said. "He took up his camera and we took off our clothes and we all had sex again," said Van Allen. Kelly stopped filming after Van Allen, now 27, broke down in tears, she recalled.
And some definitely took place in the log cabin-ish basement we all saw on the tape. Lisa gave her testimony in exchange for immunity since she violated the law as well by partaking in the activities with the then underaged girl. She also admits to stealing R.'s $20,000 watch (I hear it was a rolex). Pics of Lisa hitting the courtroom yesterday:
While she entered the courtroom with her current boyfriend, supposedly her ex-boyfriend hit the stand today as a witness for the defense and was set to combat all of her testimony. So somebody's lying around this piece. The prosecution rested yesterday and the defense went at it today.
Common
is rocking the cover and pages of the upcoming issue of
Complex
magazine:
Hotness. But um, Common...let's keep it 100. You are nowhere near over 6 ft. tall. Check out the interview
here
.
​ ​
​ ​ ​