Reggie Bush's Side Chick Asked To Do A Tell All?
​
Jun 11 | by Natasha
​ ​ ​ ​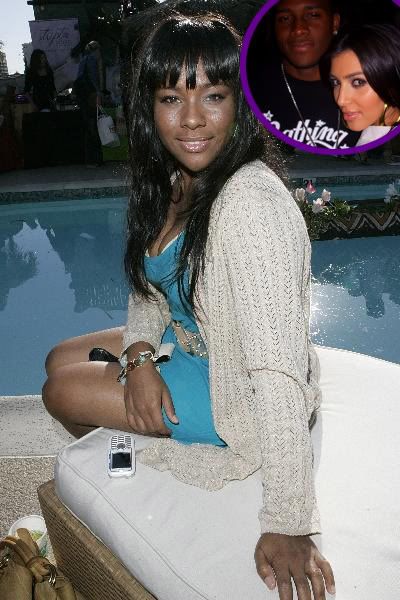 The YBF
reported a few weeks ago
that a tv producer named
Najmah Brown
is/was
Reggie Bush
's alleged side chick. She even reportedly got into a catfight with
Khloe Kardashian
--Reggie's girlfriend
Kim Kardashian
's sister--at a party a few weeks ago. But now sources tell me that a few of the tabloids caught on to the story and even got their own sources to confirm that Najmah and Reggie have/had a little something going on. And Najmah has been offered a pretty penny by the tabs to dish her whole story to them. I'm told she has turned down the offers--likely due to her wanting to keep her professional credibility in the industry. But who knows what she'll do if the price gets even more right. More on this story when you read the rest...
Interestingly enough, Najmah has been seen hanging in the Billionaire Boys Club. She was seen with
Jeff Broad
, the son of
Eli Broad
, at a very private B-Day event for Eli this past weekend at LACMA, where they have their own art gallery. Eli Broad is one of the richest men in America
with a net worth of about $5.8 billion
. She's also been hanging out with sexy heir
Kai Nygard
, the son of playboy
Peter Nygard
, the Canadian multi millionaire fashion executive. Well isn't that special...
​ ​
​ ​ ​