Hate To Say I Told You So
​
Jun 13 | by Natasha
​ ​ ​ ​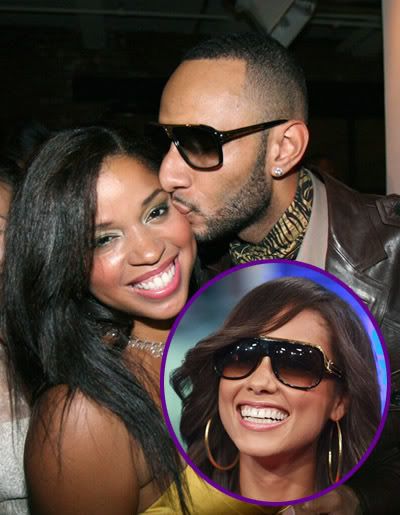 Back in April,
TheYBF.com reported that a source close to Mashonda sent in some interesting info
about Alicia Keys being the woman who invaded
Swizz Beatz
and
Mashonda
's marriage. Apparently Swizzy and Alicia have been gettin' it poppin' on the side for a while now. And the news came right after Swizzy and Mashonda announced their divorce. Many people--including me--weren't trying to believe
Alicia
could be the cause of Swizz & Mashonda's divorce. But in this week's issue of
Hip Hop Weekly
, Mashonda was interviewed and she gave some very interesting insight on Ms. Keys' affect on her marriage. When Mashonda was asked about Alicia Keys being a homewrecker who broke up her marriage, Mashonda's response:
[Alicia Keys] is her own woman and she has made her own choices. I don't have a problem with her," she said. "I will say this though, I am not a scorned woman. I have a responsibility to raise [my son], he's my number one priority and everyday I strive more for him and of course my music.
I don't hear any denial of the homewrecking. In fact, I almost hear confirmation. I told y'all the drama was about to unfold...
​ ​
​ ​ ​