Keyshia Cole's New Teeth...And Diva Antics
​
Jun 12 | by Natasha
​ ​ ​ ​
Keyshia Cole
's Diane Von Furstenburg wrap dress wasn't the only new thing she was rocking last night: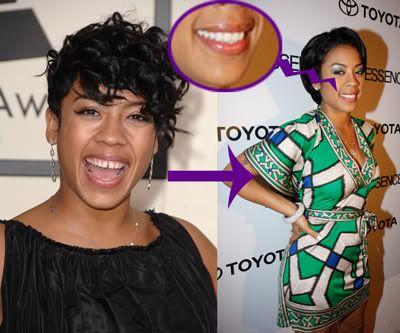 Click pic for much larger image
Mama got a brand new pair of veneers!
She's actually had them for a few months now, but has just recently started to be less shy about showing them off. And at last night's Toyota and ESSENCE If Looks Could Kill fashion event with
Kanye
's ex
Alexis
, she did just that. I guess Key Key was over the chiclet gap toothed look that she was seemingly trying to make her signature. I will say she's looking more and more fab every time I see her. And maybe those new veneers got to her head as she's still on the diva antics tip. YBF was on the scene at last night's event in the NYC where Keyshia was a performer, and the host of the show gave her a chance to put herself in check real quick. Not only did Keyshia show up extra late to the event, she demanded that no media do interviews of her--just photos. Y'all know Key Key is known to get on her divalicious high horse at times. But the host wasn't having it and killed her with kindness saying how great it is that her second album was at the top.  Ms. Cole humbled herself pretty quickly--saying that it wasn't "on top" just yet but she was on her way. More pics of Keyshia's new teeth when you read the rest...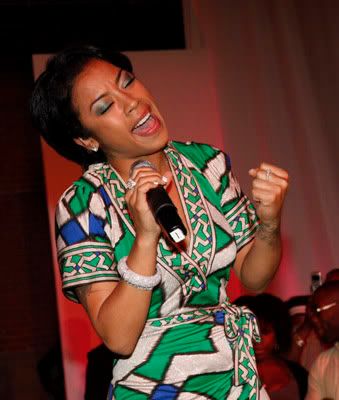 Stay tuned for more coverage from that event!
Nunez/Wireimage
Burrell Marketing
​ ​
​ ​ ​