Music Fab: Musiq, Robin Thicke & Young Buck+Ice-T Hates Soulja Boy
Jun 18 | by Natasha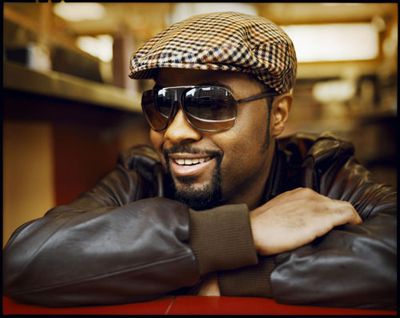 Musiq SoulChild
has a brand new track called "Radio". Check it: [audio:radiomusiq.mp3] Nice. More music news and drama when you read the rest...

Robin Thicke
now has an official album drop date...and a new promo pic. The album is entitled
Something Else
and it's set to drop September 9th. If you missed his first single "Magic",
check it here
. This dude
Young Buck
broke down crying on a phone call with
50 Cent
recently because he was pleading to get back into G-Unit since they have recently cut him out of the group: "I just got confused." Seriously? This ish can't be real. Oh, but it is. But the fact that 50 had this posted originally on his official website Thisis50.com says a lot--in publicity stunt land. Especially because G-Unit has an album dropping real soon. Either way, this is not gangsta Young Buck. And either somebody's
been reading YBF
or
Ice-T
and I think way to much alike for my comfort level. He put out a video saying that
Soulja Boy
killed hip hop: Hilarious.