Celebs Do Pre-BET Awards Events
​
Jun 23 | by Natasha
​ ​ ​ ​
Look who was spotted sporting her newly slimmed down body this weekend:
Mo'Nique
clearly has been working it out these days and was looking quite fab at the Pre-BET Akademiks and BET Oasis Spa Lounge Sunday afternoon.   Congrats to her. More celebs doing the pre-parties when you read the rest...
Eva
hit the event looking fly: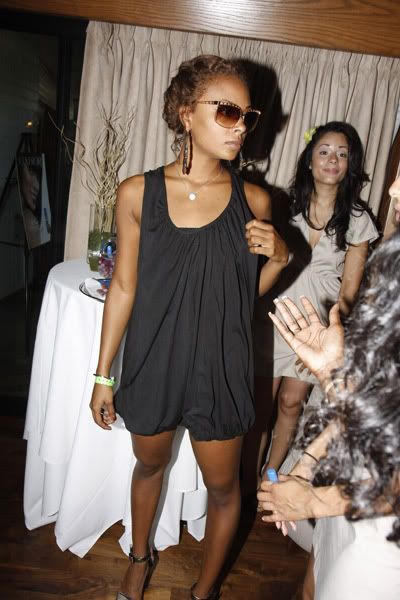 Loving it all.  Even the doorknockers.
Terrance J
came through:
And so did
Jackie-O
and
Jazze Pha
.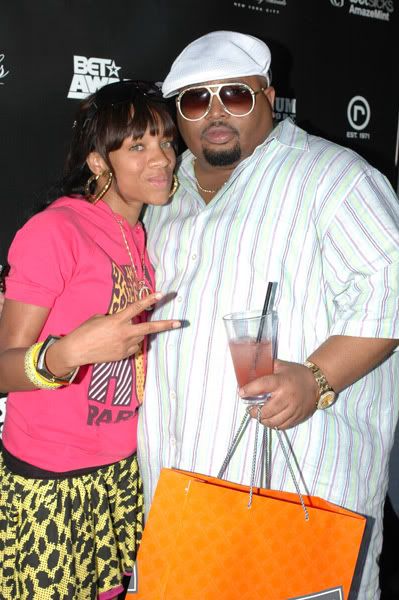 And
Lil Mama
.  I'm mad he brought that drink on the red carpet.
Day 26
stopped by:
And
Will
kicked it with my girl
Christina
from Akademiks.
Valeisha Butterfield
rocked a cute look.
DJ D-Nice
was there with
Andre Royo
.
And so was
Toccara
.  By the way, make sure you check out that same Summer 08 issue of UPTOWN Toccara and Andre are reading--especially since I'm in it. *shameless plug*Elsewhere in LA, celebs hit up the BMI Urban brunch yesterday at Murano:
The Simmons sisters were there loking cute. 
Angela
rocked the grecian goddess look while
Vanessa
rocked an LV Damier bagand YSL Cruise Collection shoes.  Some of my fave shoes of the summer by the way.
Elise Neal
was spotted with
Regina King
.  And damn, did Elise just get out the Botox chair or something?  She did admit to getting plastic surgery so I'm sure she hits the botox injections like it's candy.  Chick is looking overly surprised in every pic:
Mr.
Nasir
was there.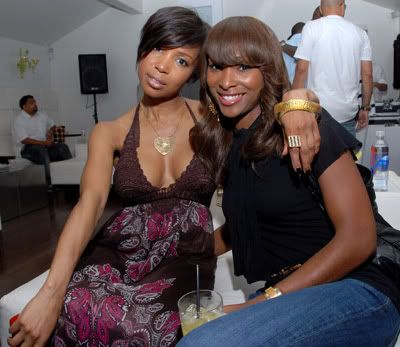 Your face is looking mad immovable Elise.  Not sure if that's a good look or not.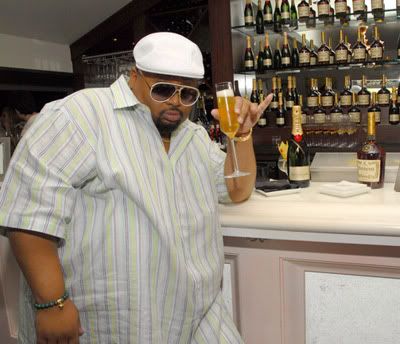 And Jazze, that pinky is killing me.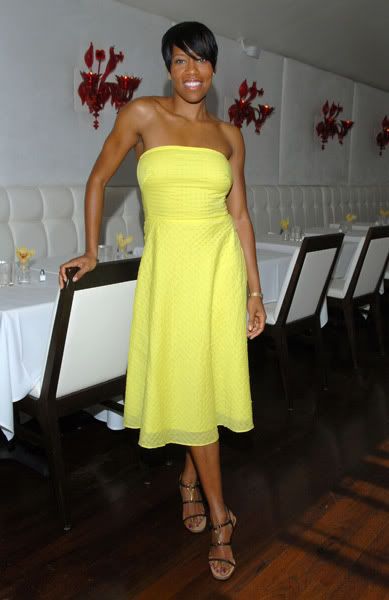 Regina looked pretty fab.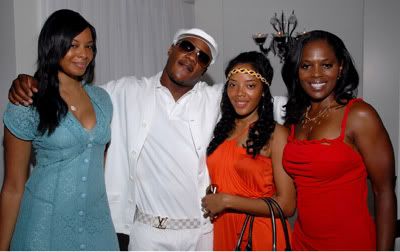 And singer/songwriter
Sean Garrett
was there too.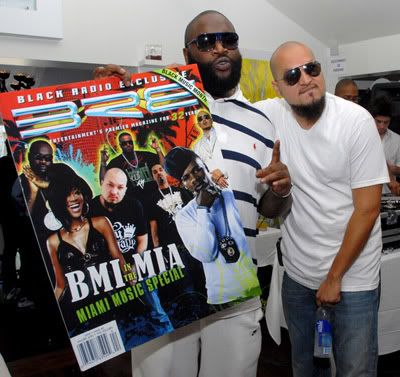 And so were
Cool
(of Cool and
Dre
) and
Rick Ross
.
Teairra Mari
hosted the Jean Addicts Pre-BET launch yesterday: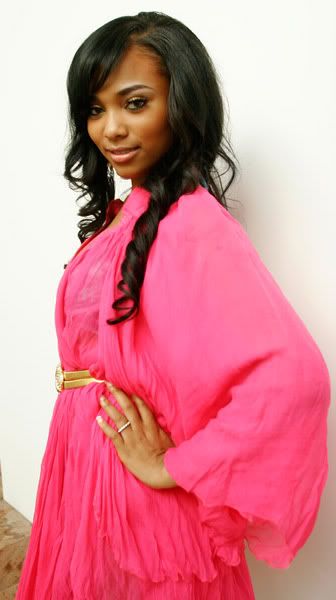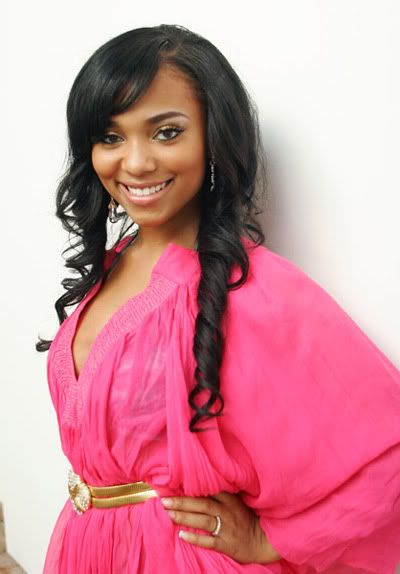 She rocked an extra pink look.
Nicole Murphy
was there:
Alright Nicole. "Model"
Vida Guerra
was there:
And T kicked it with her girls:
Fun times.
Nunez/Sullivan/Redmon/Wireimage
​ ​
​ ​ ​