Brandy's "Right Here (Departed)"+Musiq Soulchild's "Radio" Video+Team USA Music Videos
​
Aug 14 | by Natasha
​ ​ ​ ​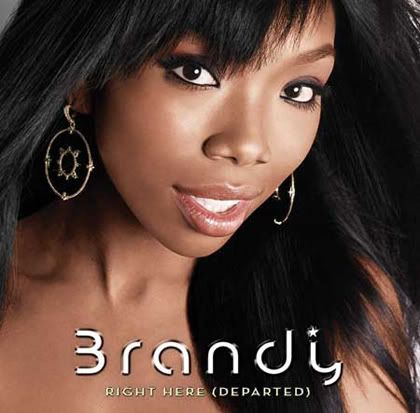 Brandy's
back with an official single. This one is called "Right Here (Departed) and she just released it on the Sony BMG site hours ago.
Click here to listen to the track
. Can we get a hand clap for Brandy? Here's
Musiq's
new video for his single "Radio":
Nice. More with
Jennifer Hudson
,
Chris Brown, Queen Latifah
, and
Jennifer Lopez
when you read the rest...
Jennifer Hudson
is gracing the cover of the new
Billboard
magazine. Clearly they just used one of her recent promo shots. Still looks fab though.
This is Queen's "Champion" video off the AT&T Team USA Soundtrack.
Nelly
has a video off the same soundtrack as Queen's called "Warrior":
And
Chris Brown's
video for "Dreamer" off the Team USA is here:
Nice.
Because we haven't had a
J.Lo
update in a while, here's a report from Splash News:
Jennifer Lopez is appearing on the cover of Self magazine, who have made the singer and actress one of their Ten Most Inspiring Women. The "Out Of Sight" actress talked about diverse subjects such as having children, training for a triathlon and setting up her own charity. Lopez and husband Marc Anthony welcomed their twins to the world in February 2008. However, it seems Max and Emme are keeping their famous parents busy. Lopez has decided not to hire a nanny so that she can feel closer to her children. She has also decided to compete in a triathlon and is being trained by Gunnar Peterson. The singer said she put on 50 pounds carrying her children and had managed to lose most of her baby weight, saying that she is now only 15-20 pounds more than she would like to be. The actress also explained how she is planning on setting up a new charity for women and children, after being inspired by projects such as Make-A-Wish and Children's Hospital Los Angeles. Lopez told the magazine: At this time in my life, with my babies and husband and home, everything feels complete to me. But I do feel like there's something left undone".
Nice. She's also featured in the new Fashion Rocks! magazine and wil be on the cover of
Elle.
​ ​
​ ​ ​