Is Paula Patton Preggers?+No Charges For Kelis
​
Sep 12 | by Natasha
​ ​ ​ ​
Fab chick
Paula Patton
showed up to the Target Fashion Week Event last night looking mighty puffy in the face and thick in the waist for this usually extra slim chica: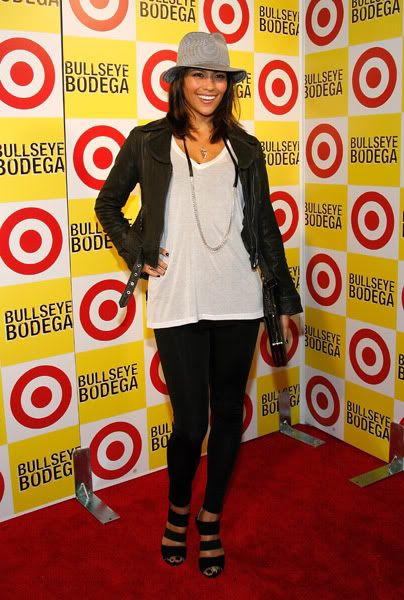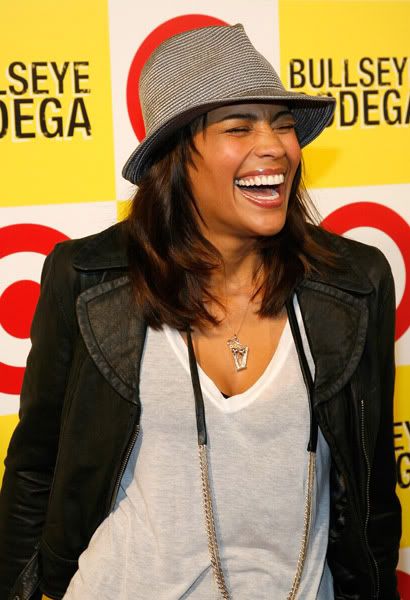 This is very similar to how she looked during the first stages of her pregnancy last year but not quite as obvious just yet thanks to the baggy shirt.  As previously reported, she and hubby Robin Thicke suffered a miscarriage.  And I have an abnormally high level excitement about them getting preggers again.  Loves those two.  And we did call it right the first time....
UPDATE
: In a statement from Paula Patton's publicist, TheYBF.com as well as several credible media outlets, were given incorrect information the first go round in regards to confirmation of Paula's first alleged pregnancy and alleged miscarriage.  We're told the following:
"Paula is not, nor has she ever been, pregnant.  Those that reported that back in January did so incorrectly.
" Do with it as you will.  Miscarriages are not something we here at TheYBF.com care to recklessly gossip about, even though we were previously led to believe it was actually confirmed.  So we have struck the statements. More pics when you read the rest...
Here's the statement we just received from
Kelis
' camp about her being cleared of
all of those disorderly conduct charges
from last year:
Yesterday in a Miami Court room, Judge Arzola granted a judgement of acquittal, finding Kelis Rogers-Jones innocent of all charges brought against her by the Miami Beach Police Department in March 2007. Evidence admitted at the trial firmly established that Kelis did not interfere with any police investigation at the time and that she did not engage in any disorderly conduct. There was no basis to arrest her and she was also found innocent of any charges brought against her for resisting arrest.

"We feel vindicated that the court recognized that Kelis did nothing wrong," says defense attorney Ira N. Loewy. "Her protest over the illegal and unjustified harassment of her husband and friends was protected by her constitutional civil right to speech. She plans to bring a civil suit against the Miami Beach Police for this violation of her civil rights and unlawful arrest."

"I'm thrilled that justice prevailed in the end," says Kelis. "Racial profiling is a very serious matter. Unfortunately, most victims learn to deal with this form of harassment in their daily lives because they feel that they don't have a voice or because they're not able to absorb the costs to legally fight it in court. I hope that this sheds light on the fact that wearing a uniform and carrying a badge does not allow you to act above the law."
Just all kinds of get off easy news for celebs today. I'm sure there will be lots of blindfold action between her and Nas tonight to celebrate.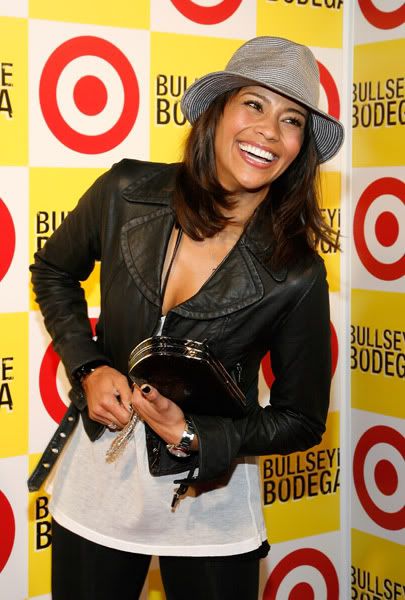 I guess time will tell...
​ ​
​ ​ ​