Celeb Do Gooders
​
Sep 15 | by Natasha
​ ​ ​ ​
Because YBF believes the charitable side of celebrity should get some shine: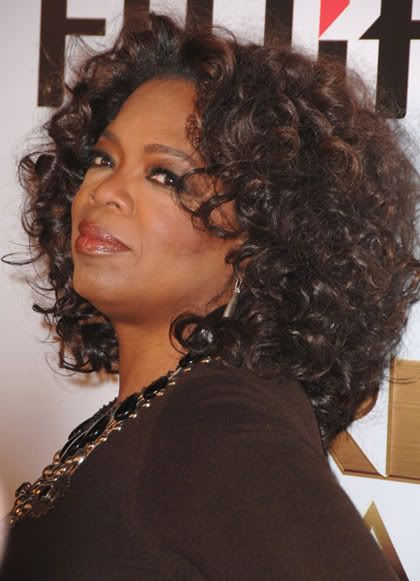 Oprah Winfrey
is ranked #1 on
Parade's
celeb list of biggest charitable givers . She's handed out approx. $50,200,000. This was for the Oprah Winfrey Foundation and Oprah"s Angel Network, education, health care, and advocacy for women and children worldwide. Fabulous.
Rapper
Shawty Lo
, who was recently diagnosed with Diabetes himself, will be participating in a diabetes walk September 20th with the American Diabetes Association. He wants to make it his mission to educate kids by example about the issue of Diabetes. According to
Allhiphop.com
, he is throwing his support behind the American Diabetes Association's largest fundraising event in an effort to raise awareness about the disease in the African-American and Latino communities. He says:
"Anything I can do to help raise awareness about diabetes, I will be there. Everybody knows at least one person that has it, so it's like when we participate in events, walks and things of that nature, we're really helping somebody we care about, as well as ourselves because you never know when or how it can affect you."
Great cause.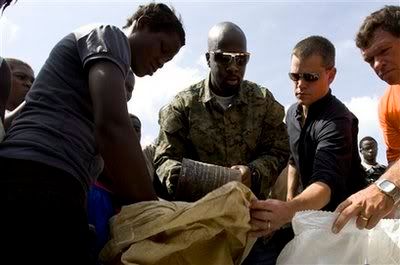 And Haitian native
Wyclef Jean
has traveled back to Haiti with
Matt Damon
and New Brunswick, Canada Premier
Frank McKenna
over the weekend to provide charitable relief.  They distributed food to flood victims after four tropical storms hit the area in Gonaives, Haiti, Sunday, Sept .14, 2008. They arrived Saturday in Gonaives as part of Jean's foundation's Yele Haiti aid activities. Definitely a great cause for a horrible situation.
Granitz/AP
​ ​
​ ​ ​