Weekend Recap
​
Oct 06 | by Natasha
​ ​ ​ ​
The level of foolishness that popped off this weekend is a damn shame.  In case you missed it:
Rapper
Maino
("Hi Hater") confirms he indeed slapped the ish out of
Young Berg
(who I have technically banned from YBF but this ish was too funny to pass up) at a club this weekend.  Basically Berg The Idiot walked up to Maino at a club the other night, said "I heard you've been talking reckless about me", and actually repeated himself when Maino asked "What?"  So in true NY style, Maino hauled off and slapped Berg Ike and Tina style for disrespecting him. Maino's take?
"He didn't come to me asking a question, he was like stepping to me. If you got a question for me, ask me in a way that we can talk about it. Don't approach me like it's a problem," Maino continued. "I did a little bit of God's work, I tried to discipline him." "I'm a man before anything so if I'm at a club and somebody approach me in a disrespectful manner, what are you supposed to do? I don't know how to handle it any other kind of way. I feel like I just gave him something light," Maino added. "When you think about what could have happened...I'm around 20 people in my area and he came up to me asking me was I talking about him recklessly. I had no idea what he was talking about. I felt like I did him a favor. I tried to sober him up because something was wrong with him."
Berg apologized of course. Maino let him keep his jewelry, unlike the last dude who hemmed up Berg for talking out the side of his mouth, and he says he still likes Berg.  And we all know it could have been much worse since Maino has copped a few felony charges in the past for "disciplining" folks.  This is like the umpteeth time this dude Young Berg and his shennanigans have caused drama.  He needs to get more people and STFD. Meanwhile, Maino's encouraging ex-cons to get out and vote. More ish when you read the rest...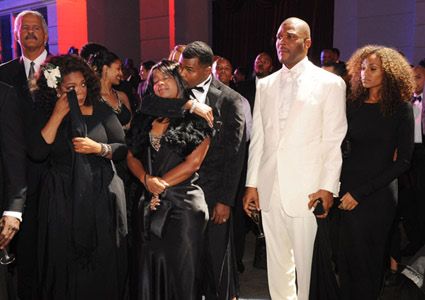 We found out why
Oprah
was sobbing at
Tyler's Perry
's big Movie/TV Studio Opening celebration this weekend. The tears everyone shed that night were not just in joy of the studio opening, but the mere fact that Tyler Perry has 3 soundstages he built and named each one separately after
Sidney Poitier, Cicily Tyson
, &
Ruby Davis & Ozzie Davis
. He had surprise guest
Mary J Blige
perform a full on concert with an impromptu performance by
John Legend, Patti LaBelle
and
Gladys Knight
. Fab.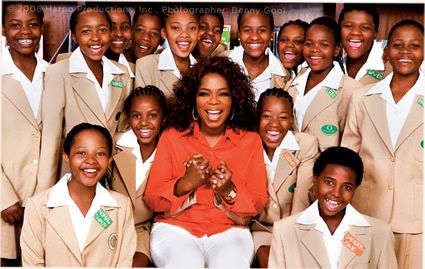 Speaking of Oprah, she's up to her hairline in lawsuits these days. After the headmistress at her Girls Leadership Academy in Africa was fired, said headmistress is now suing Lady O for defamation. According to People,
Nomvuto Mzamane
claims Oprah "launched what amounted to a defamatory campaign" against Mzamane late last year. The lawsuit alleges Oprah implied Mzamane is "untrustworthy, failed the students of the academy, did not care about the students at the academy, knew of alleged physical and sexual abuse at the academy and participated in a cover-up of the alleged abuse." She's asking for a quarter mil in damages.
Tupac
's producer Johnny Jackson
has committed suicide in jail
. He was in lock up (no confirmation on how long though) for a DUI charge. And he reportedly died after jumping from a tier in the prison. Sad news.
"American Idol" chick
LaKisha Jones
tied the knot yesterday
in Beverly Hills with her fiance financial adviser
Larry Davis
. No wedding pics as of yet. I just hope this isn't another
J-Hud
situation...and y'all know what I'm talking about.
​ ​
​ ​ ​