Lil Kim Sued AGAIN!+J-Hud Loves Being A Size 12...And New York Clowns The J-Hud/Punk Engagement
​
Oct 09 | by Natasha
​ ​ ​ ​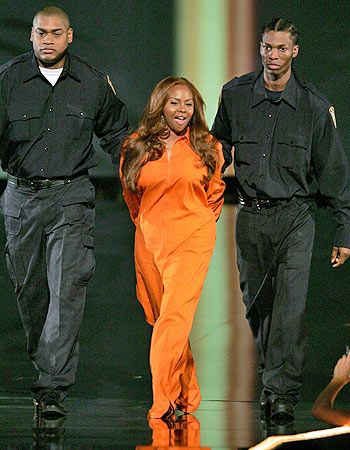 Right in the heels of
Lil Kim
getting her Bentley repossessed and being sued by a publishing company for taking the advance money but never writing the books as promised,
she's being sued AGAIN
. And this time it's by her own people-Brooklyn Entertainment company. The lawsuit accuses Lil' Kim of breaching a one-year contractual agreement by demanding a more lucrative deal. And they're suing for $2 mill including money she owes to them because they invested hundreds of thousands in her with no return. Damn!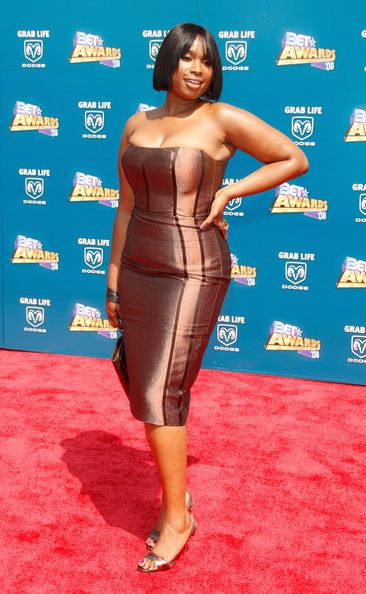 Jennifer Hudson'
s speaking out about the Hollywood pressure to be a size 2 or smaller. She says her size 12 is what's poppin' and she A-OK with it:
"I just don't let people impose their insecurities on me. They may have a problem with being a size 12, but I don't," the curvy singer-actress tells PEOPLE. In fact, in a sea of size-2 celebrities, Hudson enjoys standing out. "What makes them different? They all look the same. But you know Jennifer when you see her."
Work it out then Jenny. The HBIC
New York
's take on the
Punk/J-Hud
engagement when you read the rest...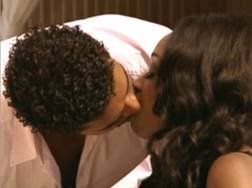 New York says she's skeptical about J-Hud's engagement to Harvard Law School grad David "Punk" Otunga, who of course competed for Tiffany "New York" Pollard's affections on "I Love New York 2":
"He's really loving being Mr. Jennifer Hudson. I think he's loving the lavish things she brings to his life, he's seeing the world due to Jennifer's success," Tiffany tells In Touch. "[But] can you love this person if they lose all of this tomorrow? She needs to find out. I just hope people are marrying each other for the right reasons." New York's not optimistic about the couple's future. "It's a mixed match, it won't work," she says. "He'll be in her shadow like Al Reynolds was to Star Jones, like Stedman Graham is to Oprah."
There's also a good reason David wasn't the right match for Tiffany on I Love New York 2:
"When we were in Miami together, he didn't even try anything [on me]!" she says. "Maybe I wasn't his type, maybe I wasn't big enough for him." "His heart is way big," Tiffany says of David, who proposed to Jennifer after dating less than a year. "Two weeks ago, I ran into [Jennifer and David] and I didn't say much," reveals Tiffany. "I said 'Goodbye, Punk!' and she looked at me like 'What!' I know his name's David, but I call him Punk."
Damn I hate when I can agree on ANYTHING with Lambchop.
​ ​
​ ​ ​