T-Pain Talks Pornos+Barack Set For SNL?
​
Oct 21 | by Natasha
​ ​ ​ ​
How did we miss this?: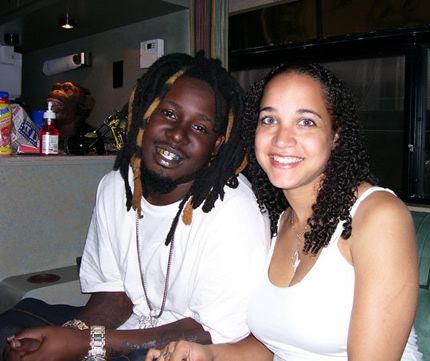 T-Pain is dishing about his sex life with his wife and lack thereof. He tells Blender:
"My wife and I download pornos together," he says. "She goes with me to strip clubs. She'll be tipping b*tches and everything." "I love reading my daughter to sleep—she loves this one book called Ducks in Muck." And, combining the smutty and the sweet: "I'll be at a club, just surrounded by ho's, and I'll literally call my wife, like, 'I'm so, so happy I married you.' "
On the "I don't need your sex, I'll masturbate" line in his song "Therapy" on Three Rings:
"See, that line comes straight out of my life!" he says. "I'm married, and I jerk off all the time. Some R&B singers act like they getting sex every night. T-Pain is here to tell you: Ain't no one getting sex every night!"
My eyes...my m*tha f*in eyes! More with Barack and "The Real Housewives of ATL" when you read the rest...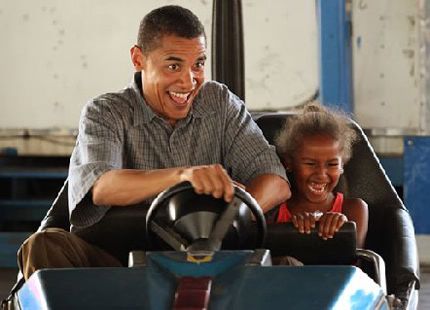 Word has it Sen. Obama is set to appear on the Nov. 1 episode of "Saturday Night Live". It's either a re-do of the episode he missed appearing on back when Hurricane Ike was looming, or he's showing Palin anything she can do he can do better. Either way, loves it. The women of The Real Housewives of Atlanta, as the last two episodes have shown, are truly outrageous. Cat fights, seven-figure divorce settlements, cocktails at noon, $18,000 birthday parties for 11-year-olds. Episode 3 airs tonight at 9pm ET on Bravo. And we've got some sneak peeks. This time, besides all the bling, emotions are on full display too, as a palm-reader brings out the skeletons in NeNe's closet: "Psychic Rose" snippet:
"Funding with Bling" snippet:
And here's T.I. and Rihanna's "Live Your Life video preview:
it debuts sometime next week.
​ ​
​ ​ ​