Separated At Birth?
​
Oct 28 | by Natasha
​ ​ ​ ​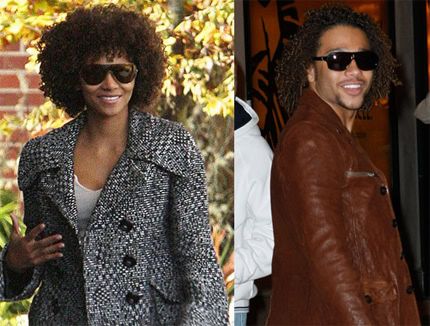 So somebody hit me yesterday and told me how much
Halle
's new curlicious hair looks like "that dude's from
High School Musical
".  And dammit--I can't help but agree.  Actually, Halle Berry and
Corbin Blu
look like long lost fraternal twins all around.  Halle
should
go get that Disney money and ask them if she can replace whoever Corbin's mama is in the next movie.  Just a suggestion....
SEPARATED AT BIRTH?
​ ​
​ ​ ​