Legal Woes: Michael Vick & Bryant Gumbel's Son
​
Nov 24 | by Natasha
​ ​ ​ ​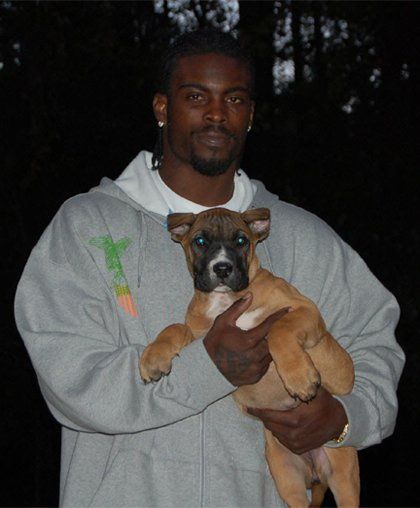 Michael Vick
may be released from the slammer way sooner than everyone thought.
Sources are reporting
that if he goes through with pleading guilty tomorrow as planned to those dogfighting charges, he could get himself out of federal prison and into a halfway house. He's back in VA now to face charges tomorrow. People
aint
gonna like that.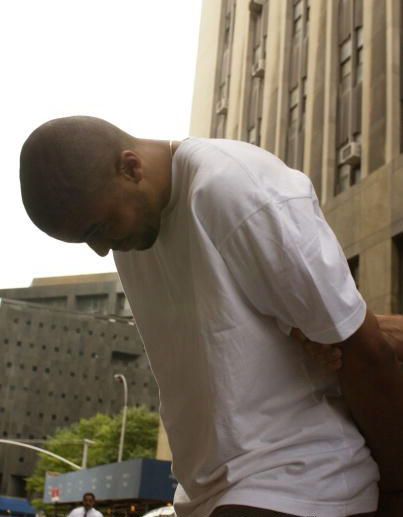 The 29-year-old son of TV personality
Bryant Gumbel
has been charged with aggravated driving while intoxicated after troopers pulled him over for driving erratically on Route 35, state police said today.
Bradley C. Gumbel
of Waccabuc was charged with the drunken driving misdemeanor in a Nov. 16 traffic stop around 3 a.m. Gumbel was asleep at the wheel and had a strong odor of alcohol on his breath when a trooper approached him, police said. He did not know how his vehicle was damaged:
His blood-alcohol level was 0.18 percent - more than twice the legal threshold of 0.08 percent for driving while intoxicated in New York state, police said. He was also charged with operating a vehicle with a suspended registration, a misdemeanor, because his registration was suspended due to an insurance lapse, police said.
Source
Wow. He is scheduled to appear Dec. 1 in Lewisboro Town Court. Back in '02, Bradley was charged for mugging a woman, but was cleared after it was proven to be a case of mistaken identity.
​ ​
​ ​ ​