Video Fab: Foxy Brown Pops Out & Kanye Pops Off+Plaxico Burress Losing His House?
​
Dec 06 | by Natasha
​ ​ ​ ​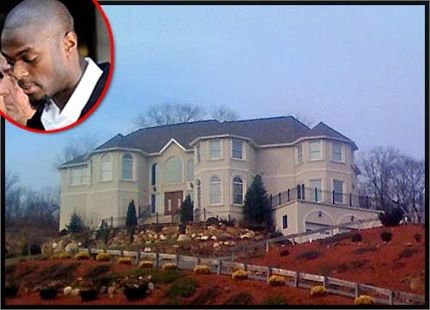 Word has it
Plaxico Burress
is putting his New Jersey estate on the market. Now that his $35 mill NFL contract is out the window thanks to his lock up status--he likely won't be able to afford it.
And
he has a family to take care of. People really need to do better.
Foxy Brown
keeps wearing corsets like her chi chis are containable in them. She had a wardrobe malfunction during a recent performance--and didn't seem to care. And
Kanye
has popped off on a fan while giving a concert: I'm told the fan threw a penny at him while he was performing and he freestyled on stage telling the fan to "Eat sh*t and die." Damn.
​ ​
​ ​ ​