COUPLEDOM: Lance & Eva's Engagement Details+Kim & Reggie Play Meet The Families
​
Dec 29 | by Natasha
​ ​ ​ ​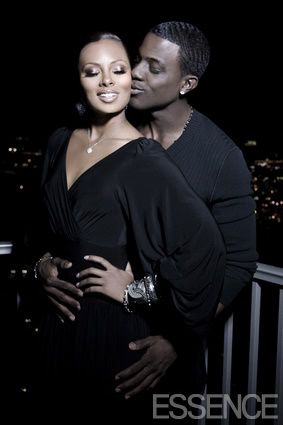 Photog: Robert Ector
TheYBF.com
broke the exclusive news on Christmas day
that
Lance Gross
and
Eva Marcille
got engaged.  And Lance and Eva hit up
Essence.com
with the quickness to dish about their relationship:
Actor Lance Gross got on bended knee and proposed to girlfriend and costar Eva Marcille in front of their families on Christmas Eve to propose.
"I knew the day I laid eyes on her because I just got that feeling," says Gross who said he fell in love with Marcille instantly. "She took full control of my heart and is the only woman that has ever made me feel that way—that's how I knew she was special."
Surrounded by family and friends, Gross got on bended knee and presented Marcille with a 3.36 1895 Pave Cartier ring.
"I cried. It was totally unexpected. I'm still in shock," says Marcille. "I could not even sleep because I was afraid that I might wake up from the most beautiful dream ever."
The two haven't set a wedding date but are strongly considering a summer wedding in 2010.
"To put it simply, he makes me a better me," says Marcille." I am now complete."
And it was Christmas with the
Kardashians
last week as
Kim K.
's family hosted their Christmas party--complete with a suspect looking Santa in tow.  Reggie's mom and dad came along to meet
Krys
and
Bruce Jenner
--Kim's parental unit.  They look enthused.  </sarcasm>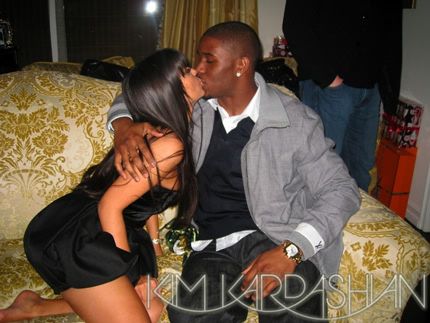 More Christmas party pics and more with Lance and Eva when you read the rest...
Maybe Reggie's mom is warming up to Kim now...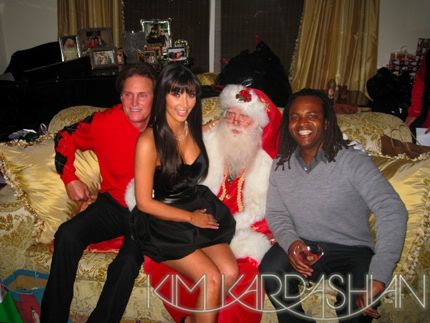 Adrienne Bailon
's fam came to meet the Kardashians as well.  I'm sure she and Rob will be taking the engagement route soon.... More quotes from Lance and Eva: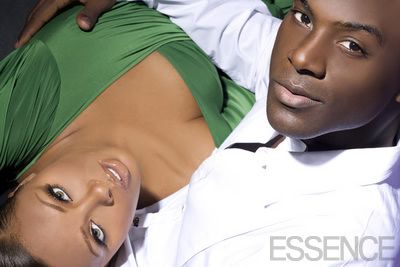 Photog: Robert Ector
Marcille and Gross met on the set of Tyler Perry's television series "House of Payne."
"He is more than I ever could have asked for in a best friend, a partner and lover," Marcille says about her fiancé.
Gross decided against an opportunity to become a pro track and field athlete to pursue his dreams of acting.
"He is the epitome of perfection and never spares being a gentleman," says Marcille.
Gross says Marcille is his everything.
"The way she is down for me is comparable to my mother and that's very hard to come by," says Gross. "She's everything I've dreamed of in a woman and so much more. My best friend, motivation and happiness. I can't ask for anything more.
At First Sight
Gross wasn't alone in his feelings of an instant connection.
"I'm proud to call Lance mine because I was in love with him before we ever met," says Marcille, who first locked eyes with her fiancé at a film audition two years ago. "He's my dream guy!
Eternal Joy
Gross and Marcille look forward to a future of wedded bliss. He describes their unforgettable engagement.
"Eva asked, 'Baby, is this real? Baby, are you playing with me?' Then she said, 'Forever and always: Yes, Yes, Yes!' And jumped up and hugged me crying and then she did her happy dance!
Island Fever
A true jet-setter, Eva plans to enjoy some sun and fun in the Caribbean this New Year's Eve with beau Lance, who plays Calvin Payne in the TBS sitcom "Tyler Perry's House of Payne." Eva dishes that they will be vacationing with Lance's boss, Mr. Tyler Perry himself. We love when business mixes with pleasure.
Sweet!
​ ​
​ ​ ​