Baller Drama: Charles Barkley Cops DWI!+Larry Fitzgerald Beats Down Baby Mama!
​
Dec 31 | by Natasha
​ ​ ​ ​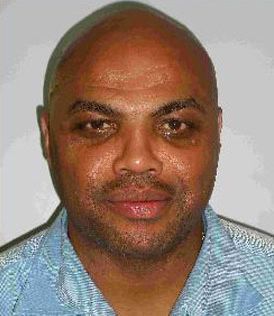 Was it THAT hot in Scottsdale last night? Not sure WTF is wrong with athletes and former athletes this week.  But drama has ensued: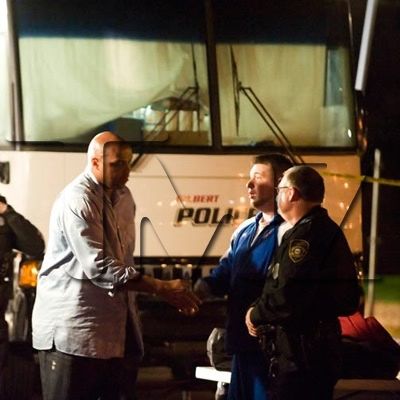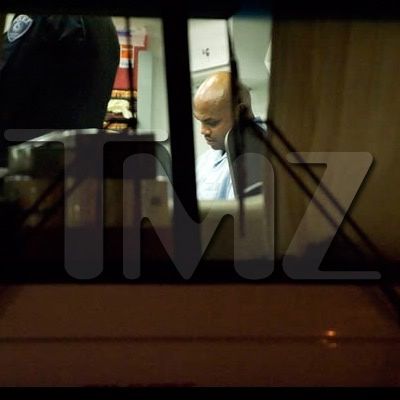 Charles Barkley
decided to get behind the wheel last night in Scottsdale, AZ after having some drinks.  He was pulled over, cited for a DWI, taken into custody, then released a little while later to take a cab ride home.  Did he think shaking hands with the po pos would win them over and he WOULDN'T get the DWI?  Did he call everybody in his 5 to come bail him out?  Is his future run for governor of Alabama now in Jeopardy--as if it wasn't before simply because he's Charles Barkley?  So many questions I just need to know answers to.
Pic source: TMZ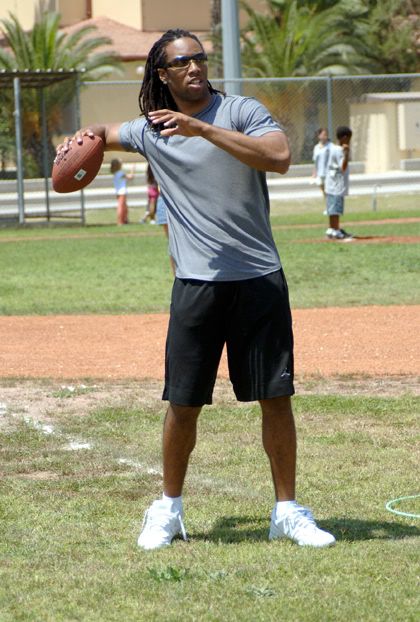 Arizona Cardinals star baller
Larry Fitzgerald
was accused yesterday of giving his baby moms a serious beat down.  Apparently--back in October--when former Raider cheerleader
Angela Nazario
brought their son to Larry's AZ home for a visit, Larry popped off on her and yanked her around the room and pulled her hair out.  But all that happened as Angela recalls she "may have hit him in the face" when they were arguing.  Girl you know you hit his ass. Plus they have a "Who's the baby daddy" drama and child support suit history as well. Here's Ms. Angela's run down of what happened that day in October:
She claims he "grabbed me by my hair with both hands on the back of my head very very hard and tossed me across the room." Later, when she tried to leave with her son, Nazario says Fitzgerald "grabbed the back of my neck and slammed me down on the marble floor ... [I] was disoriented for awhile and could not get up, I remember he mumbled something about 'that's what happens when you try taking my son away from me.'" As she got in the car to leave she realized she had lost "chunks" of hair.
*blank stare* I'm surprised she didn't gain superwoman strength to haul off and whoop his ass--you know how we do when our hair gets f'd up due to some foolishness.  Here's pics of ya girl Angela: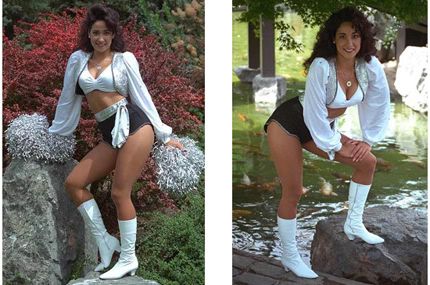 Nothing like some foolywangness to close out the '08.
​ ​
​ ​ ​