Leftovers: Queen Latifah, Sir Charles, & Another Baller Gets Blinded By The Swirl
​
Jan 02 | by Natasha
​ ​ ​ ​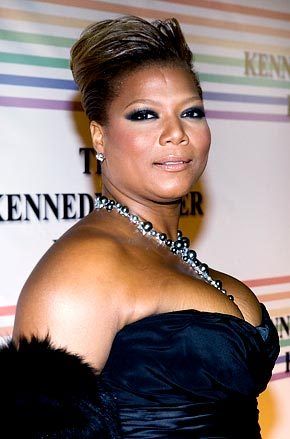 HOLIDAY HEIST!
Queen Latifah
has become the victim of thieves, who stole over $10,000 in jewelery from her luxury villa in Tobago this week. The actress/singer, real name
Dana Owens
, was holidaying at the $1,000 -per-night Stone Haven Villas in Black Rock, Tobago with a female friend when burglars struck on Monday (29Dec08). Latifah, who checked in under the name
Cynthia Hadden
, reportedly returned from a barbecue brunch held in her honour by the establishment's management to discover a bracelet, two gold rings, a gold chain and a silver ring were missing. Police were called to the resort after staff security conducted a search of the estate. Police Commissioner James Philbert tells Trinidad and Tobago's
Newsday
, ÒSeveral searches are being carried out and the police are trying to have the jewelery returned to Queen Latifah. Investigators said "the larceny seems to be an inside job and efforts are being made round the clock to make a breakthrough." Damn.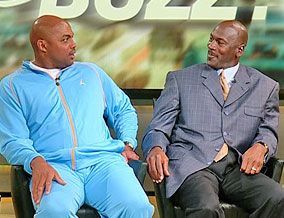 So it's now clear why the married
Sir Charles
was in such a drunken hurry when
he caught that DUI the other night
in Scottsdale, AZ. He says he saw a girl getting out of a car ahead of him, and he wanted to talk to her because she was hot. And because she had given him the best oral ever beforehand. According to the cop report:
'You want the truth?' When I told him I did he said, 'I was gonna drive around the corner and get a b**w job. He then explained that she had given him a 'b**w job' one week earlier and said it was the best one he had ever had in his life."
A DUI because some jumpoff knows how to bless your mic?  Boy stop.  This foolishness can NOT continue into the '09... In news about 3 of you will care about but the rest of us will laugh about:
Pic Source: ONTD
Khloe Kardashian
is keeping up the family tradition and is now the official girl of NBA baller
Rashad McCants
. According to
Life & Style
:
Khloe Kardashian has scored a basketball player boyfriend! Life & Style has learned exclusively that she's dating Minnesota Timberwolves guard Rashad McCants. Reggie Bush, who dates Khloe's big sis Kim, introduced the couple, both 24, in the fall. "They're getting serious," says an insider close to Khloe. "Rashad knows that the Kardashians are incredibly close; if you date one member, you basically date them all. But he's not worried — he loves Khloe and can't wait to get to know the whole family better!"
Um, ok.
​ ​
​ ​ ​