J-Hud's Lip Syncing Fallout+Derek Blanks' Website Launch Party
​
Feb 02 | by Natasha
​ ​ ​ ​
Mazur
  Even though
Jennifer Hudson
did a fabulous job at Sunday's Superbowl game, a few folks are pissy that she lip synced and didn't actually perform live. According to the pre-game show producer, most National Anthem performers do submit pre-recorded tracks simply for technical safety:
Although entertainers can perform live, Minor [the pre-game show producer] insisted that Hudson and Faith Hill, who sang "America the Beautiful" before the national anthem, use the tracks the NFL requires them to submit a week before the game. "That's the right way to do it," Minor said. "There's too many variables to go live. I would never recommend any artist go live because the slightest glitch would devastate the performance."
Regardless, it's still her voice and she did a damn good job. Check out her super HD performance
here
if you missed it. Congrats to Jenny!     And celebs and semi-celebs hit up photographer
Derek Blanks'
launch party in the ATL this weekend: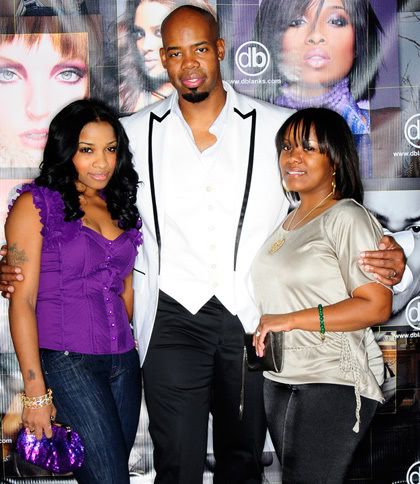 Antonia Carter
--
Lil Wayne's
daughter
Reginae's
mother--made a random appearance.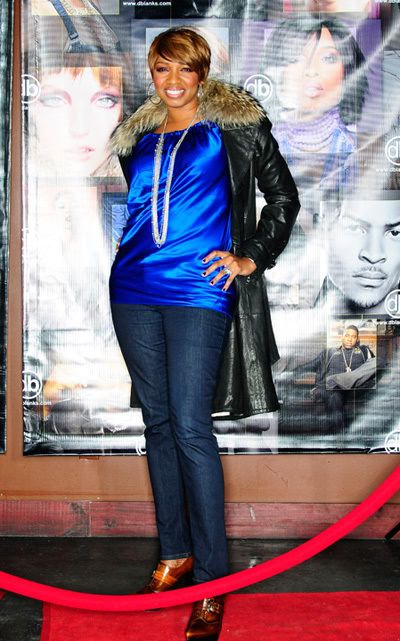 And
NeNe Leakes
hit the carpet with the famed photographer himself. Looking pretty fab there NeNe. More pics from the party's red carpet when your read the rest...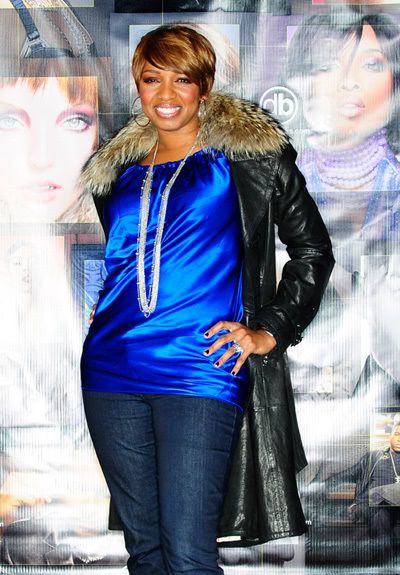 Good look for NeNe.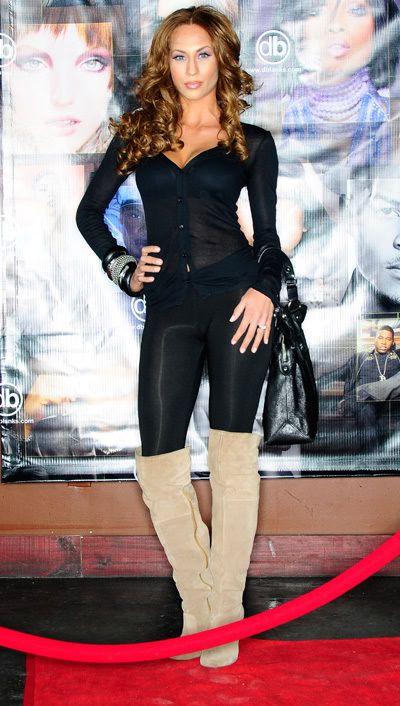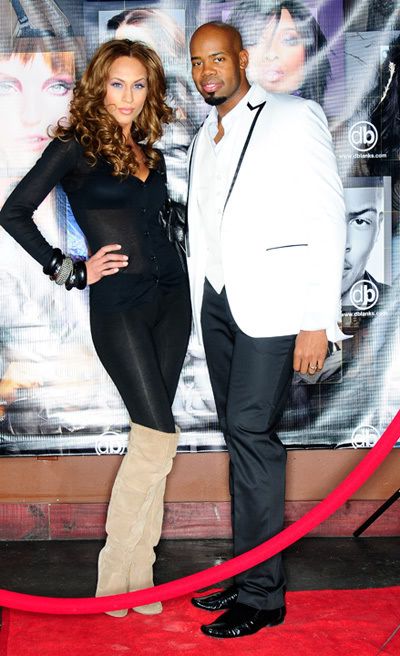 And Modelville and Carol's Daughter Spokesmodel
Dominique
was there as well.  This wearing leggings as pants movement is starting to get out of hand.   By the way, here's some behind the scenes footage of
Mariah, The Dream
, and
Nick Cannon
on the set of The Dream's "My Love" video that Nick's directing:
The Randomness: 1. 
Michael Phelps
is apologizing
for being pictured hitting the weed bong. SMDH. 2.  WTF is a "Stanky Leg"?
​ ​
​ ​ ​