Pre-Grammy Fab
​
Feb 08 | by Natasha
​ ​ ​ ​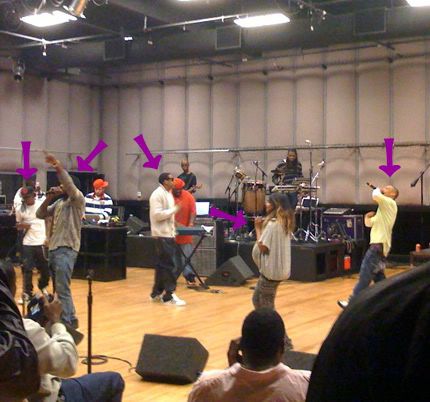 The folks over at
ONTD
caught
Lil Wayne, M.I.A., Jay-Z, T.I.
, and
Kanye
rehearsing a Grammy performance for "Swagga Like Us".  Apparently it was supposed to be a "surprise".  Oh wells...cat's out the bag now.  By the way, tomorrow night is M.I.A.'s due date.  Hope she doesn't go into labor on stage....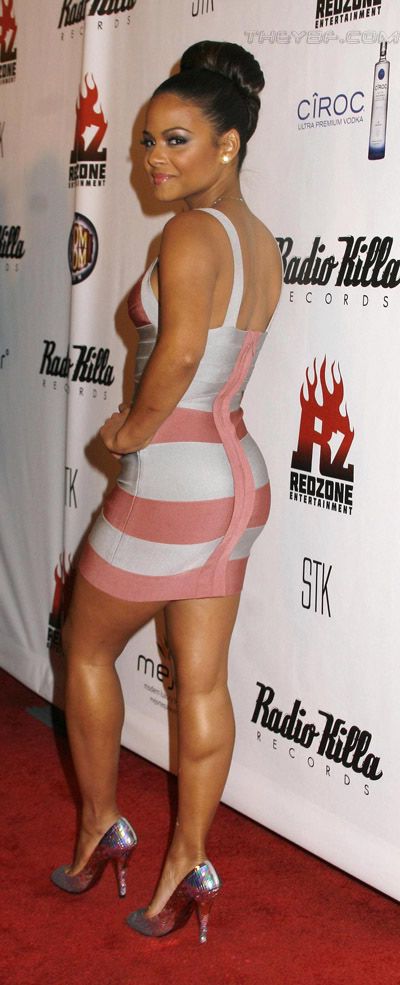 Christina Milian
hit up the Radio Killa pre-Grammy party last night looking uber fabulous in a pink and silver Herve Leger mini and Miu Miu sequin pumps.  If you're going to rock an overly worn dress, you better kill it.  And that she did. And celebs like
Estelle
and
Faith
were hitting up Grammy Gifting Suites left and right: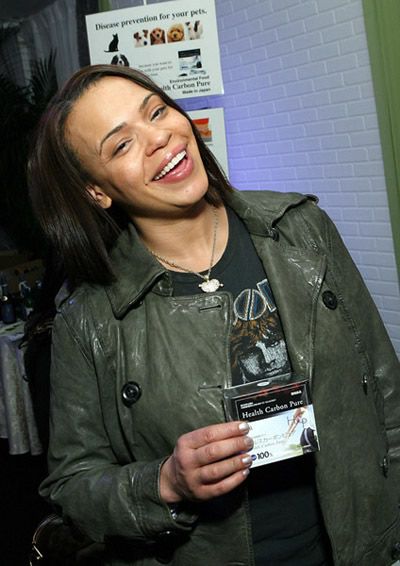 More pics of Pre-grammy rehearsals and parties when you read the rest...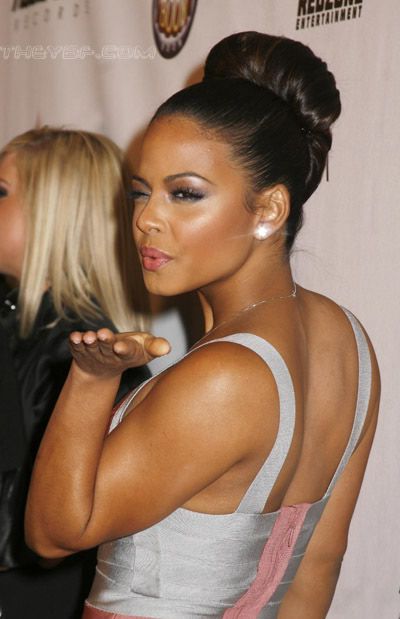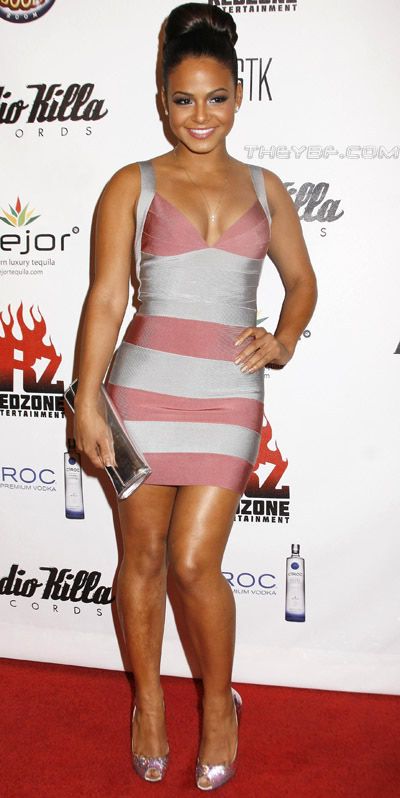 Damn you and your hotness Christina.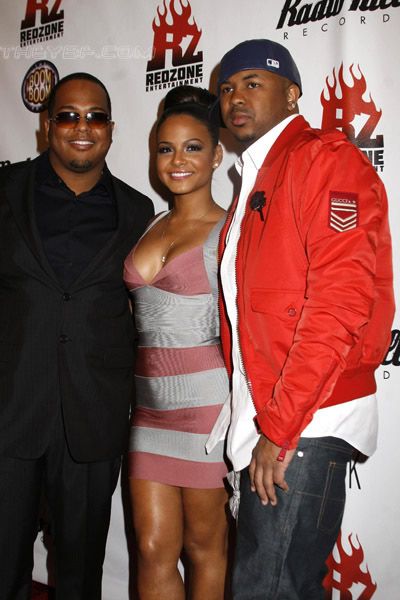 I'm sure this pic with
The Dream
won't help their "coupled up" rumors...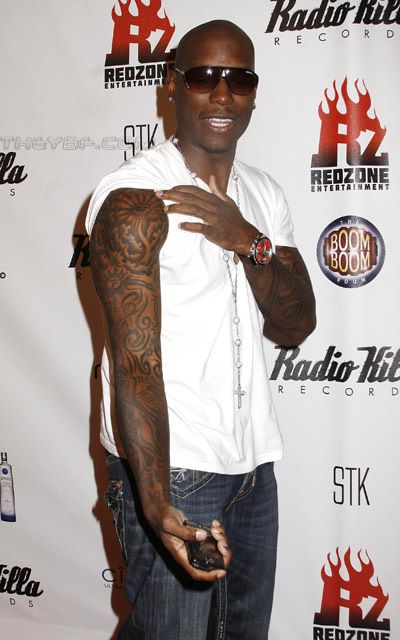 Tyrese
was also at the party showing off his sleeve tattoo.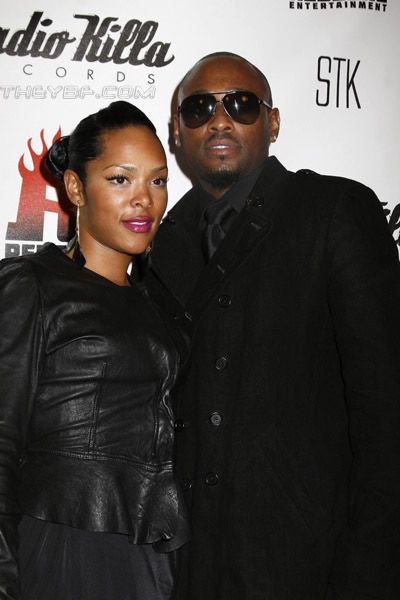 And
Keisha and Omar Epps
were there. Over at the Grammy Style Gifting Suites:
Anthony Hamilton
came out.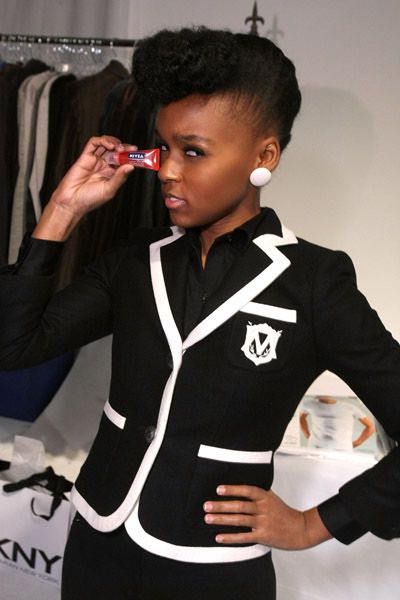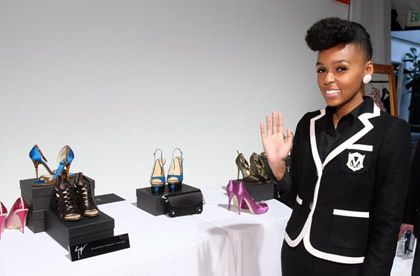 So did YBF chick
Janelle Monae
.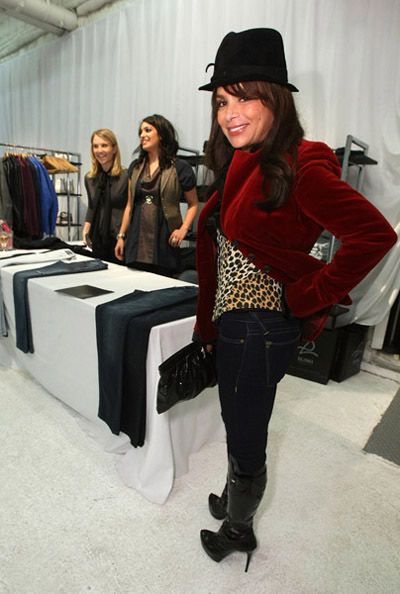 Paula
tried on some jeans.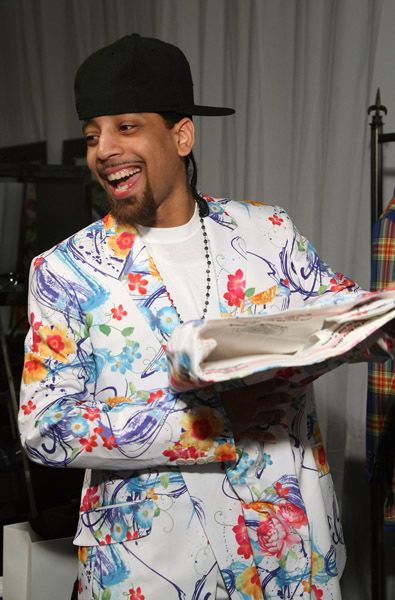 J. Holiday
and his mouth were in attendance.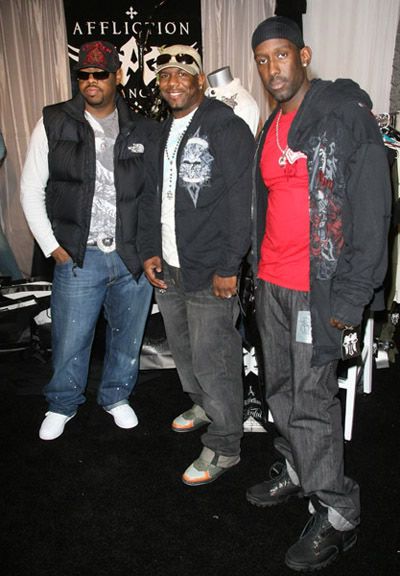 Boyz II Men
made an appearance.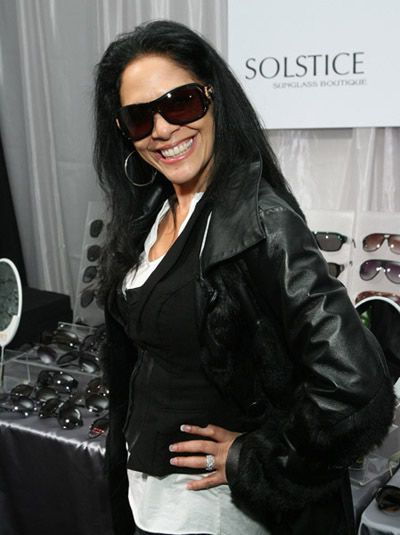 Sheila E.
tried on some Gucci shades at the Solstice Gifting Suite.
And a couple more pics of Faith and Estelle. Over at the Westwood One event, celeb kicked it and did some radio promos: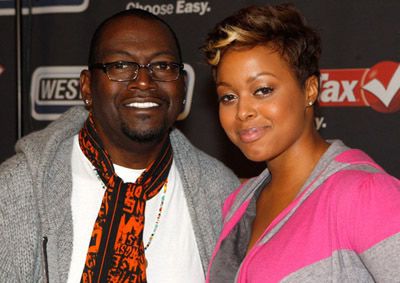 Where have you been
Chrisette
?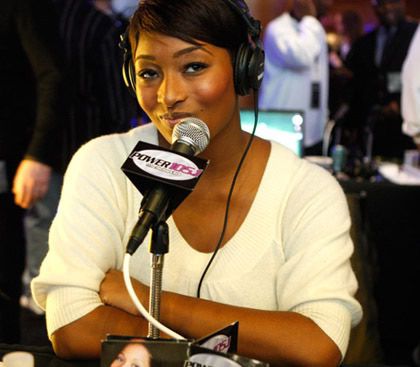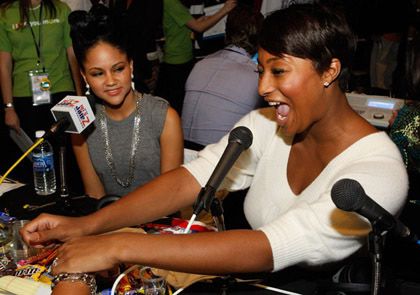 Tocarra
and
Kat De Luna
hit the mics.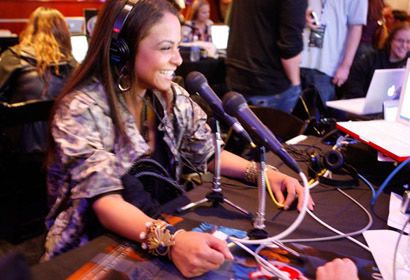 And so did Ms. Milian.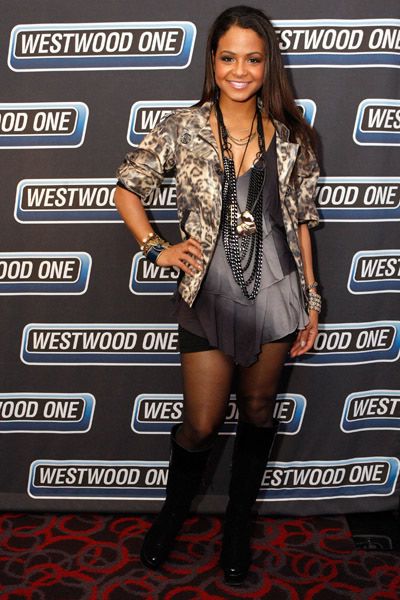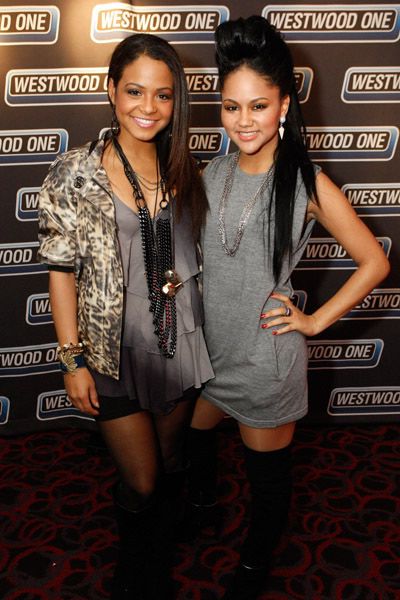 Haven't seen her with her man Dre lately either...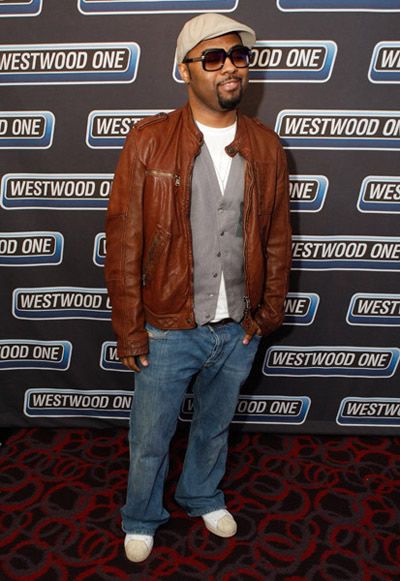 And
Musiq
hit up the event. Celebs were spotted rehearsing for the big show tomorrow night: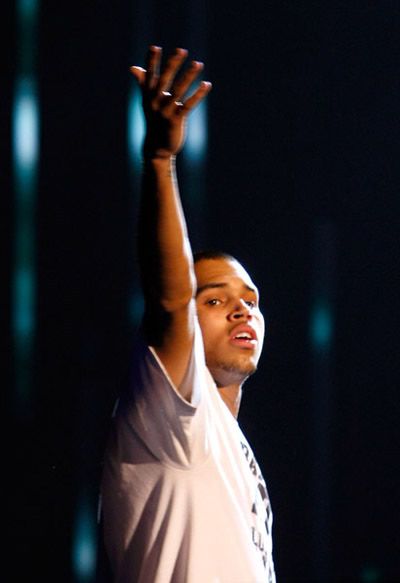 Chris Brown
hit the stage.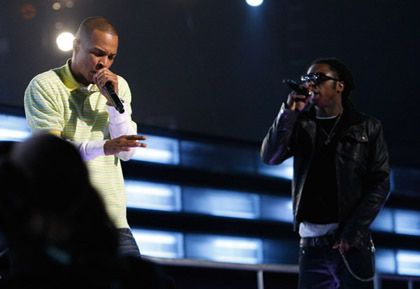 And so did Weezy and T.I.
Althaus/Buckner/Wyman
Stay tuned for tomorrow night's Grammy coverage!
​ ​
​ ​ ​