Clive Davis' 2009 Pre-Grammy Party
​
Feb 08 | by Natasha
​ ​ ​ ​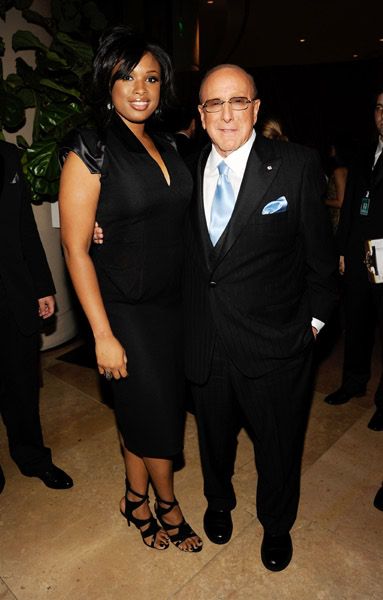 The star-uhs were out all last night pre-partying before tonight's Grammy Awards.  And the A-List was in full effect at
Clive Davis'
annual Pre-Grammy party at the Beverly Hilton for anyone who's anyone in the industry. 
Jennifer Hudson
was there of course and performed.  Looking fabulous.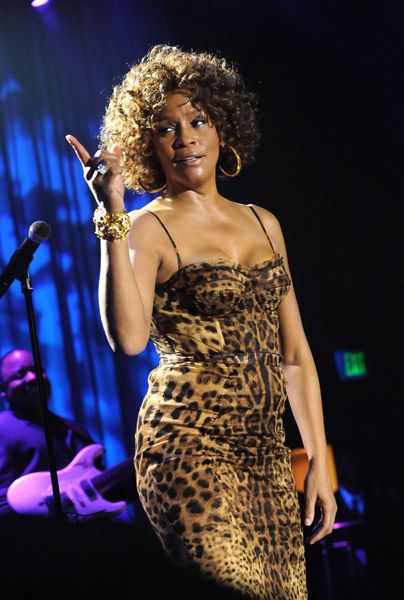 Mama Whitney
hit the stage for another comeback performance.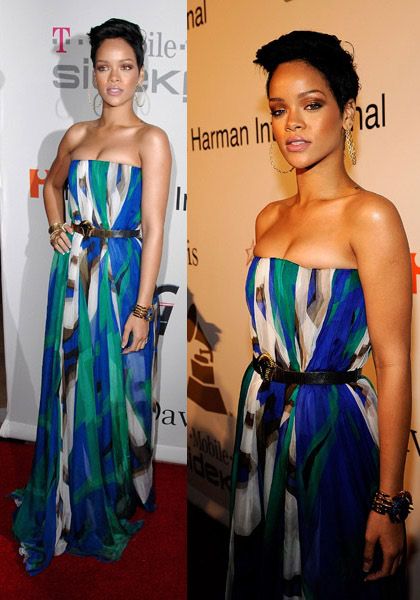 Rihanna
looked sleek in her Gucci Spring '09 Maxi Dress.  Beautiful gown.  Not loving the makeup this time around.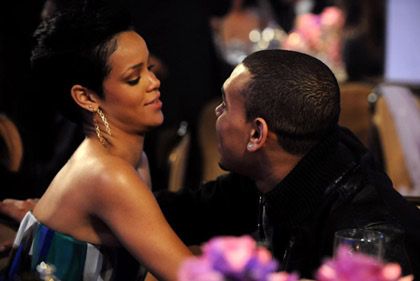 But obviously her man didn't mind it.  They were in their own little world all night.
I would have paid money to hear this dinner table convo between
Russell
, and preggers
Kimora
, and Daddy-to-be
Djimon
. Tons more pics when you read the rest...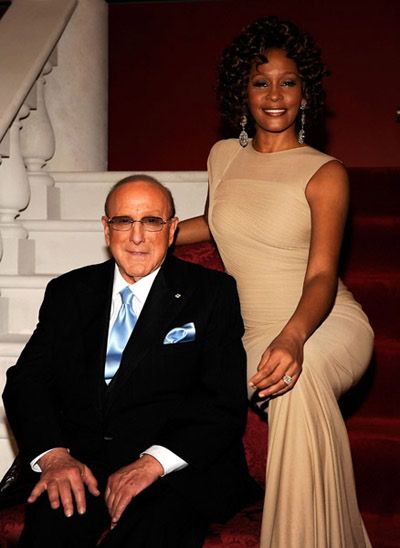 Whitney is killing the comeback look.  Fab.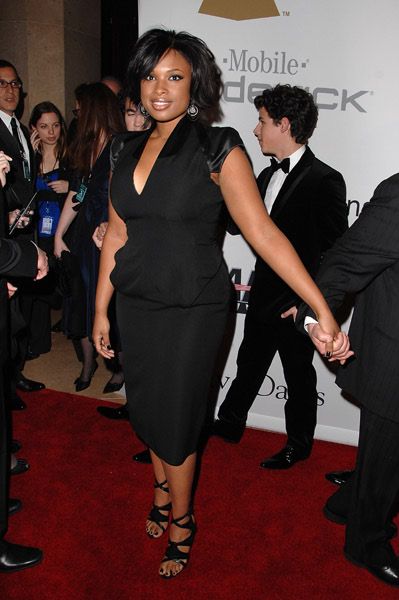 Jenny looked great as well.  Cute shoes.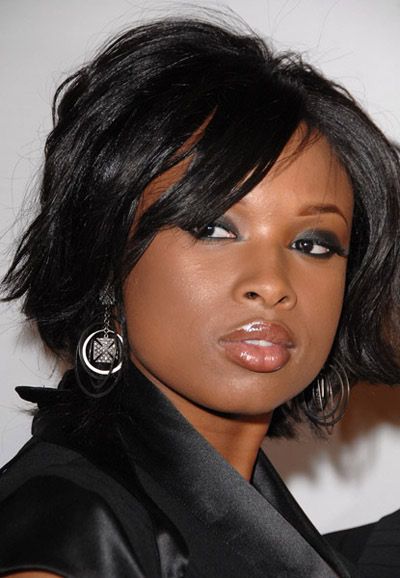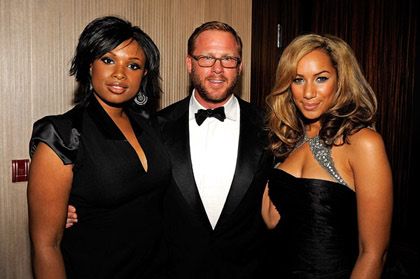 And fab hair and makeup.  She posed with
Leona Lewis
who rocked a Reem Acra embellished gown.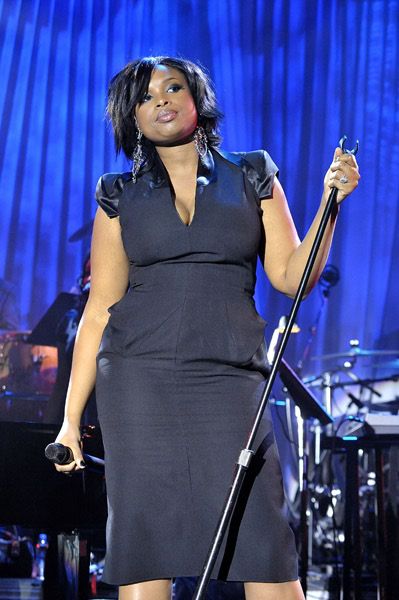 And hit the stage.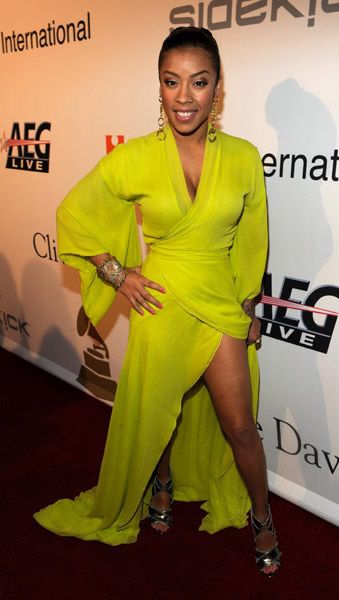 Keyshia Cole worked the red carpet in lime green: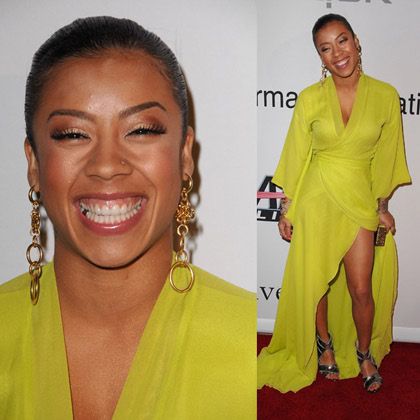 And was very crunk about showing off her leg in every pic.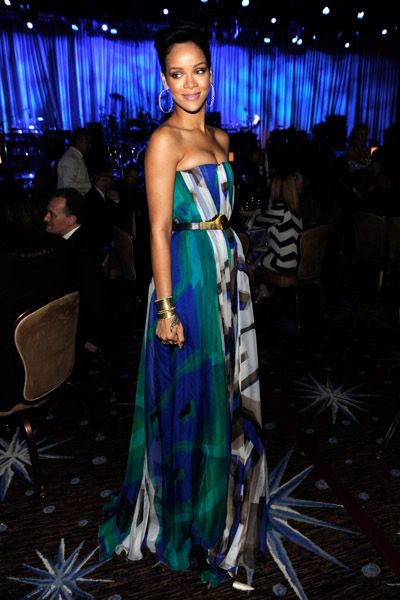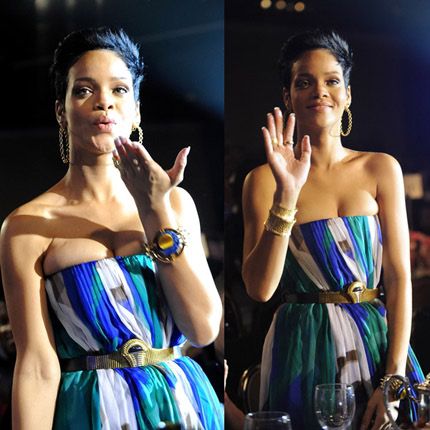 And here's some pics of Chrihanna kicking it at their table in their own lovey dovey world: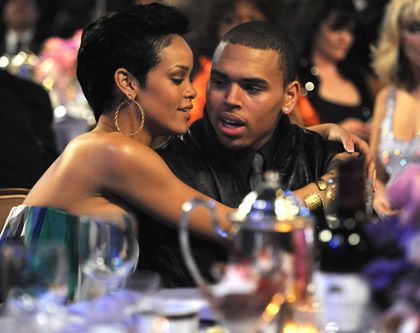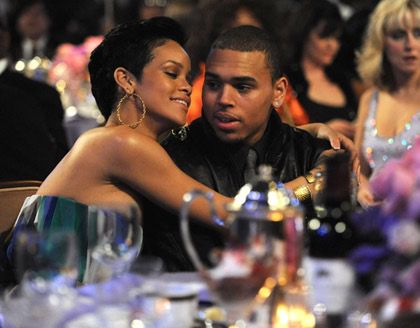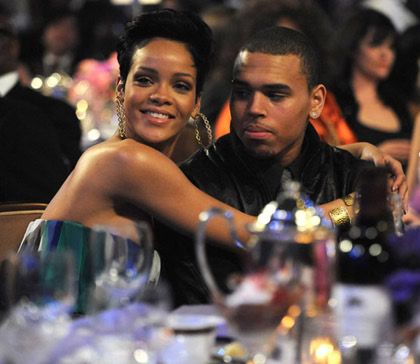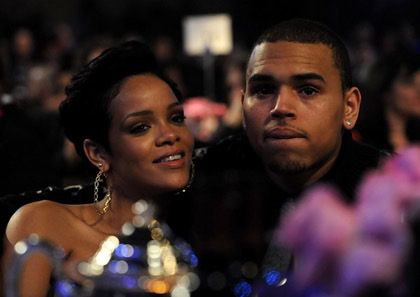 Cute.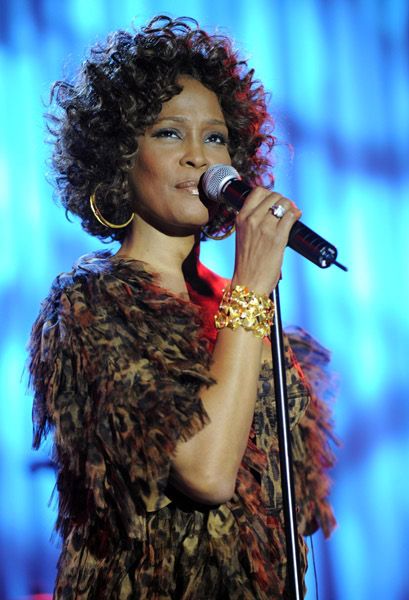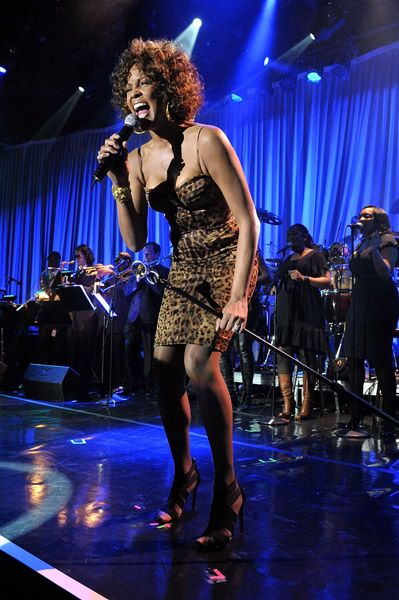 Looks like Mama Whit tore the stage up.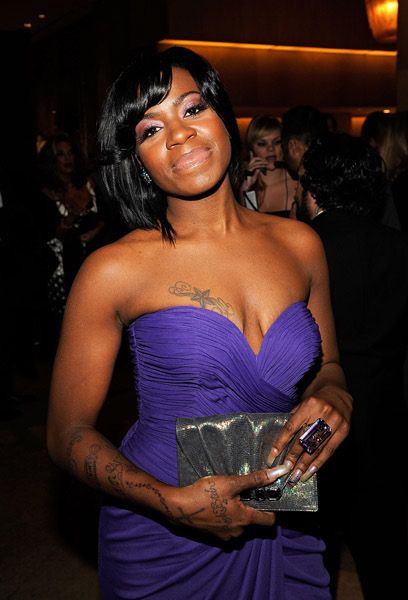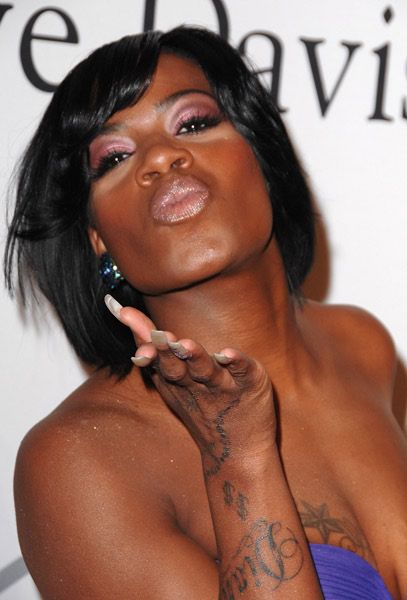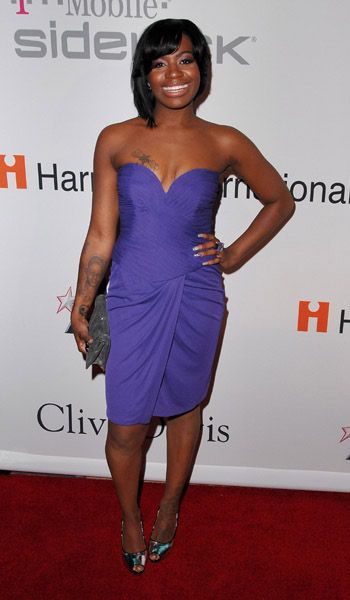 Fanny
's dress was pretty fab, but those damn tattoos always kill the look for me.  And not in a good way.  And WHY is homegirl's concealer so prominent?  Was that supposed to be a new look?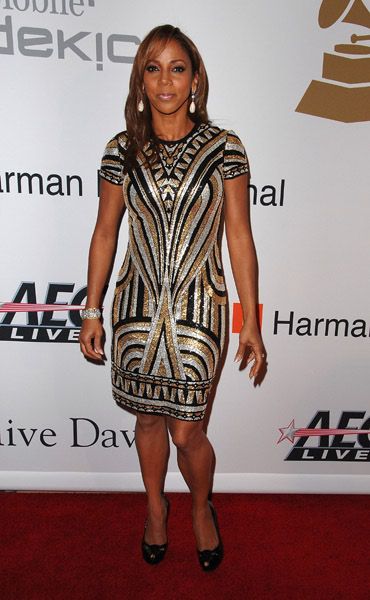 Holly Robinson Peete
came out.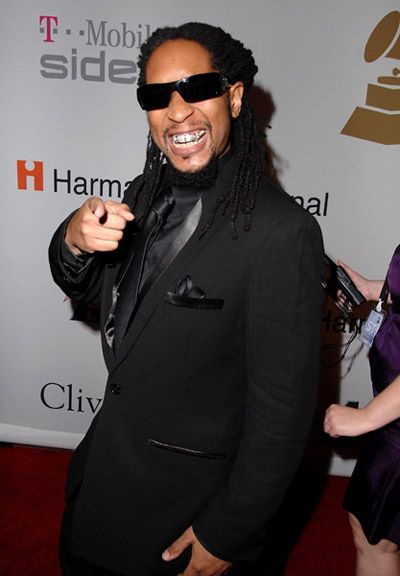 And so did
Lil Jon
and
Babyface
and with his girl
Nicole
.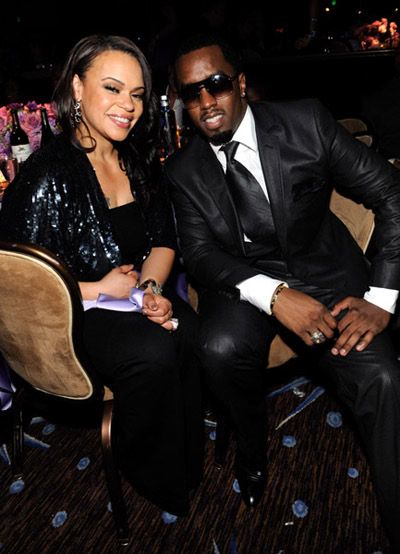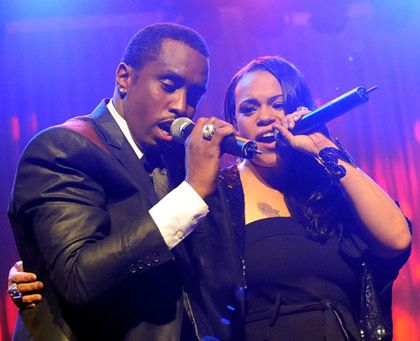 Diddy
and
Faith
did a performance together.  And do we need to put Faith Evans on Preggers Watch?  Interesting...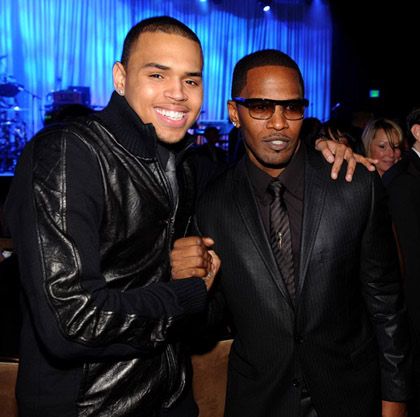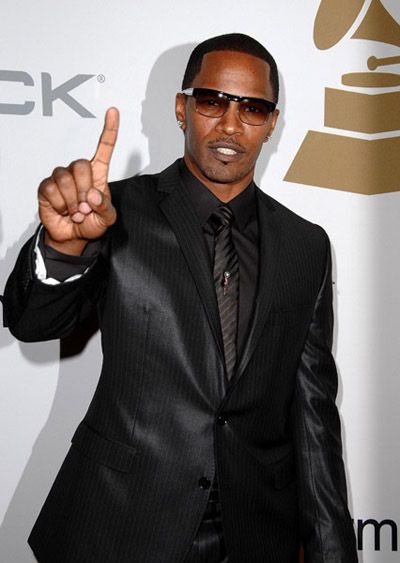 Jamie Foxx
was there to party.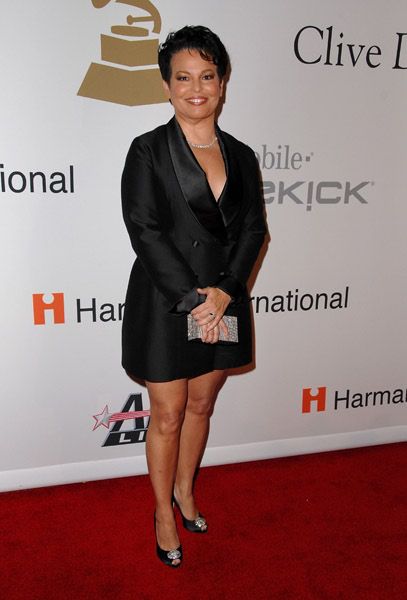 Ok
Ms. Lee.
Showing more and more leg every time I see you......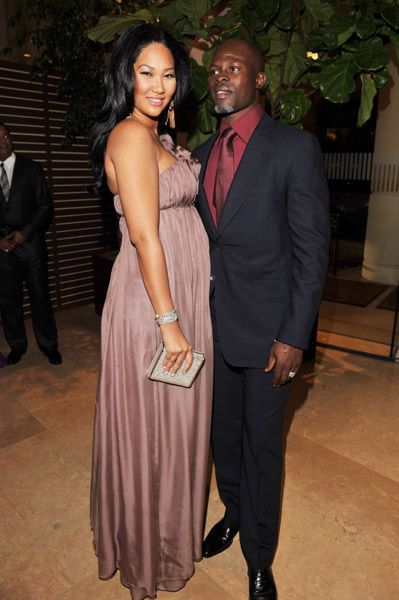 Pregnancy is definitely a good look for KiKi.
I really wish somebody had a tape recorder...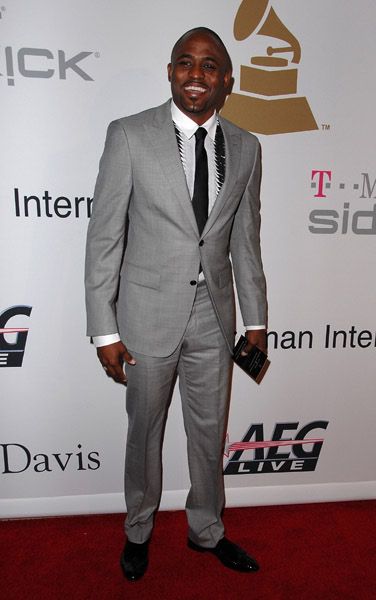 Wayne Brady
and his smedium suit swere there.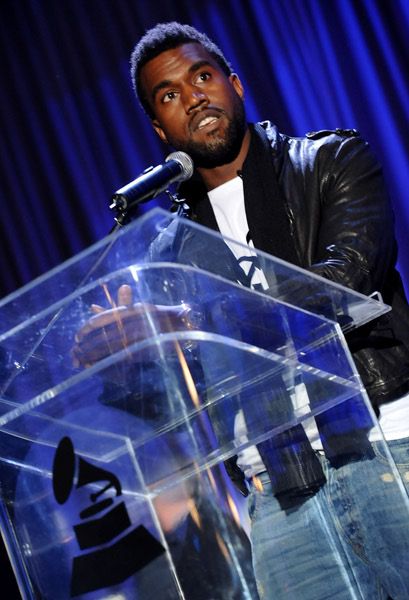 Kanye
hit the stage to speak.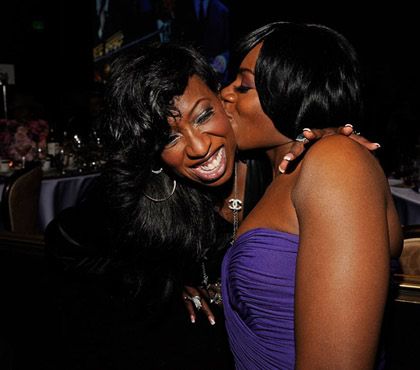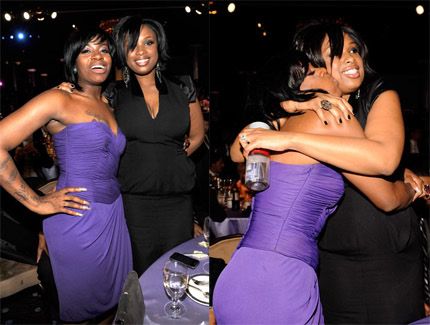 Fanny gave out kisses and hugs to
Missy
and Jenny.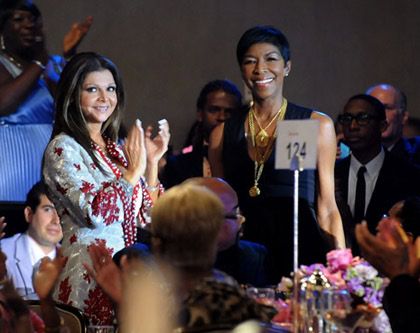 Looks like
Natalie Cole
is getting healthier.
I wonder if
Prince
whispered something to Rihanna last night...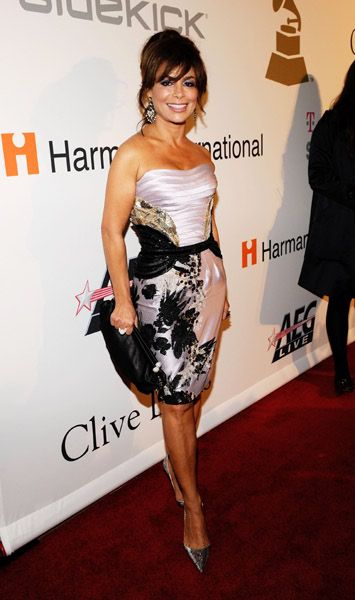 Paula Abdul
rocked a hot dress.
Estelle
rocked a tunic by Stella McCartney.
Chris Tucker
whipped out the white blazer and chatted it up with Quincy Jones.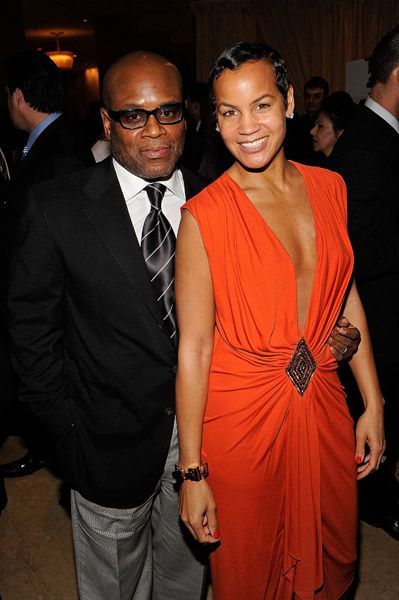 Erica
and
L.A. Reid
were there of course.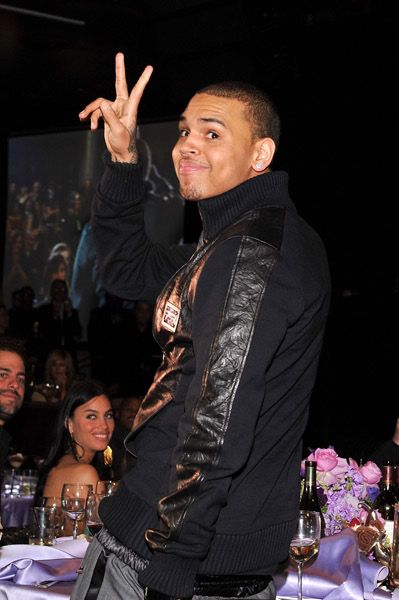 DEF on Preggers Watch Mrs. Faith.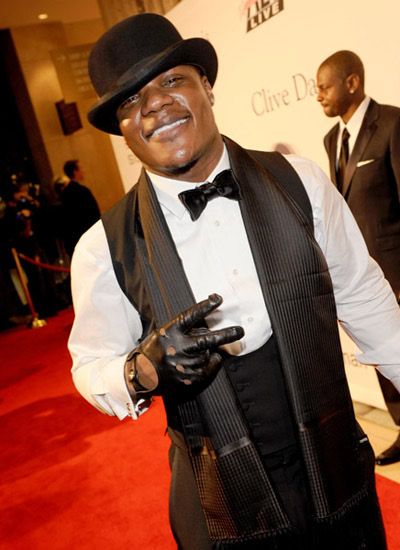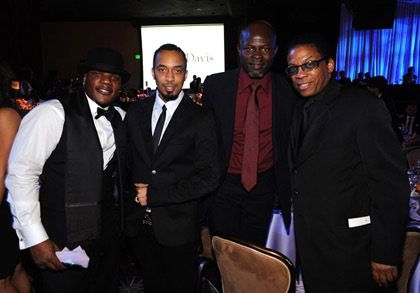 Sean Garrett
and other folks posed for pics.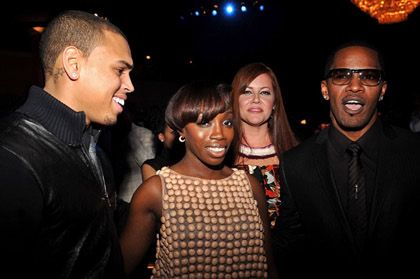 Fun times all around. Stay tuned!
Busacca/Mazur/Diamond/Cohen
​ ​
​ ​ ​